At the end of job interviews, employers will usually ask you the age-old question: "do you have any questions for me?" And you might be tempted to say, "No, I'm all good."
However, asking questions is actually a good idea. Asking questions can allow you to dig a little deeper into what the employer is doing. It also shows that you're interested in what they do. To give you ideas on what to ask, we've listed some smart questions to ask employer.
The questions in this article cover a wide range of topics. They'll be sure to help you get prepared for your next job interview.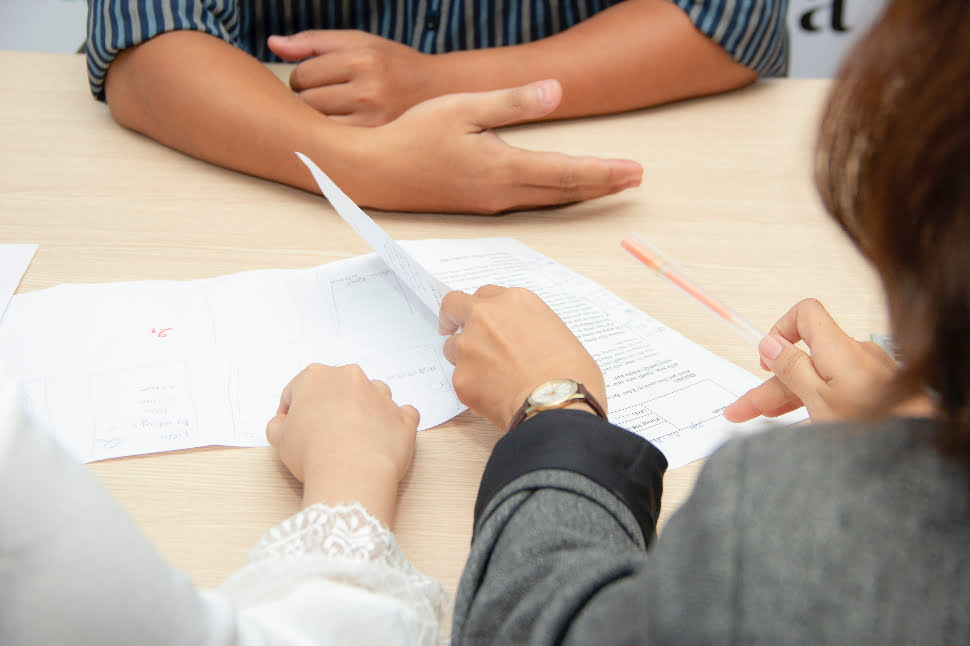 Why Asking Questions in Important
Asking questions at the end or during the interview shows your enthusiasm job and the company. You need to understand what they expect from you, the capabilities and requirements needed to fulfill those needs, and how their business operates.
Questions help you to get an in-depth understanding of a job and establish a partnership with your prospective employer.
So, What Can You Ask?
You can ask your employer about several things during the interview. This can include job-related questions and questions about the company itself. These are a couple of things that you can ask about.
Benefits that the company provides
Their promotional opportunities for growth
Their policy on work-life balance
The company culture
These are all valid questions when considering employment with a company. When making your questions make sure to personalize them and ask about what is important to you.
How you phrase your questions is essential too. Rather than using generic language, you want to ask the questions as if they pertain specifically to you.
Questions to Ask Employer
Can you tell me how long it usually takes to fill a position?
What are the primary responsibilities of this position?
If I got a job, what would my day-to-day routine look like?
Would I need to travel for the role?
Do you expect or allow overtime?
Other than what was described in the job post, what else can you tell me about the job?
What am I required to accomplish in my first month/year on the job?
Do you have any advice for me?
What are some significant risks/challenges I will face in this role?
How will my performance be measured?
Can you tell me some things about my direct supervisor?
What does the training stage look like for new hires?
Who will I work with?
What is the probable starting date if you hire me for the position?
How do employees communicate with each other in your company?
Can you describe the working culture of this company?
What do you love about this company?
Are You Ready for Your Next Job Interview?
Don't hesitate to ask questions. After all, job interviews are meant to be a spirited discussion between you and the interviewer. Remember to follow the interviewer's lead, learn about the company and ask the right questions.
The questions to ask employer that we've listed here are sure to help you out. You can also make your own questions. You can show them your enthusiasm for the job by asking them smart and insightful questions. And who doesn't love an enthusiastic employee?
Frequently asked questions
What are some intelligent questions to ask an interviewer?
Is there a person in this role who was missing?
What challenges did my predecessor face?
Would you mind if I were you?
In the future, where will this role go?
The role of success in this role.
What is your company culture like?
Do you think I'm a good fit for the company?
What are the top 5 questions to ask an internal interviewer?
Do you like the feeling of coming to work every day?
Where do you see yourself in your career at this stage?
What is the reason behind your interest in this new role at our company?
Can we improve our company or department to make it a better one?
What are some unique interview questions?
In the short run, what would you want to know about me? If you had the unlimited budget, what innovations would you like to create in our industry? How will AI potentially change our industry in 10 years?
What are 5 unique questions you can ask at the end of an interview?
Do you describe your organisation's culture?
Could you tell me about the kind of supervision you provide?
Do you enjoy working for this organisation the most?
Previous employees have done what they have done to succeed in this position?
What are 10 good interview questions?
How do you choose a work environment?
Could you describe your background in detail and tell me about yourself?
When you are under pressure or suffering from stress, what do you do?
What was your experience with this position?
Do you prefer to work independently or in a team?
What questions should I ask after interview?
Do you reward employees for good work?
Do you have any on-the-job training options?
Do you anticipate the role expanding in the future?
Do there exist any opportunities for professional development?
What questions should I ask before accepting a job offer?
Is there someone I will report to?
What are the bonus levels?
The onboarding process: what should I expect?
How do employees accrue PTO?
What are the policies for sick leave and vacation time?
What should I prioritize immediately in this role?
What are the top 5 questions to ask an employer?
What are you working a typical day?
Is overtime expected?
Do you have any specific responsibilities for this position?
Do you have any challenges associated with this position?
Candidate, what are you looking for?
What are the typical working weeks?
What questions should you ask a new employer?
If We Communicate, What Would Be Your Expectations?
What Are The Goals of This Job?
What is the Onboarding Process?
How Will My Schedule Change?
How Can Professional Growth Be Facilitated?
Can you tell me what my daily duties will be like?
What 3 questions should I ask interviewer?
What would I do if I were to impress you in the first three months?
What are the requirements of the role? Can you tell me more about the role.
Do there exist any opportunities for training and progression within the role/company?
Do you think the company will do well in the next five years?
What are some deep questions to ask?
What makes you comfortable around me?
What is it about us that made us so good friends?
How would you describe me to me?
Do I need to polish the aspects of myself to become a better friend?
Can we talk about my worst qualities?
What are my qualities?
What are the 7 most common interview questions and answers?
What is your perspective in five years?
Is there anything on your list that you value?
Why should we hire you?
You or your past work experience can tell me some facts.
Why do you want to work for us?
How do you expect to earn your salary?
Do you have any necessary skills or experience that you will need to succeed in this role?