One of the last questions the recruiter will often ask you after the interview is, "Do you have any questions?" — Make sure to always say yes to increase your likelihood of securing the job. Prepare with some key questions to ask in an interview because it will show your interest in the position and readiness for it.
Prepare at least five questions beforehand that you can ask the interviewer. In this way, you will have backup questions if some of them are already addressed during the interview.
If you need some inspiration to come up with good questions to ask, this article can help you.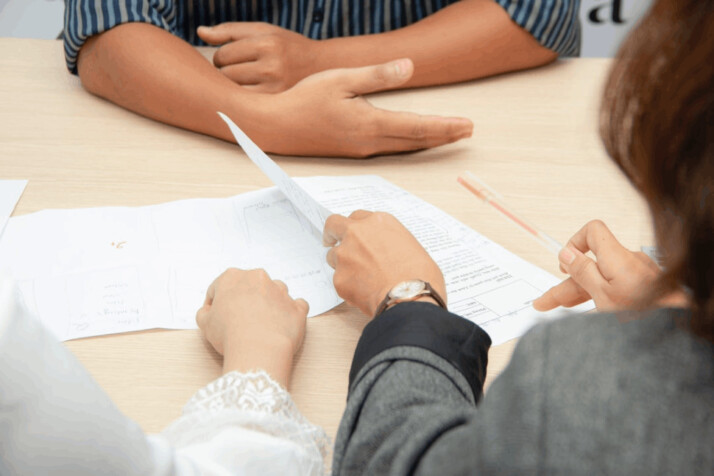 Best Questions to Ask in an Interview
We have curated a list of the key questions to ask in an interview to determine if the position is right for you. Moreover, you should tailor the questions to the particular opportunity that reveals your interest in the role and your attention to the interview process. Let's get started!
Top Questions to Ask About the Job/Company
Make sure you understand exactly the obligations of the job both now and in the future. This will enable you to make an informed decision about the job when it materializes and prevent shift shock.
What are the company's plans for growth and development?
How would you describe the company's values?
What do you expect from me in this position?
What benefit does this job provide to the business as a whole?
Is this a new role, or will I be taking over for an employee who's leaving?
Training and Professional Development Questions
Instead of considering every new chance as just another employment, think of it as the next step on your path to professional success. These questions will give an idea of if the job will help you achieve your goals.
What does your onboarding process look like?
Are there opportunities for advancement within the company?
Can I represent my company at industry conference?
What opportunities are there for your employees' personal and professional growth?
Where have successful former employees of this role advanced to?
Questions on How Your Success Will Be Evaluated
It's important to understand how the manager will evaluate your success. These questions will help you get a clear idea of the managerial style and the priorities of the team or organization.
What metrics or objectives will be used to assess my performance?
What are the projects I would take on right away?
What are the responsibilities associated with the position?
What is the performance review process like here?
What kind of performance are you expecting from this position in the first year?
Smart Questions to Ask About the Team
These questions demonstrate your interest in knowing who you'll work with and how you can contribute to the team. This is also a great way to establish a connection with potential coworkers.
Could you please tell me about the team I'll be working with?
What are the team's biggest strengths and challenges?
Which other departments collaborate with this one the most, and how?
What are the major obstacles I might experience in this role?
What talents does the team lack that a new hire might be able to fill?
Creative Questions to Ask About the Culture
Adapting to the company culture and blending in with their values is essential to ensure success. You don't want to end yourself in a place where everyone solely focuses on their benefit without collaboration. Therefore, be sure to inquire about your priorities for business culture.
How does the team establish and uphold strong bonds?
What's your favorite office tradition?
Do you ever organize events in partnership with other companies or departments?
How would you describe the work environment here? Is the work more independent or collaborative?
Is there anything I should read beforehand to help myself and my coworkers understand one another?
Conclusion
Honing your interview skills is always a benefit. There are many ways you can showcase your skills and abilities to your potential employer.
Understanding what you want to accomplish and asking about the company culture and opportunities for growth and training will go a long way. The best interview practice is to make sure you are confident and calm. And don't forget to ask questions to the interviewer to ensure you're in the right place.
Explore All
Generate Interview Questions Articles