Sales representative roles are multifaceted that require a wide range of skills, attributes, and tendencies. Therefore, sales interview questions cover different angles to determine the right candidate for the position.
If you're interviewing for a sales role, it's best to prepare for the most common and key question often asked by employers. Having an idea of the relevant questions will help you craft a compelling answer to make a positive impression on the hiring manager.
To help you get there, we have compiled a list of sales representative interview questions with practical tips for better preparation.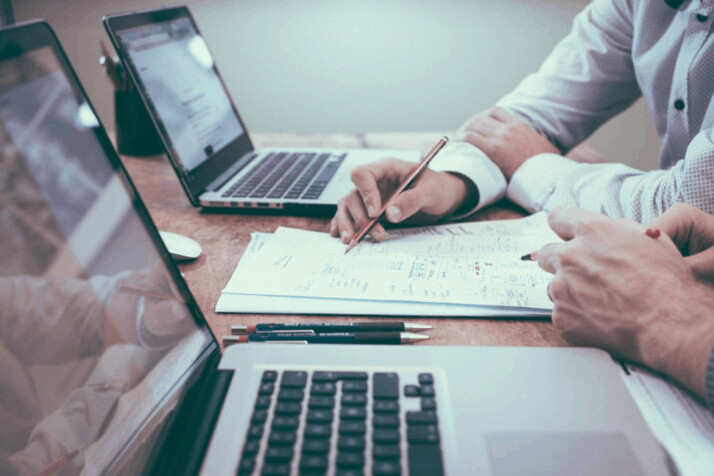 Top 10 Sales Interview Questions for You
Sales is a profession that demands a lot of quick thinking and question-answering by nature. Thus, there are many directions the line of questioning may go, and it will serve you well to be ready. Below are ten possible sales interview questions with tips to formulate a winning response.
1. What Direction Do You Expect Your Career to Take in 5-10 Years?
This is a trick question for many candidates, so prepare yourself with a well-crafted, convincing, and realistic answer.
Make sure your response is precise and thorough by outlining your goals for the upcoming five to 10 years. If possible, tie in how the available position can give you the knowledge and experience you need to accomplish your professional objectives.
2. What Drives Your Motivation at Work?
Describe your main driving force and share an instance when you helped a potential or current client. Your potential employer is interested in how well your interpersonal abilities match the outcomes you can produce in this position.
3. What Qualifies You As a Successful Salesperson?
This is the chance to sell your skills and qualities to the manager. You must highlight how you can contribute to the company in reaching its sales goals.
Describe how you can apply the essential elements of your success with your current employer to this new role. Also, include an explanation of the qualities that enabled you to succeed.
4. Why Are You Interested in This Position?
You need to keep the job description in mind when formulating this response. Craft your answer in alignment with the company's goal and vision. You could mention the similarity with your previous work experience. But also define why this position is better for expanding your skill set.
5. How Do You Think Our Business Can Improve?
Many companies have asked questions like these to identify your critical thinking skills, social skills, and problem-solvers. It should not be limited to what you know but what you can imagine.
Research more about the business to see what areas might be expanded or improved. Some companies could have more scope for improvement than others. So choose your words carefully and make sure your feedback is constructive.
6. Do You Have Any Questions for Me?
Preparing questions for the hiring manager regarding your role is a great way to show your enthusiasm for the position. This is the stage when you're interviewing the employer to get the information you need.
You should make sure that both of you understand the expectations and the metrics to determine success.
7. Please Describe Your Expectations When You Begin This Position
Give a thorough job description and a solid list of goals for the workplace. Also, include how you want it to look now and how you expect it to change. The hiring manager uses this as a test to determine how well-prepared you are for the interview. Make sure you have properly studied the job description.
8. How Do You View Our Company?
The company's website allows you to see how they describe themselves. Also, review the company's social media posts to get a sense of its brand voice and reputation. Think through the overall work environment description to better craft your answer.
9. Are There Any Aspects of Sales That You Dislike?
Be honest in your response, and then go on to explain why you enjoy selling and what motivates you.
Each job has both perks and drawbacks, but you want to reassure the hiring manager that it was for the positives that you applied. Do not immediately go into the negative aspects of sales as you're interviewing for this position.
10. How Did You Seal the Deal on Your Biggest Sale?
This question is designed to determine your core selling style and the tactics you used to close big sales. And it is an excellent opportunity to demonstrate your ability and clout on deals.
Don't forget to describe a time when you closed large sales or helped a client that created a positive outcome. You are being pressed for a success story in this query.
Conclusion
You should ask yourself these ten sales interview questions to gain insights into what your future employer would look for in you. So preparing your answers ahead of time is actually your best option.
As for the best way to write these answers, you should use these questions as an opportunity to set yourself apart from the competition. Show how you are the perfect fit for this company and how you can help make the company even better.
Explore All
Generate Interview Questions Articles