A screening interview is the first interview most applicants go through while looking for their first job.
Screening interview questions are utilized to find out more about candidates. Recruiters want to know if they are a good fit, and capable of carrying out the job-specific tasks.
It's a chance for an employer to judge the applicant's communication skills and ability to do the job. Employers typically conduct screening interviews during the initial phase of the employment process.
In this article, we share some of the most common screening interview questions and answers that might help you prep for a call. Read on!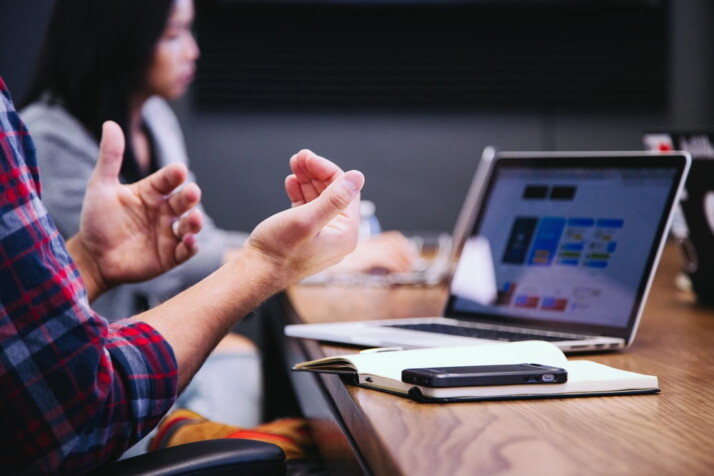 What Does a Screening Interview Entail?
A screening interview is a condensed version of a job interview used to determine a candidate's qualifications for a position.
It consists of a brief review of your job and academic history and a few questions. Most recruiters conduct screening interviews through phone or video calls, and fundamental questions regarding qualifications, job background, wage requirements, etc. are asked.
Based on this information, a candidate moves to the main job interview rounds.
How to Ace a Screening Interview
The most crucial aspect of a successful screening interview is convincing the company that you are qualified for the position. Only those candidates with the closest match will advance.
Keep in mind that your objective is to advance to the second round of interviews. To remain competitive, you must demonstrate that you are a highly qualified, enthusiastic applicant who will solve the company's challenges and advance its goals.
Therefore, the greater your ability to demonstrate compatibility with the position, the greater your chances of success. Before the interview, connect your qualifications to the job's requirements.
Typical Screening Interview Questions and Answers
In a screening interview, the inquiries are more personal than technical. The interviewer is frequently a recruiter at a screening call, not the HR manager. The interviewer's purpose is to build a shortlist of candidates who will continue to the next step in the interview process.
Now that you understand what a screening interview is, here are some of the most often asked questions during a recruiter screening call.
1. Tell me about yourself
The "tell me about yourself" interview question is designed to break the ice and give the hiring manager insight into your personality.
Your response will assist them in determining whether you are a suitable fit for the role and the company's culture.
2. Describe your job experience
Describing your job experience allows the interviewer to verify the accuracy of your CV. It also enables you to demonstrate how your previous positions have helped you acquire essential skills and expertise.
3. Salary requirement inquiry
Prepare multiple responses to this question to maintain your flexibility without alienating the interviewer. For instance, you may provide a range instead of a precise number.
4. Why you desire the job
Be as descriptive as possible and express your enthusiasm for this particular position and employer, not simply any open post in your sector.
If you are conducting your screening interview by video conference, evaluate your equipment well in advance. Ensure that your camera is positioned at eye level and that your speakers and microphone are in working order.
5. Why do you wish to quit your current position?
Recruiters repeatedly ask this question during a screening interview. This is because recruiters seek to hire candidates who will remain with the company for the long term.
Therefore, when faced with such a topic in a screening interview, you must prepare an adequate response.
It is best to highlight something you find appealing in the job description or profile. You can say that you're looking to relocate or want to feel more challenged to progress, etc.
However, DO NOT mention money, office politics, or anything that could be construed as bad-mouthing your employer when responding to the question.
6. How do you deal with pressure and stress?
Stress and pressure are a given in every job, but they must never impair performance.
Recruiters ask this screening interview question to determine how a candidate handles stress at work. You do not want to convey to the recruiter that you are susceptible to stress and pressure, which will leave a negative impression.
So you can use real-world examples and the Situation Task Action and Results (STAR) technique to structure your responses. This will help you keep your answer concise and clarify your position.
7. Why should we hire you?
Remember that recruiters like to hire people with problem-solving skills and brand-building experience. Your responsibility is to market yourself as the most qualified candidate.
Therefore, when responding to this screening interview question, attempt to align your qualifications with the criteria of the job function.
Your response demands confidence, so be sure to practice. Remember not to sound overly cocky. You do not want the recruiter to believe that you are arrogant.
8. Where do you envision yourself in five years?
"Where do you see yourself in five years?" is every recruiter's favorite screening interview question. The question assesses a candidate's commitment to the job role, career trajectory, and alignment with the company's goals.
Recruiters prefer applicants to have a long-term commitment to the firm. A candidate should review the job description properly and comprehend the organization's culture and values.
Formulating a response relevant to the recruiter is impossible if you do not know these essential criteria.
9. What salary expectations do you have?
Although the recruiter believes you are a good fit for the position, they would also like to know if they can afford you.
Each organization has a budget based on the level of the job profile. So, recruiters inquire to ascertain that your demand meets their budget constraints.
When responding to this topic in a pre-employment screening interview, you should avoid sounding overly focused on compensation. Instead, inquire about the obligations you must assume before responding to the inquiry and their expectations of you.
This will demonstrate that you are not only interested in the income but also the requirements. Based on the responsibilities and expectations of the company, you can quote your numbers without sounding unrealistic.
10. What inspires you?
This frequent HR interview question is asked during a preliminary interview to determine your passions. Your response gives the recruiter a good understanding of your work style, personality, and compatibility with the organization.
To Wrap Up
A screening interview is a job interview to establish whether a candidate is qualified for a position.
Depending on the firm and the role, screening interviews may be conducted over the phone, via video chat, or in person.
Prepare for your screening interview by preparing potential questions and conducting company research. Send an email thank you note shortly after the interview.
Explore All
Generate Interview Questions Articles