They've just invited you for a second interview. Congratulations! You're now another step closer to landing the job that you want. The second interview is not something that you should take lightly.
It would be best if you took the time to prepare for it. You need to show up ready to impress the employer. To help you prepare, here are some second interview questions that they might ask you.
You can organize your thoughts and formulate a better answer by preparing for these potential questions. So let's get into it. Get ready to ace your second interview and land that job!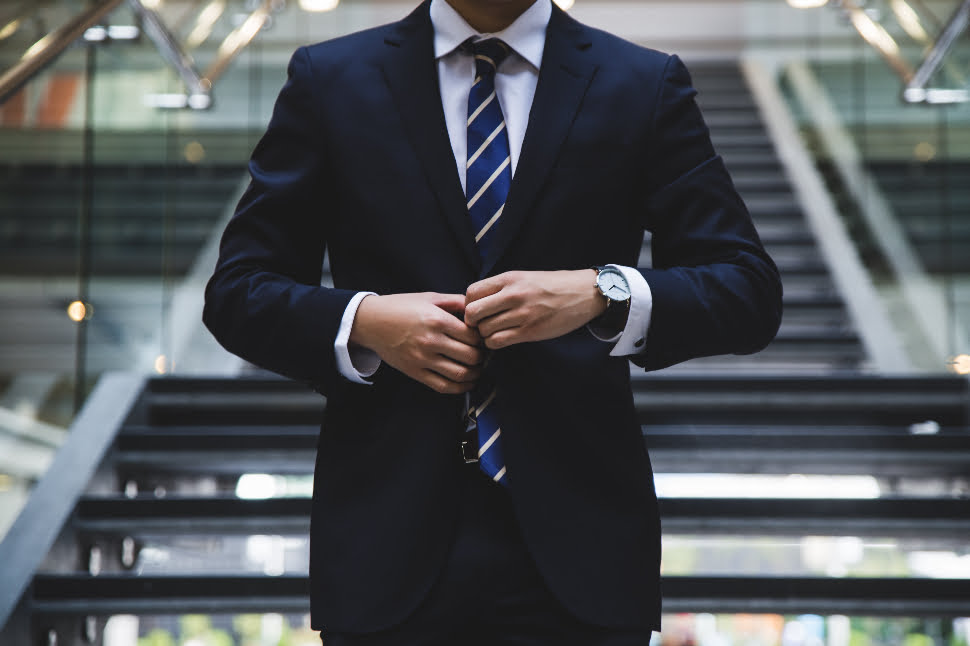 How to Ace Your Second Interview
This second interview might be your last chance to make a good impression. And unlike your first interview, some higher executives will likely be sitting in.
But don't fret, because as long as you're well-prepared, you should be able to make a good impression. Let's examine the key things you must do to prepare for your second interview.
Research
You should already have a good understanding of what the company does through research. It's best to get a behind-the-scenes look at the company you might be interviewing with. This will help you understand the company culture and make you feel more comfortable. Try watching presentations to find out how they operate.
Try to Look Back on Your First Interview
Review your first interview. Figure out what went right or wrong, and focus on what you can improve on. Doing this will make you do even better on your second interview.
Show Up on Time
Punctuality is very important in the workplace. Ensure you are in the office on time or a few minutes earlier. This is just in case you have to run an errand or deal with any unforeseen personal matter before the start of the interview.
You can also have extra time to collect your thoughts, calm down and relax by showing up early. It will make the interview much more pleasant and help you stay relaxed during the interview.
Dress Appropriately
Ensure you're dressed for the part when coming in for your interview. There's nothing worse than coming into the interview in ripped, stained clothing that reeks of coffee and beer.
The last thing you need your interviewer to think is that you're apathetic, unprofessional, or disorganized. Wear something that makes you look professional and makes you feel confident.
Prepare for Potential Questions
Get to know some of the common questions that interviewers ask. Think of a few examples, and make sure you write down your responses. Once you've formulated your responses to these common questions, try reading them out loud. This will help you sound more confident.
Common Second Interview Questions And Answers
Can you tell us your responsibilities in your last job?
Describe the roles you were responsible for in your last job. Also, highlight your achievements, such as a specific project you worked on and the outcome of that project.
Example Answer:
In my previous company, I was responsible for developing and delivering a web platform to our company's internal customers. The system was easily accessible through this platform from any device and available in different languages.
What value will you bring to this position?
Your answer to this question needs to emphasize the value you can give to the job. You can state relevant skills such as proficiency in Excel or the ability to handle a large workload. Let them know what sets you apart from the rest candidates.
Example Answer:
I have great experience in the financial system, which is a good fit with the work I will be doing for [Company name]. I am proficient in working with different clients and adept at building relationships with key stakeholders.
Tell me about a few of the first things you would do in this role.
Employers ask this question to help them in understanding your ideas for the position and how you can execute them. Try to discuss specific plans you have for the role. Give them insight into what you plan on accomplishing and your goals with the company.
Example Answer:
I would begin by researching vital data, products, and profit opportunities. I would then try to predict areas with risks and possible opportunities. Once I have completed the research, I will focus on developing a strategy to exploit that opportunity.
What's Your Decision-Making Process?
By asking this question, employers will gain an overview of your abilities to analyze and prioritize your responsibilities. In any company, organizational skills and time management are critical job skills.
Example Answer:
I had to make decisions about the company's marketing budget in my previous position. When presented with a new marketing opportunity, I made sure to do my research and crunch the numbers. Before any decision, I make sure to do a huge amount of research to determine the best route to success.
What are your career goals in the short and long term?
Your interviewers want to know if your career goals align with the organization's long-term growth plan. Furthermore, they need to ensure that you will be around the company for a long time.
Example Answer:
What I hope to accomplish in the short term is to use my marketing skills to enhance this company's profits on a large scale. Over the next couple of years, I hope to develop my expertise in the field. And eventually, I hope to take on a leadership role. A role where I can manage large marketing projects and work directly with clients to meet their needs.
What salary do you expect for this role?
You should address salary expectations directly and honestly during your second interview. Research average salaries per job title, industry, and experience level will help you choose a range.
Example Answer:
I expect to earn between [salary range] per year for this role. And I believe this is appropriate for my experience level and skill set. I am certainly open to discussing the numbers with you.
Are you more comfortable working alone or with a team?
This is a bit of a tricky question. If you say you can work alone, you may come across as someone who's not a team player. And if you say you prefer working with a team, they may think you're not independent enough. To be safe, you can say that you're suitable to work both ways.
Example Answer:
Both independent work and being part of a team are enjoyable for me. Teamwork can be extremely productive, facilitating brainstorming, sharing ideas, and receiving mutual feedback and support. I'm also great with individual projects and can work diligently and independently.
Is there any common misconception about your personality?
Choose your words wisely when answering this question. You want to avoid words that can portray you negatively, like rude, mean, or aggressive. Instead, choose words that are more professional and actually reflect your personality.
Example Answer:
My silence is often misunderstood by people since I usually take some time before opening up. I spend time observing people in order to understand who they are and their interests. By doing this, I can communicate with them better.
Other Common Second Interview Questions
Here are some other common questions you should be prepared for. Try and answer them on your own to get the idea ball rolling.
Which of the company values resonate with you the most?
Why are you the best fit for this role?
What management style do you find works best for you?
Is there anything you'd like to discuss from your initial interviews?
Where do you see yourself in the next five years? Ten years?
Tell me about a time you experienced conflict with a colleague.
To Wrap Up
Remember that the second interview is extremely important. And if you don't handle it correctly, your chances of landing a job in your field can be seriously harmed.
It's definitely important to prepare. With that in mind, try to answer these second interview questions you might be asked. This will be sure to help you ace the interview.
Frequently asked questions
What are the chances of getting hired after a second interview?
Many industry experts put those odds at 1 in 4 or 25% when you've been offered a second interview. As a hiring manager, I have found these odds to be reasonable.
Do they ask the same questions in a second interview?
What will you be asked during the second interview? Some of your interview questions will be the same as those you were asked at the first interview, but others will be very different.
What are killer questions?
Questioning to sort candidates to make sure that they're not overwhelmed. Candidates who incorrectly answer questions are rejected at this point.
What is your weakness best answer?
As you consider your greatest weakness, choose a skill that isn't essential to the job you're applying for and describe exactly how you'll address your weakness practically. If you are struggling with impatience, multitasking, self-criticism, and procrastination, you can use these skills as weaknesses.
How long after a 2nd interview should you hear back?
How Long You Can Hear Back From a Second or Third Interview. In-person interviews can take one to two weeks to hear back, especially if you're getting close to the offer stage. You may need to meet with a few team members following your in-person job interview to discuss your candidacy.
Does 2nd interview mean I got the job?
You're welcome to work again, but a second interview doesn't mean you've landed the job. Businesses are different when it comes to hiring. A number of organizations require multiple interview rounds before offering an offer, while others only require a second in-person interview.
Are second interviews harder?
In contrast to the first interview, a second interview requires more preparation, more people, more questions, more intensity, and more pressure – an additional plus that you'll land the job. Prepare more than you did for the first interview.
What do they normally ask in a 2nd interview?
What made the person who did the best job? What made their work exceptional?
How do I prepare for a 2nd interview?
An interviewer's first impression.
Know your interviewers
Questions about the topic may well be more in-depth.
Develop a strategy
Do your homework
Prepare more questions for the interview.
Make your final pitch.