Interviewers use a wide variety of tools and methods to gauge the suitability of applicants for a role. Structured interviews are a standardized way to compare candidates to see who best fills the position. This article contains a structured interview example to help you understand what a well-executed interview should look like.
Let's begin with the fundamentals.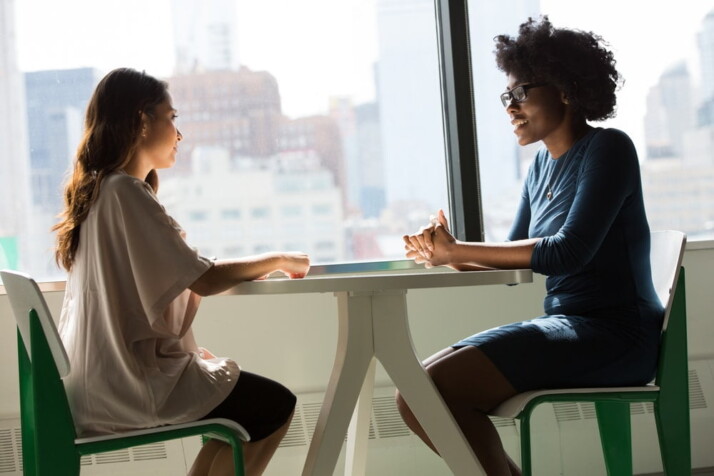 What is a Structured Interview?
It is an interview where interviewers prepare a list of questions in advance. The questions are organized in a predetermined order, checking an applicant's knowledge, skills, and abilities related to a particular job.
Interviewers ask the same question to all candidates and rate each response. Structured interviews can either be qualitative or quantitative. Research studies also use this type of interview to collect data from respondents.
Structured vs. Unstructured Interview
A structured interview differs from an unstructured interview regarding structure and question types.
A structured interview follows a rigidly defined process and question sequence.
Interviewers ask the same questions in the same order in each interview, and interviewees typically choose from a set of answers.
The main goal of a structured interview is to provide a standardized way of evaluating all candidates. Interviewers use structured interviews to disqualify bad candidates. The information gained from structured interviews is rated on a scale of one to five. Five is typically the highest rating given to candidates.
In contrast, an unstructured interview is designed to let the conversation flow freely. Interviewers ask open-ended questions they feel are relevant to the discussion, and interviewees answer them as best they can.
Open-ended questions allow candidates to answer without worrying about any particular response pattern, like listing a predetermined set of attributes.
Unstructured interviews gather personal information and allow candidates to explain certain aspects of their credentials, experiences, and background.
The Relevance of Structured Interviews in the Hiring Process
Structured interviews are essential because they allow recruiters to focus more on the candidate's skills-based abilities than just their years of experience. They are also effective at filtering through a large pool of candidates and are often used as the first step in hiring.
This helps recruiters process high volumes of candidates efficiently.
A Structured Interview Example
Have you ever managed an X team?
Tell me about a time you helped others grow professionally.
How would you handle [specific job problem.]
What are quality control measures you take related to [specific field]
Choose your favorite banking app and describe what makes it your ideal tool.
Describe a situation when your professional values were challenged and how you responded.
How do you build rapport with customers?
The Bottom Line
Structured interview questions are a standardized way to process candidates. They follow the same sequence, and the answers are limited to a few choices. Structured interview questions help disqualify bad applicants and are usually the stage before an unstructured, one-on-one job interview.
Explore All
Generate Interview Questions Articles