A common question asked at the outset of every interview — Tell me about yourself. This open-ended question sounds easy, but it can set the tone of your interview to make a positive impression. But when you're thrown with a tell me about yourself interview question, how should you approach it?
Do you go about reiterating what's already in your resume? Or start with your background? Should you introduce more about your personal traits or professional habits? If you're confused about how to turn this question to your advantage, this article has some great tips for nailing your answer.
Why Interviewers Ask "Tell Me About Yourself"
Interviewers want to determine if the applicant is a good fit for the company and what made them apply for the job.
You should understand that the interviewer is not getting to know you but the company and its values. So, it is best to be honest about the kind of person and professional you are and are likely to become.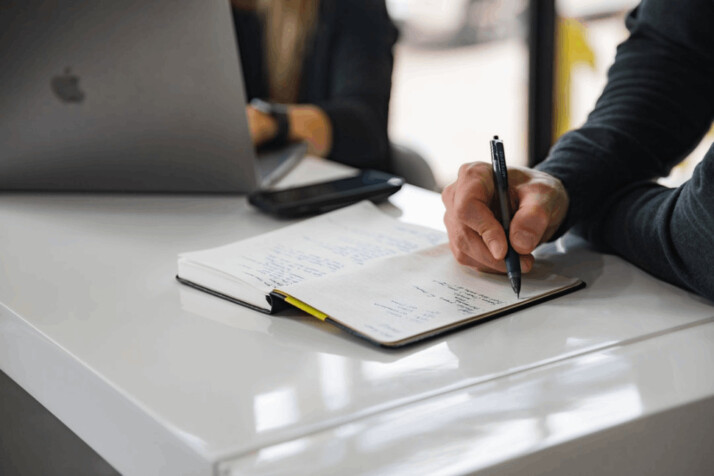 Tips to Answer Tell Me About Yourself Interview Question
You'll be asked about yourself by the interviewer in almost every interview. Coming across as interesting, realistic, and approachable might not be as difficult as you think. Here's a quick guide to answering the tell me about yourself interview question. May these tips lead to a prosperous, great first impression and successful interview.
This Is Often Your First Impression, and It Matters
We really do get only one chance to make the first impression, so you need to make it count. A first impression can influence the rest of the interview, even if the decision-makers aren't making an irrevocable choice immediately.
However, you would be in an unfavorable position if you had to spend the rest of the interview making up for a poor opening. So, prepare yourself in advance with a clear, confident, and relevant answer.
Know & Understand Your Audience
Be it a job interview or any conversation, make sure you understand who you're talking to. You might get variations of the 'tell me about yourself question in different phases of the interview process. But you don't necessarily have to give the exact answer every time.
For example, when speaking to a recruiter who is not familiar with the team's technical expertise, you might keep your response more general. However, when speaking to your potential employer, you might become a little bit more technical.
Personalize Your Response to the Role and Company
When answering the "Tell me about yourself" question, tailor your answer to the role you are applying for and the company. You have the chance to briefly explain why and how you possess the necessary qualifications for the position.
This also includes tailoring your answer to the company culture. You must be able to demonstrate the positive qualities the company is seeking. But also prove why you are the best candidate for the role.
Practice Enough, but Don't Try to Memorize
You will almost always hear "tell me about yourself" in every interview. Consider the message you want to express about yourself and practice saying it aloud.
However, you must not memorize your answer because you might mess up the entire response if you forget something during the interview. Instead, you could prepare an outline of what you want to discuss, remember the format, and let the rest flow during the interview process.
Keep It Professional but Speak With Passion
For a successful interview, you must be a well-thought-out, unshakable, and professional candidate. Potential employers need to understand that you can work in teams, meet strict deadlines, and strive to solve problems.
However, maintaining professionalism should not prevent you from expressing why you're passionate about your work or entering this company.
Avoid Speaking About Negatives or Weaknesses
The way to answer a question like "Tell me about yourself" is to start with a positive or an upbeat, polite statement. You should avoid listing negatives or talk about your weaknesses. Don't talk about yourself too much or go into details that aren't relevant to the job you're trying to get.
Conclusion
When it comes to interviewing, being who you actually are is essential. It's never a good idea to pretend to be someone you're not, especially during your first "tell me about yourself" encounter.
If you can't answer this question in your interview with confidence, you may have already lost the job. Hopefully, the tips mentioned will help you craft your answer right.
Explore All
Generate Interview Questions Articles