Why HR interview questions? HR interview questions are designed to uncover a potential employee's compatibility with the company culture, personality, and management style.
They are used as a preliminary step to the employment process. The process determines how much the candidate will contribute to the company, integrate with the team, and how the company culture will support them.
HR Interview questions are an integral part of the interview process. Although they are not something every employer uses, they are essential for a company to evaluate its workforce.
The answers to HR interview questions are vital to your chances of getting hired. Even if you're unsure how to answer HR interview questions, understanding how they work will help a lot.
Attending an HR interview and curious about the questions and topics that will be covered? We have got you covered! This article will answer all your queries regarding HR interview questions and tips to prepare well. Read on!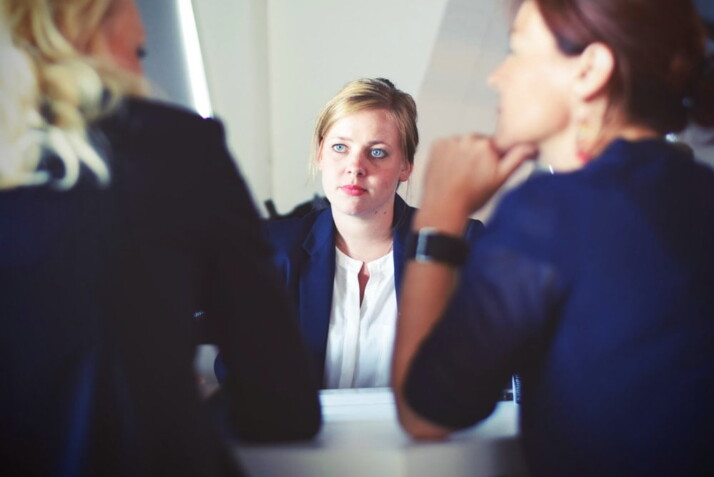 Tips for Preparing for an HR Interview
Preparing for an HR interview is challenging, but we have gathered some tips to help you ace your interview. Before you enter the HR interview, consider the following:
1. Recognize the job description
You must comprehend the requirements of your specific job profile. Examine the job description to see what the employer expects of you, what skills are necessary, and what qualifications they seek in a candidate.
Once you've gathered the pertinent information regarding the job profile needs, you are good to go!
2. Evaluate your resume
Next, you must confirm that your resume fulfills the job profile's requirements. Scrutinize your resume to ensure that you have aligned your information with the job's requirements.
Reorganize your resume (skills, educational credentials, experience, etc.) if necessary. The objective is to match your resume to the employer's job description. Even if it's not a perfect match, you may still emphasize the experiences or skills that align nicely with the job description.
3. Know the business inside and out
Before attending an interview, thoroughly researching the firm is required. Collect as much information as possible from the company's website and social media accounts (LinkedIn, Facebook, Twitter, etc.). You should use this to determine the company's specialty, products/services, target market, vision, objectives, and core values.
Additionally, research the leading figures behind the company (the CXOs and HR Managers). This information will be helpful if you are required to discuss the company during the interview.
4. Conduct a mental Interview
The importance of conducting a mental interview before the actual HR interview cannot be emphasized enough. Imagine yourself seated in front of the HR bench in a location conducive. Create a list of a few personal questions (don't worry, we'll help you!) and attempt to answer them.
Always be yourself. Never attempt to mislead about your hobbies and abilities during an interview, even if it's permissible to stretch your comfort zone slightly. Without further ado, let's get to the crux of the matter!
Top Interview Questions and Answers To Anticipate With HR
1. How are you today?
This question is typically used to set the tone and environment for the interview. Regardless of the circumstances of your day, it would be beneficial if you answered this question with a grin.
Keep your response brief and straightforward, and respond:
"I am doing well, thank you. It's a pleasure to be here.
2. Please tell me about yourself
This is one of the initial questions asked by human resource managers to candidates. Despite its apparent simplicity, this question will put you (the candidate) on the spot.
In a scenario such as this, it is essential to maintain composure and calmness. Consider what your interviewer is hoping to hear from you.
Remember that your response should not sound planned as you begin with a casual and confident tone.
Your phrase structure and pronunciation should be impeccable. Be prompt to highlight your most noteworthy achievements first.
Do not reiterate anything already included on your resume. Ensure that you never come across as overconfident or arrogant. Never minimize your achievements and speak critically about yourself.
3. Why are you interested in working for us?
The question above is same as: Why do you believe you are qualified for this position?
This is one of the most frequent HR interview questions. This question is intended to help the interviewer determine whether you understand the job profile's requirements. It is also used to consider whether:
You are a suitable candidate for the post
Why you chose the organization
The specific job role.
Your response must persuade the interviewer that you are suitable for this position. Here, you must describe and emphasize your top qualities that align nicely with your position.
You could discuss past projects that are comparable to this position's criteria and your current/future professional goals. Here is when your familiarity with the company and its senior executives will prove useful.
4. What do you regard to be your greatest strengths and weaknesses?
Another tricky question on HR's sleeve! This is a direct shot to reveal your greatest and worst personal and professional attributes. The interviewer wishes to learn more about your traits to determine whether you are the ideal candidate for a specific job profile.
Always be truthful when responding to this question. First, describe your strongest characteristics and skills that match the job's requirements. Create cohesion by sequentially listing your strengths.
Never mention a feature or expertise you do not possess. It might be detrimental if the interviewer asks you to back up your claim.
In the weakness section, do not list more than two weaknesses. Discuss flaws that are not directly relevant to the job and always state that you are attempting to improve them.
5. What inspires you?
This question is straightforward and requires an honest and inspired response. Focus your answer on job happiness, accomplishing your career goals, and becoming a valuable team member. You could also gear it to enhancing your professional abilities, and enthusiasm for new challenges.
You may also mention money, but do so at the conclusion; it should not be your primary motivation. Never boast about your material possessions when responding to this question.
To Wrap Up
Why HR interview questions? Hr interviews questions are always asked by businesses to find out if there is a match between the candidate and the company.
In an HR interview for entry-level candidates, your body language and speech might speak louder than your resume. Watch it!
Since the HR interview is an essential element of the employment process, being well-prepared for it gets your foot right in the door. We're rooting for you.
Explore All
Generate Interview Questions Articles