Entrepreneurial success is the one sure way to attain true financial freedom. If being your own boss is appealing to you, it's likely you've thought of starting a business.
There are many reasons people hold off on starting their own ventures. The most common reason is a lack of funds. But what if we said that the amount of money you invest as capital doesn't matter as much as you think?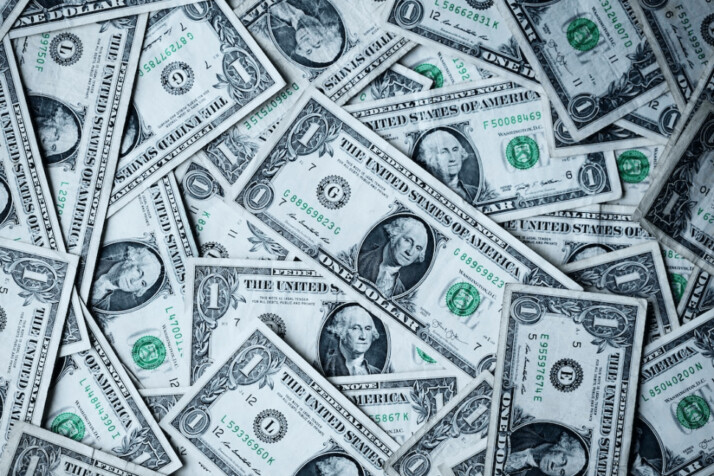 This article challenges preconceived notions about entrepreneurship by providing readers with 1000 dollar business ideas. As unlikely as it may sound to many people, it's possible. Allow us to quell your doubts by answering a simple question.
Can You Really Start a Business with ,000?
The Digital Age is definitely a time to be alive because it grants average users more power than before. The internet is one most powerful tools because it opens so many opportunities. Business models that were previously exclusive to major corporations are now attainable by smaller players.
Yes, you can definitely start a business with $1,000 or less. Money doesn't matter as much as people think because many people seem to forget that their skills and experience are their most valuable resources. It really boils down to your ability to market yourself and build meaningful and lasting customer relationships.
Are These Businesses Profitable?
Let's get something clear. The success of your business has little to do with the amount of money you invest in it. It's less about the amount and more about the way you invest your capital.
Most importantly, it depends heavily on the quality of your idea and how you're able to promote your products and services. The internet is a Godsend because it holds everything you need.
You need only look at influencers to see the possibilities the internet offers.
These opportunities aren't limited to online work either. There's a lot you can do in the real world. You can boost your sales and conversions by using social media, SEO, and data analytics. Again, it's all about taking a smart approach to your business.
Tips for Starting a Business
If you're planning on starting a thousand-dollar business but don't know where to begin, this short guide will help you. Here are some things to keep note of before launching a business.
1. Identify Demand
If you're having difficulty coming up with a business idea, you can start by identifying a need or problem. This will often become the basis for the demand of your business.
2. Fill the Gap
Once you've identified a problem, try to provide a solution to it or give a better alternative to existing solutions. There are many examples that prove that it's not always about who enters the market first but more about who provides the best solution.
3. Do Market Research
Market research will not only determine the viability of your business, but it will also help you identify the key demographics you should target. It will also give you insight into your competitors, how you can beat them, and what mistakes to avoid.
We can't stress enough that market research is vital to your success. Take the time to master it, and learn how to apply the information you gain from it.
4. Have a Business and Marketing Plan
Entrepreneurship is more than just about owning and running a business. The point of starting a business is to grow it into an established brand. If you aren't planning for success, you're planning to fail. Many businesses die out because they fail to account for growth.
Even worse, some businesses die out because they run out of funds before they reach ROI. Remember to account for all your assets and liabilities.
Make sure you have enough money to sustain your personal needs until you hit your ROI.
If you're attracted to the idea of becoming an entrepreneur with only $1,000, try to look through the following list. It contains some business ideas you might want to try.
Many of these businesses require only some equipment and a bit of training. You can also study many of these skills through online courses.
1000 Dollar Business Ideas
Content Writing
Website Design
Software Development
Auto Detailing
Hairstyling and Makeup Services
Catering
Baking
Pool Cleaning
Clothing Tailoring and Alterations
Landscaping
Digital Marketing Agency
Photography Services
Coffee Cart
Author
Personal Fitness Trainer
Fashion Design
Jewelry Making
App Development
As mentioned earlier, many of these businesses require basic equipment. They are accessible, and anybody can get into them if they invest time into equipment and training.
The competition lies in being able to provide a personalized customer experience. With smaller businesses, it's all about who gains loyal customers. Make sure to invest in marketing efforts and in good customer service.
The Bottom Line
Entrepreneurial success isn't defined by the wealth of your capital. Rather, it's defined by the way you use your assets. We hope this short guide inspires you to take the risk of venturing out on your own.
Businesses are more attainable than they were years ago because of the internet. Remember to leverage all your tools and make sound business decisions.
Never underestimate a great idea, and never doubt the skill you possess. Good luck, dear reader!
Explore All
Generate Startup Ideas Articles