If you've recently opened a TikTok account and are wondering what small business to start, you will find this article helpful.
You may have noticed a lot of people posting their products on TikTok and asked yourself what business you could start. You don't have to worry about that anymore, as this article on best TikTok small business ideas proffers a solution to that problem.
In this article, we've put together a list of business ideas other TikTok business owners have excelled in. You may be the next successful person if you give it a try. Read on to know what TikTok business is suitable for you.
Top 11 TikTok Small Business Ideas
You want to start your TikTok entrepreneurship journey but don't know where you should begin. As the latest social media phenomenon, TikTok has the potential to lead creative entrepreneurs to success.
The critical question is, what business ideas are worth pursuing? Start by considering these TikTok small business ideas.
1. Handmade Jewelry
Jewelry includes several items that one can wear on their body to give their look a finishing touch. Many people love to purchase jewelry for themselves or as a gift to a loved one.
You can buy different beads and string them together to make jewelry for hands and necks. Then share a video of them online for people to place their orders.
2. Customized Clothes
You can design clothes and make short videos of them. When you upload these videos on TikTok, many people will react to them. Clothes are an insatiable need of man.
When you customize a cloth that catches the fantasy of your audience, you will surely gain them.
3. How-to-Guide Creation Business
A how-to guide gives individuals information. These guides are sets of instructions that will help your audience gain a better understanding of something.
You could create guides on how to gain more followers on TikTok and how to market small businesses on TikTok.
4. Stickers
People love stickers as they use them to beautify their gadgets. You can research the kinds of stickers people love to buy, then begin selling them. You can upload a video of them on TikTok to advertise them to your target audience.
5. Tote Bags
Tote bags are used for shopping, but these days, they are carried around by young guys and girls as fashionable bags. People will always require bags. You can make tote bags of different colors and display them on TikTok for potential buyers.
6. Phone Cases
Phone cases are in high demand. You can begin a business by selling colorful phone cases on TikTok. Make a video of these phone cases for different phone types and post it on your TikTok. People love phone cases because it serves as protection for their phones.
7. Friendship Bracelets
Friendship bracelets require only very little investment. All you have to do is to discover different patterns and create unique designs. People will gladly purchase friendship bracelets for their friends and loved ones.
8. Water Bottles
Water bottles are small water-carrying containers people love to take along when going out. These days, a lot of adults walk about with one in hand. All you will need to do is to upload these water bottles online for interested buyers to see.
9. Scented Candles
People love to perceive the scent of candles as they relax in their homes. Because candles are now in high demand in some homes, you could consider selling them on TikTok.
10. Scrunchies
You can start a business selling scrunchies for women and young girls as they love to style their hair with them. With your fabrics, elastics, loop turner, fabric cutter, and cutting boards, you can make excellent scrunchies for TikTok users to buy.
11. Product Demonstrator
A product demonstrator samples a product and uses it to make others buy it. You'd need to make a video demonstrating how a product works in a way that appeals to customers and influences their purchase decision.
TikTok Content Ideas for Small Business
So you've kick-started your business; what's next? You might want to stay active and keep your audience engaged. Here are some unique contents to put out on your page.
Introduce Yourself: Your first video on your business page could be an introduction of yourself. People will relate to your business if they perceive it as personal. Share details about yourself, including your name, fun facts, and a little about your business.
Workspace Tour: Your customers will love to see where you create your products. By displaying your workspace to them, you make room for interaction.
Day in the Life: You can take your followers through a typical day in your life as a small business owner! Show some things you do throughout the day. Showcase everything from the tedious stuff like filing and phone calls to the more exciting things like designing a new product line.
About Your Business Name: A great content idea for your TikTok page is sharing how you came up with your business name. Your customers will also be excited to know your business name's meaning. If there's a story behind the name, share it.
Packaging Orders: It's satisfying to watch businesses pack orders. Customers who have placed an order will love to see the care you take into packing their products. Others considering purchasing might take that step by seeing how you package orders.
Product How-To: You could feature the process of making your products. Show your audience how you make it or display the ingredients you use. Demonstrate using a step-by-step how-to instructional video.
Other TikTok Small Business Content Ideas
1. Get to Know You
Share success stories
Meet the team!
Mention organizations that you've worked with
State what keeps you going.
Mention your beliefs and goals as a business.
2. Behind the Scenes and About Your Company
Organizing inventory
The process of showcasing products online
What inspires your brand
Supplies that your business uses
Best-selling products or services
Product displays
Announce a company sale
Announce a giveaway contest
Show how to use a product
New stock updates
3. Business Ideas
How you started your business
Favorite online tools that you use for your company
Obstacles you overcame as a business owner
Share the process of your growth
Mention the social media tools your business uses
Share tips with fellow business owners
Advice on how other businesses can grow
4. Fun Ideas
Ask people to follow you on your other platforms
Display behind the scenes of a product.
Share a discount code with your followers.
Display photoshoot tips for your product
Shout out to other entrepreneurs and businesses
Shop local!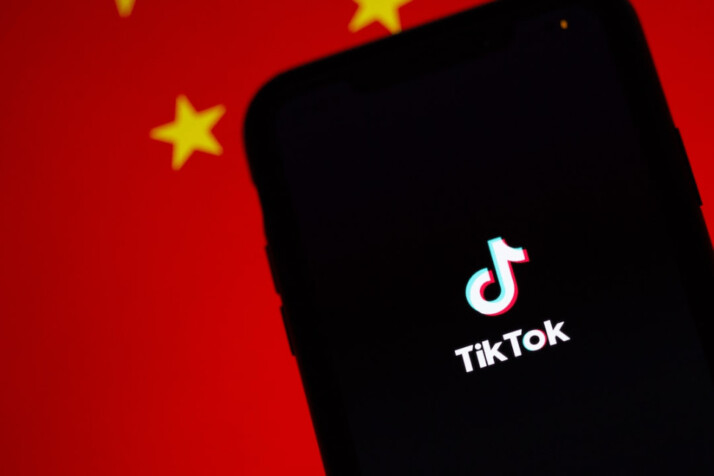 Wrapping Up
You can consider working with any of the business ideas above; with time, you will have many customers. As long as you consistently upload content about your business, you will find people visiting your page.
If you're struggling to find the perfect business idea, check the list of TikTok small business ideas above. And if you've just kick-started your business and need to keep your page active, the content ideas above will come in handy.
Explore All
Generate Startup Ideas Articles