Vending machines provide people with a quick and convenient way to purchase a product. It's this convenience that makes it extremely popular among consumers who are on the go. If you're planning to get into the vending business, the good news is that it's not as hard as you may think.
We've listed some of the most profitable and in-demand vending business ideas to help you get started!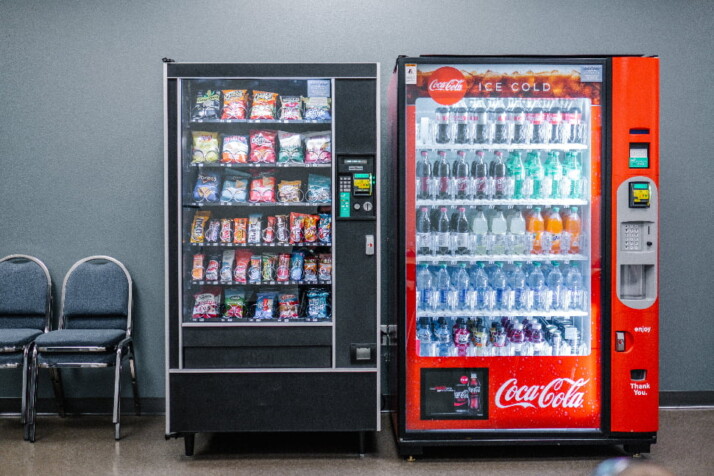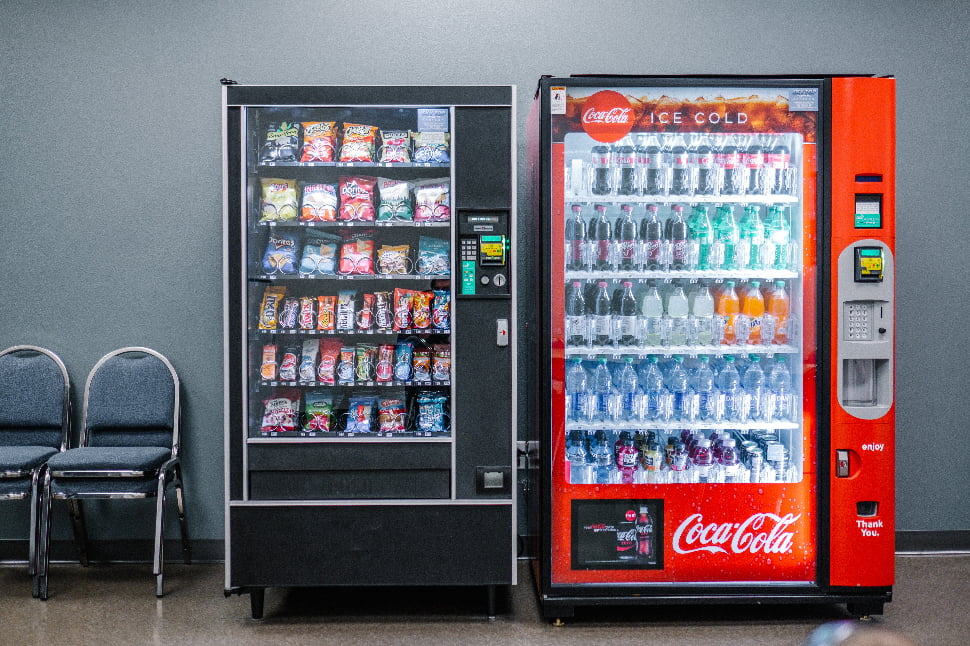 Vending Business Ideas That Are In Demand
Soda and Beverages
Some of the most popular and profitable vending machines are the ones that offer cold soda and beverages. It can contain drinks such as Coca-Cola, sprite, water, and energy drinks.
Ideal Locations: train stations near offices, stadiums, hospitals, shopping malls
Snack Vending Machine
Another great vending business idea is the snack vending machine. It's one of the best-selling ones that offer sweet and salty snacks. It's perfect for when people want a quick snack to go. You can use it to sell consumable snacks like Pop tarts, Chips, and snickers bars, among many others.
Ideal Locations: metro stations, shopping malls, train stations, universities
Coffee and Hot Beverages
Everybody needs that boost of caffeine to keep them going throughout the day. And with a coffee and hot beverages vending machine, they can get that whenever they want. This is especially profitable if you place it near busy places.
Ideal Locations: universities, shopping malls, train stations
Ice Cream
Ice cream in a vending machine is pretty cool, right? These vending machines are the perfect choice for hot locations like amusement parks, beaches, and outdoor festivals.
Ideal Locations: parks, schools, popular beaches, outside restaurants
Healthy Organic Snacks
People are getting more and more conscious about their health. The past years have seen a massive increase in demand for healthy snacks. This healthy market consists of both traditional and organic snacks. The opportunity for these vending options is great, with more and more people every day seeking alternative snacks that are healthy and convenient.
Ideal Locations: city centers, universities, offices, metro stations, schools
Doughnut Machine
Doughnuts are great everyday snacks. With doughnut vending machines, you can offer fresh, hot doughnuts for customers to pair with their coffee on the go.
Ideal locations: City centers, Metro stations, Outside coffee shops, and most crowded places
Pharmaceutical Vending Machine
Medicines, vitamins, and dietary supplements should be easily accessible to those who need them. And pharmaceutical vending business ideas are the solution to that.
Ideal locations: Crowded places, Near hospitals
Tobacco Products
Another great vending business idea is tobacco vending machines. They can be very profitable, but they can only be placed in places the government allows.
Ideal locations: Adult Facilities, Offices
Disposable Masks and Gloves
Around the world, the demand for disposable masks, gloves, and disinfectants has increased significantly in recent years. By offering them in vending machines, you can give people a way to get these supplies whenever they need them.
Ideal locations: Hospitals, Train stations, Airports, Shopping malls
Grocery Vending
Vending machines are a great option for quick grocery purchases. Customers will no longer need to wait in line at the register just to buy one or two things. Make sure to choose great products that are popular with your customers and can profit you well.
Ideal locations: Hostels, Colleges, Markets
Stationery
Stationery vending machines sell items such as pens, notebooks, erasers, and pencils. They are especially popular in college settings. They offer customer convenience by having a variety of stationery on hand.
Ideal locations: Outside schools, nurseries, colleges
Beer Can Vending Machine
There is a very high demand for beer cans at vending machines. These are very popular among people of all ages. Place it in crowded spaces, but make sure there are no competitors nearby.
Ideal locations: Metro stations, Train stations, City centers
Cosmetics Vending Machine
Cosmetics are in high demand all year round. This makes it a very viable and profitable business. You can build your niche by selling cosmetics like lipstick, nail color, or eye makeup.
Ideal locations: Near offices, Outside schools, Universities
FAQs
Are Vending Machines Profitable?
Vending machines are greatly profitable. It is easy to grow a successful vending machine business with the right strategies.
Where Is the Best Place to Put a Vending Machine?
This mostly depends on the type of products you plan on selling. Typically, it's best to place vending machines in crowded areas with a lot of foot traffic.
Are Vending Machines Taxed?
Vending machines are typically subject to sales tax, which may vary depending on the state or locality where they are located.
Do Vending Machine Owners Pay Rent?
If you want to place your vending machines in a commercial environment, the owner of that space will likely charge you for your rent.
Where Can You Place Vending Machines?
You can place vending machines at schools, offices, hospitals, retail stores, and airports. Promote your business, promote your company, and maintain your machines to ensure success.
Wrapping Up
These vending business ideas can earn you significant passive income. They're all easy to start and have great potential for growth.
Don't forget to do your market research and choose the best locations to place your vending machines. These are key to making your vending business a success.
Explore All
Generate Startup Ideas Articles