Valentine's Day is celebrated on February 14; it's a time when lovers express their affection with gifts and greetings. It's also a day to spend time with family and friends, create unforgettable memories and share thoughtful gifts.
The period poses an excellent opportunity for business-minded individuals to explore entrepreneurship opportunities and make money. We have some brilliant ideas for you if you're looking for Valentine's Day small business ideas from which you can earn money.
Valentine's Day is a fantastic time when couples exchange bouquets, love notes, gifts, cards, and other lovely items. You can take advantage of this period to make some money on the side.
This guide lists some profitable Valentine's Day business ideas you could pursue.
10 Profitable Valentine's Day Small Business Ideas
Valentine's Day is a fantastic holiday to pursue a profitable small business. Here are top Valentine's Day-centric small business ideas; find the perfect business for you, and make some bucks.
Cupcakes, heart-shaped cakes, pastries, cookies, and other baked goods are popular gifts on Valentine's Day. If you love to bake, this might be your perfect small business.
You can start this business with small capital investment and advertise your products online. People will place their orders, and you'll have your products delivered to them.
You'll get referrals and repeat customers if your pastries are delicious. The best part, you can run this business from the comfort of your home!
2. Chocolate Making
Chocolates are always a hit, especially when they're homemade. And making homemade chocolates is a very profitable, low-investment business to have. Aside from making regular chocolates, you could also make gourmet chocolate bars or truffles. Your customers will love them!
3. Florist or Flower Shop
Flowers are a popular Valentine's day gift item. Consider starting a flower shop or florist business for this season. You can grow flowers at a local, wholesale backyard garden center before this period. You can also sell these flowers online.
Typically, you'd need skills in flower arrangement and bouquets, but you can hire a part-time assistant to help you with this task. Take orders from your customers and have lovely bouquets delivered to their loved ones.
4. Sell Valentine's Cards
Greeting cards are popular Valentine's Day gifts. You can earn a high profit from this business by either selling greeting cards to retailers or directly to customers.
Consider making handcrafted and digitally printed cards if you have great design and printing skills. You can also customize these cards with messages from your customers to their loved ones. This business is great because it requires very little capital investment; plus, you can run it from home.
5. Gift wrapping
The thought that goes into packaging a gift item for a loved one is often appreciated. Everyone loves a perfectly wrapped-up gift, but not everyone has the skills to wrap up gifts for their loved ones.
If you have the talent for gift wrapping, you could pursue this business during Valentine's period. You'll surely get a lot of customers and referrals. This business requires very little investment, and you don't need a physical store.
You can advertise your services on social media, print out banners and post them in your local community.
6. Photography and Editing
The memories of Valentine's Day last forever and can be relived when there are lovely pictures to look back to. If you have excellent photography and editing skills, you can make a profitable income off it. Offer your skills to people looking to take professional pictures with their families, friends, and loved ones on Valentine's Day.
7. Personalized Gift Selling
You can profit from selling personalized gift items on Valentine's Day with creativity and great marketing. Have customers send you lovely notes for their loved ones and pick out gifts to customize these notes.
Personalized gifts may include jewelry and accessories with the person's name. It takes an excellent eye to shop for the right gifts, but research might help you to come up with great ideas.
8. Writing
If you have a knack for writing, you could put your creativity and skills to good use. Offer your services to people looking to write love poems and notes to their loved ones.
If you own a blog, you could publish blog posts covering topics related to Valentine's Day. You could make it to the top spots on search engines by adequately utilizing the Search Engine Optimization strategy.
9. Delivery services.
Offer your services to people who want to send surprise gifts to their loved ones. You could partner with small businesses like the ones mentioned above and have their products delivered to the recipient. Advertise your services on social media and sell your services to your potential clients.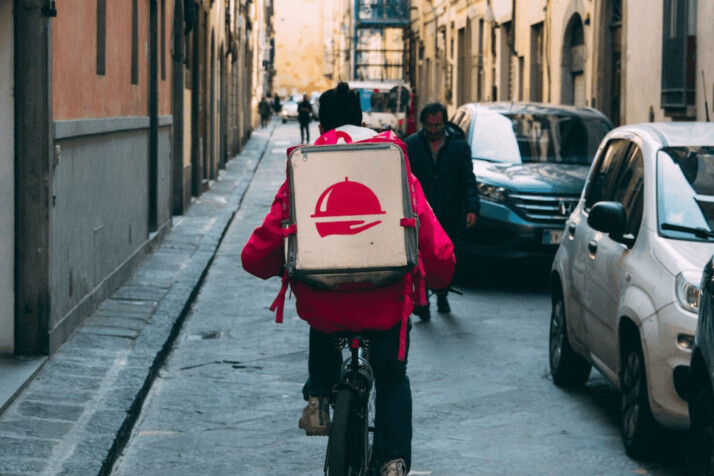 Final Thoughts
Valentine's Day is when people express and display their love to their loved ones, family, and friends. This day comes with the exchange of gift items, from flowers and chocolates to gift cards and love notes.
There are several small business ideas business-minded people could make a profitable income from on Valentine's Day. If you're looking for the perfect business idea, check the list above. You will indeed find one that suits your need!
Explore All
Generate Startup Ideas Articles