Passive income ideas are the same as 2nd income ideas. Generating a passive income may take some time, but it can lead to a prosperous future for you and your family.
Earnings from passive sources can increase your active income during prosperous times. It can also cushion your finances when you lose your job, leave of absence, or increase in purchasing power.
The bottom line is that having a steady stream of passive income will give you peace of mind. This guide explains various passive income ideas, potentials, and drawbacks in detail. Read on!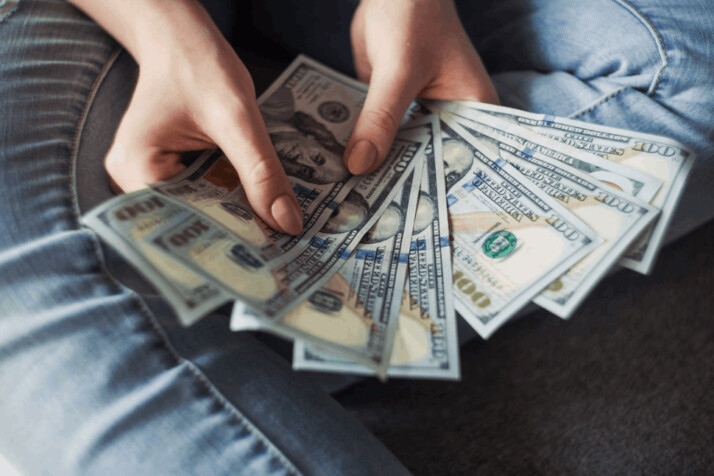 What Is Passive or 2nd Income?
Passive income is income without regard to the amount of time worked and without involvement in everyday operations. It comes from money that is either saved or invested in order to generate revenue without any additional time investment.
Maintaining a steady stream of passive income may need you to update your product or care for your rental property regularly. If you're dedicated, however, it can be a fantastic method to bring in cash while also building up some emergency savings and future stability.
Earnings from a job or a side hustle are "active" income, whereas investments and royalties are "passive" income.
The goal of generating passive income is to have a reliable source of funds that do not need extensive effort on your part. You can generate passive income by investing, but only if the assets you hold produce dividends or interest.
Second Income Ideas That Can Make You Rich
These 2nd income ideas are all about making money while doing nothing. Review these 20 ideas for generating passive income, and get a sense of the requirements for success and potential drawbacks.
1. Make a Lesson
Making an audio or video of selling and then sitting back to collect payments is a common way to generate passive income. Sites like Udemy, SkillShare, and Coursera allow sharing and selling online courses.
Instead, you may use the "freemium model." This is where you attract users with free content, then convert them into paying customers by charging for access to more in-depth material.
This concept might be used by language instructors or investment advisors. Those interested in progressing to the next level may be drawn to you because of the free stuff you provide to them.
A course can provide a substantial income with little effort after the first investment of time. You can't expect to make much money unless it's really good. There's just no place for rubbish in the wild.
If you want to succeed, you need to develop a strong platform and advertise the course. Also note that one product is not a business. Making similar, high-quality products is the key to expanding a product line's market share.
2. Come up With an E-Book
A low-cost book's barriers to entry and Amazon's distribution network make it a great way to reach a broad audience and make a sale. Since they rely on the author's skill, e-books can be brief (between 30 and 50 pages) and inexpensive to produce.
Having in-depth knowledge of something can be pretty obscure and require a unique expertise that few people have but many readers desire. The book may be designed fast on a website, and you can try out several names and prices before committing to one.
The value of an e-book collection grows substantially when additional books are added to it, just as it does while developing a course.
An e-book provides a gateway to your other products and services like audio or video courses, additional e-books, a website, and even higher-priced seminars.
You run the risk of losing readers if your e-book isn't excellent. It also helps to have a mechanism to promote it, such as an existing website, a promotion, media appearances, podcasts, or anything else. Therefore, it is possible to put in a great deal of effort initially with little payoff, particularly at the outset.
Publishing an e-book is excellent. Your business will benefit even more if you are centered on the book or launch other aspects of your business through it.
3. Rent Money
Making a passive income through real estate investment is a viable option. However, a greater effort is usually necessary than anticipated.
There are two things you need to figure out to make passive income from rental properties:
The entire costs and expenses of the property
The financial risks associated with ownership
You need to figure out if your property has a demand. What if a tenant you rent to pays late or causes damage? But what if you can't find a tenant for your home? If these things happen, your passive income could take a serious hit.
Furthermore, economic downturns can also present difficulties. Tenants who were previously paying on time may suddenly stop doing so while you still have bills like your mortgage to pay. If salaries fall, you might not be able to charge as much rent.
Your rental income may fall short of your costs due to the rapid increase in property values and the continued cheap interest on mortgages. You should consider the potential dangers and have a backup plan ready.
4. Contextual Advertising
Affiliate marketing is publishing a link to a third-party product on one's website or social media profile to promote that product.
Perhaps the most well-known affiliate program is Amazon's, but eBay, Awin, and ShareASale are all significant players. Social media sites like Instagram and TikTok have exploded in popularity as places to gain exposure and sell wares.
You may build an email list to get more people to read your blog or check out your other offerings.
The site owner can make money when a visitor uses the link to purchase from the affiliate company. Given that the commission rate could be anything from 3% to 7%, you'll need a lot of visitors to make any significant money. You might make a lot of money if you can attract a larger audience or focus on a lucrative area like software, or finance.
In principle, all it takes to make money through affiliate marketing is to place a link on your website or social media profile. However, if you can't get people to visit your site, click on the link, and make a purchase, you won't make any money.
The danger is that it will take some time to produce content and increase traffic if you're just starting. A large fan base doesn't appear overnight, and it may take some time to determine what people respond to best to attract them.
Despite your best efforts, your audience may move on to the next big thing in influencer marketing, social media, or whatever is trending.
5. Exchange Merchandise in a Retail Establishment
Use online marketplaces such as eBay or Amazon to resell low-priced goods you've sourced from other sources. You'll profit from the gap between buying low and selling high, and you might gain a following from people interested in your transactions.
The pricing discrepancies between what you find and what the ordinary consumer could provide an opportunity. If you know someone who can get you access to sales on rare or hard-to-find items, this strategy may be fruitful. Alternatively, you could discover something of great value that nobody else noticed.
Even though internet sales can occur at any moment, you will still need to work hard to obtain a dependable supplier of merchandise. Additionally, until all your products sell, you will need to invest money in them. You should also be well-versed in the industry so that you don't overpay.
6. Selling Photographs Online
Selling photographs online has the potential to expand your income, if you can sell the same pictures often. You might hire a company like Getty Images, Shutterstock, or Alamy for this purpose.
Upon the platform's approval, you can begin licensing your images for use by anyone who downloads them. The site will then compensate you whenever your image is downloaded.
You'll have to find out who your target market is and what they want by taking pictures that fit that description. Models, landscapes, fictitious scenarios, and other posed or candid photos are all fair game, but newsworthy photos of actual events are also welcome.
If you provide in-demand images, selling or licensing them through a platform can help you scale your income. This means that you could theoretically make thousands, if not hundreds of thousands, of dollars off the same image.
There is a chance that uploading hundreds of photographs to a service like Getty Images would not result in any appreciable revenue. Only a handful of photographs may generate all of your earnings, so you'll need to keep adding photos while you look for those winners.
7. Invest in Property Via Crowdfunding
Crowdfunding platforms are an alternative for those who want to invest in real estate but do not want to deal with daily responsibilities. A professional investing team selects the real estate, and you can choose to invest as much or as little as you like.
Real estate platforms often require a minimum investment of at least ten dollars to tens of thousands of dollars.
Experienced investors vet these private real estate deals and may represent a good opportunity for you to profit.
Some platforms invest in stocks and bonds, respectively. Stocks typically give higher returns for taking on more risk, while bonds usually offer lower returns for taking on less.
To use certain services, you must first prove that you are an "accredited investor." This means that you have a specific level of disposable income or assets. Fundrise, Yieldstreet, and DiversyFund are just a few of the more well-known options.
The downside to crowdfunding is that you are solely responsible for your investments on many crowdfunding platforms. Even if you've had a lot of success in the past, you can't assume that it will continue.
8. Direct Lending Between Individuals
P2P loans occur directly between you and the borrower, without the involvement of a bank or other traditional lending institution. P2P loans are made possible through online lending platforms like Prosper and LendingClub.
As a lender, you stand to profit from interest payments made by borrowers. However, if the loan defaults, you stand to lose everything because it is unsecured.
Two things must be done to reduce this risk:
If you want to spread your risk, spread your money out among several loans. The minimum loan investment on Prosper.com and LendingClub is $25.
Research the borrowers' credit histories to make smart lending decisions.
P2P lending involves some active work. Getting good at the metrics takes time, and you need to do some due diligence on potential borrowers.
When investing in multiple loans, you need to keep track of the money coming in. If you wish to grow your money supply, you should reinvest whatever interest you receive. When the economy weakens, high-yielding personal loans may go bad real quick.
9. Financial Instruments That Provide Dividends
Companies that issue dividend-paying stocks provide their shareholders with periodic dividend payments. Dividends are cash payments made to stockholders from a company's quarterly earnings. Any dividends you get is proportional to the number of shares of stock you own.
Owning dividend-yielding stocks can be one of the most passive techniques of creating money. This is because the income from the stocks is unrelated to any action other than the initial financial investment.
The riskiest element is picking winning stock picks. It's possible, for instance, that a company that pays out a massive dividend each year would go bankrupt. Many inexperienced investors buy stock in a company without first doing their homework.
However, you can invest in dividend-paying stocks without devoting an excessive amount of time to research. Exchange-traded funds, or ETFs, are financial vehicles that contain securities such as equities, commodities, and bonds but trade like stocks.
Also, since ETFs spread your investments out, your portfolio's dividend or share price will not drop as much if a firm cuts its distribution.
However, stocks or ETFs may drop sharply and unexpectedly, especially at times of uncertainty. Some corporations may even eliminate dividends during economic turmoil, while diversified funds may fare better.
10. Make a Mobile Application
The time spent developing an app could represent one such opportunity for long-term gain. Perhaps your app is a game or a tool that facilitates a complex task for mobile users. As soon as your app is available to the public, users will begin downloading it, and you will start to see financial returns.
An app's potential is enormous if its design can attract users. You need to think about how to get people to buy your software. Advertisements within the software are one option, as is charging a small price to users for access.
You may need to add small, incremental changes to your app if it becomes popular or if you receive feedback.
The most significant threat here is that you waste your time on activities that do not produce a positive return. If your investment is small, there is minimal risk. However, the industry is saturated, so apps that stand out must provide exceptional value or experience.
If your app collects user information, you must ensure it complies with local data protection and privacy regulations. The short-lived nature of an app's popularity means you may run out of money sooner than you anticipate.
To Wrap Up
In summary, there are many 2nd income ideas. Success lies in knowing when and how to use passive income to build your wealth.
Explore All
Generate Startup Ideas Articles