Are you interested in small business ideas? See our list of 50 small business ideas that have the potential to make cool money. Our list includes a variety of categories, such as online and physical businesses and newbie-friendly businesses. Let's get started.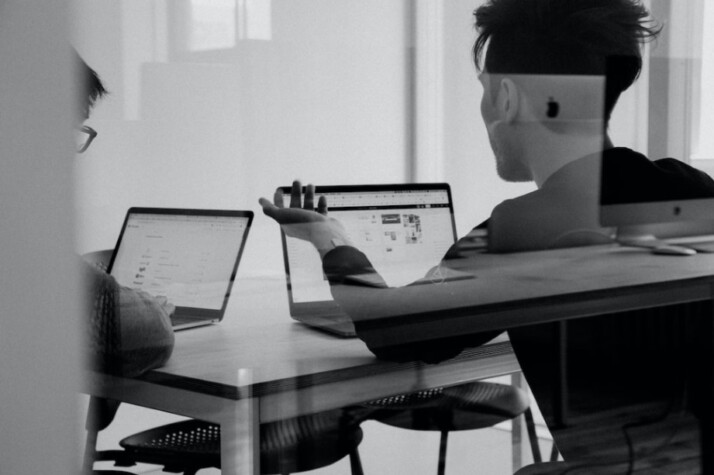 What is a small business?
A small business is an independent, privately owned, for-profit business with fewer than 500 employees. These businesses are usually less than $1 billion in annual revenue.
Other terms for small businesses include individual proprietorship, partnerships, sole proprietorship, and non-profit organizations (501(c)(3) and 501(c)(4) organizations).
50 Small Business Ideas to Start Exploring
Finding a viable company concept for a small enterprise is a personal decision. Although financial stability is essential, it is not enough to propel you forward. It will take some giving and taking until you find the path that best suits you and your life's deepest desires.
Don't be reluctant to ask for assistance at any point, and do your best to enjoy yourself. If you're looking for inspiration for a small business venture, here are 50 small business ideas to consider.
1. Be a Social Media Manager
If you're good at promoting products or services online, you can be a social media manager. Social media managers use their skills to oversee various people's social media profiles. Numerous influencers rely on promoting companies or individuals to earn income.
2. Content Creators
Someone, somewhere, might be willing to pay you to put your writing talents to use. Write as much as possible, whether it's blog posts, magazine pieces, or website material, so that you may show it to your potential clients. Making even a few sample items will help showcase your work and bring in new customers.
3. 3rd Party Convener
There's no easy way to do it, yet many people opt to press out the entire process of moving altogether. Co-operating with a local moving agency that can refer new customers to you is a great way to ensure steady business.
4. Set Up a Clothing Store
Start with a shop if you want to be the master of your fashion universe. Create excitement with eye-catching clothing designs, lively social media presence, and active client participation.
5. Try Cleaning Services
Mess and disorganization are problems that affect a lot of people. This could be a great chance to establish routines and systems that will ensure the smooth operation of your business. Invest in a wide variety of cleaning tools and equipment.
6. Professional Organizer
You may be thinking about becoming an event organizer and considering specializing in a certain type of event (say, weddings or corporate events). If you're good at planning huge events, organized, and detail-oriented, consider teaching others.
7. Video Creator
People who make movies, audio recordings, or podcasts know the value of outstanding vocal skills. Providing intros and outros for podcasts, narrating audiobooks, and doing voice-overs for other media are all part of video creation.
8. Vlogging and Editing Skills
Making films could be a great side business if you always have a camera on you. Due to the rise of internet video and social media, videography and editing abilities are in demand.
Internet courses and tutorials on video editing tools like Adobe are accessible to anyone, independent of video skills. With internet video's expanding popularity, you may start a profitable business from home with little to no cost.
9. Data Entry Clerks
Data entry clerks are in high demand since many businesses need help feeding information into their databases and accounting software. This could be your best business if you're fast and accurate at typing.
Even though we all love food and enjoy eating, few of us make delicious homemade meals. Promote your services to neighboring families and businesses. You can save on start-up costs by cooking in bulk for a group launch event.
11. Online Clothing Stores
In the modern era, selling something online is more convenient than ever. Instead of renting a location, securing bank financing, and hiring personnel, consider launching an internet store.
One of the most promising locally based private business ideas is opening an online store. Unlike a physical store, it is available 24/7, which greatly increases your purchasing capacity.
12. Makeup Artist
Most people prefer to have a professional apply their makeup because they may not have access to the proper tools or the expertise. This may be for a special occasion, such as a picture or video session. Having the ability to create a variety of styles helps increase your clientele.
13. Real Estate Business
If real estate is your passion, your land business can be used to help a wide variety of clients. You may start your own real estate business and help clients find the ideal office, home, or loft. You may become a landowner or property manager by buying property, renting it out, maintaining it, and being available to tenants. People will need homes, and businesses will need offices, and you can be the company that helps make that happen.
14. Consultant
Thoughtfully explore establishing yourself as an authority on a topic in which you have extensive experience or knowledge. You're an expert at rehearses, SEO, or leading sales teams to six-figure outcomes. Showcase your skill set, promote yourself as a go-to resource for your field, and ask for market-rate compensation.
15. Dog Walker or Trainer
Starting a dog walking, grooming, or training business requires a license and the safety of your canine clients. You can test the waters by hiring a third party to take your pets on a walk.
16. Interior Decorations
It's much the same with interior design. Manypeople can afford to buy the furniture and home decor items they need to fill their spaces. But, only a select few have the requisite knowledge to get started. While time and money are required to compile a portfolio, showcasing your work online can generate an unimaginably large number of leads.
17. Food Business
If the schedule demands of a personal chef job are too much to bear, you may want to go into catering instead. Identify which tasks are most important, prioritize them, schedule fewer but larger blocks of time for them, and practice effective time management.
18. Editor, Sound, or Video
Companies increasingly use audio and video materials to communicate with their target audiences. However, the hitch is that many lack the means to invest in producing good videos or the skills necessary to create it. Whether audio or video, editors get widespread acclaim for their ability to please audiences with compelling work.
19. A Storage Facility
A self-storage business can be lucrative, especially near a city where lofts are more scarce and people have more belongings than space to store. Self-storage is an industry that necessitates initial investment and land, but once established, it's pretty simple to maintain.
20. Mobile Car Customization Services
The difficulty stems from the fact that attention was not paid to the finer points. Mobile car customization services are convenient for busy people who don't have time to take their vehicle to the car wash. With this company, all customers have to do is pay, and then assistance will be on the way. You should be versatile, mobile, and well-equipped to expand your company to other locations.
21. Coffee Shop Owner
Find a positive outlet for your need for coffee. Opening a store or buying an existing one decreases risk, but requires a larger initial investment. More labor and preparation are involved when opening a store from scratch, but the payoff is more significant in the long run.
22. A Translation Company
If you use an unusual regional dialect. Launch a translation company! It's worth considering developing specialized knowledge in one translation area, such as medical or financial translation, to meet growing demand.
23. Freelance Programmer
Quality web development has recently become popular for various uses, from creating sites for other private enterprises to providing specialized assistance for specific activities. You'll need advanced technical knowledge to succeed as a web designer. Condense your knowledge and skills so that customers who lack your experience may understand the goals you'll help them achieve.
To back this up, try out your messages to friends and family who aren't exceptionally knowledgeable about your field of expertise. Getting your message through to people unfamiliar with your area will be successful if they can grasp what it is you do.
24. Bed and Breakfast Hotel
Another endeavor that will necessitate research into the appropriate licensing from your state. It is well worth it if it means seeing your goals come true. Consider the tourists likely to visit your area, and tailor your services to meet their interests.
25. Blog Owner
If you have a strong interest in a certain topic, you can be sure that there is a community who share that passion. Blogs can generate revenue through advertising and affiliate commissions by fostering interaction among readers.
26. PR Agency
A PR office may be the appropriate business for you if you have advertising experience or a large business network. Like some B2B models, private companies frequently recruit outside PR agencies to help with their public image and presence. This includes business marketing, events, official statements, etc.
Assuming you have an organization of contacts in a particular industry, your services will be much more appealing to organizations in that industry. Besides, you can undoubtedly begin your own PR business without a lot of introductory time or venture. As you progess, you can welcome representatives or lease office space.
27. Accounting and Book Keeping Services
If you're a CPA or business bookkeeping programming nerd, your less math-friendly classmates may use your help. Accountants handle invoices, payroll, cost reports, and more.
With a CPA license, you can help entrepreneurs record charges, prepare asset reports and other bookkeeping archives, and make professional customer proposals. If you can start a bookkeeping or accounting business, this is a great independent business concept.
28. Florist Shop
Flowers are one of those presents that are generally welcome regardless of whether for birthday celebrations, graduations, commemorations, or some other occasion. By starting your own flower vendor business, you may satisfy the gift-giving needs in your neighborhood with wonderful, exquisite arrangements.
29. Coaching services
If you have the energy to assist individuals with reaching their potential, turning into a holistic mentor may be your perfect independent company idea. As a holistic mentor, you'll help clients identify areas of their lives they want to alter and take steps to achieve their goals.
Although you don't require an affirmation to turn into a holistic mentor, getting guaranteed can help you as you begin searching for customers. You'll be en route to an effective business whenever you've showcased your services, and your customers can bear witness to your abilities.
30. Freelance Graphic Designer
Set your hours, pick tasks, and construct a portfolio and business you're pleased with. From web design to blog illustrations and more, many organizations search for experienced graphic designers for help on various products.
Furthermore, the tools to kick this business off are insignificant. With only a few helpful editing software, you could be working this profitable business out of your home in weeks. You, in all actuality, do have to track down customers, yet, try networking with small businesses. Everybody could utilize an all-around planned site, online materials, email campaigns, and physical print work.
31. Daycare Owner
There is a continuing uptick in interest in childcare centers. Despite the widespread availability of babysitters and other caregivers, quality child care is still hard.
To meet the demand in your area, you should start your own. Verify that you comply with the local, regional, state, and federal regulations regarding drafting, licensing, protection, and review.
32. An organic shop
The extra expense of using all-natural ingredients is well worth it. You can learn how to produce many things without using artificial ingredients, synthetic materials, or potentially harmful chemicals. You can design and create various products with unique scents, including candles, soaps, shampoos, and lotions.
33. Photography
Initially, you should try aiming for photos of your loved ones. Gather testimonials and feedback as you compile your portfolio. Make a Facebook page where you can tag consumers and interact to expand your photography business through word of mouth.
If you upload a video and tag your clients, they'll be able to see it in their news feeds. You can also ask them to like and share posts from your company's Facebook page.
34. Arts and Craft
Making art by hand is a unique and enjoyable way to launch a personal business. There's a market for anything you can manufacture, be it jewelry, clothing, or even hair accessories. Reach your target market with imaginative online advertising, and optimize your site for search engines using keywords that describe the products you offer.
35. Treats Shop
Anyone with reliability can launch this self-sufficient business. A treats' seller can bring fresh soil products to the area. This may be challenging to come by if you reside in a more rural area and sell the most popular goodies.
36. Tax services
Consider starting a business providing tax advice if you are a certified public accountant or another type of expert. Keeping tax records is one of the trickiest components of running a business, thus business owners will be keen to hire you.
Many businesses need a tax counsel throughout the year, so your abilities will be in demand around tax time.
37. Tutorial Services
A willing audience member always needs advice on your area of expertise. Spread the word and attract new customers by promoting your business through local institutions of higher learning, community events, and online forums.
38. Carpentry Business
Start your own bespoke carpentry business if you have an eye for design. Start by devoting some time on the weekends, and as your business grows, you may dedicate more time until it becomes your full-time job.
39. Professional Laundry Services
Opening a cleaning service could be a side business if you're a laundry expert and can meet demand in your community.
A retail front, start up funds, and supplies are necessary to open a laundry. With the right word of mouth and advertising, you may quickly become the area's go-to support.
40. Relationship Expert
Typically, the services of a dating guru do not come cheap. They offer a level of customization that a website like Bumble doesn't. Relationship experts aid users in creating engaging profiles, and connect them with potential matches outside the usual internet channels.
41. Business Planning Service
You've probably developed a few plans if you're an entrepreneur who has run more than one company. Although creating a business plan is an essential first step, it is not often taken.
Offering a business planning service is one of the most exciting opportunities for self-motivated people ready to strike out independently.
42. Website Creation
Although even the most basic website is essential for the success of any business, many entrepreneurs have no idea how to create one. Therefore, if you're a computer genius, the doors to making your websites are wide open to you.
You can make enough money as a vacation host if you have used home-sharing services like Airbnb or VRBO. Think about becoming a host with a service like Airbnb. After all that theoretical work, you'll need a workable plan to launch your new solo enterprise.
44. Carpooler
Even if the popularity of ridesharing apps like Uber means this business idea isn't necessarily local, it's hotter than ever. When you work as a rideshare driver, you set your schedule and use your car and phone.
If you're not nervous behind the wheel, this could be a quick and easy way to make money on the side or full-time. In addition, if you reside in a little area with minimal competition, you'll be everyone's go-to ride.
45. Dietitian
If you have a health and food background and enjoy counseling others, nutrition might be rewarding. However, before beginning to endorse any products, you should investigate the necessary licensing.
46. Mobile App Developer
It's not easy to make and release an app, but there have never been more tools accessible to help you get started. If you're interested in app development for Android or iOS, know that both platforms have sizable markets for games and other applications.
Since so many businesses require applications, developing them is a great action plan. However, you might also develop apps for your clientele.
47. An Online Store
Do you create, gather, or display anything of interest? You may turn your passion into a full-time job by opening an online shop. An online store can help you realize your dreams of opening a gallery to showcase your work or simply selling the things you've made.
48. Food Truck Company
If you've dreamed of opening a café, a food truck is a great way to test out your concept on the go. Before investing in a real location, this is a great method to learn about food and café permits in your state. See what customers like, and build a client base.
49. Local Tourist Guide
If you are passionate about the local history of your town, city, or state, you might want to think about writing a local guide. You can set yourself apart by advertising tours focusing on one facet of the local attractions.
50. Virtual Assistant Services
Again, if you're organized and detail-oriented, a career as an assistant can appeal to you. Avoid spending the whole day tethered to a single workplace or contact. As a remote worker, you can choose your hours and be more flexible in your work schedule.
With these 50 small businesses you can decide to focus on one or two be successful!
Final Thoughts
We hope these 50 small business ideas inspire you! From these 50, there are endless opportunities for you to start your own business. From small businesses to big business, the possibilities are endless.
Explore All
Generate Startup Ideas Articles