The best freelance business ideas offer the freedom to work in a manner that best fits your personality and time.
Freelance job ideas that can help you earn a living are a product of experience and required knowledge. There are various ways to get extra money or establish a freelancing business with flexible hours.
Remember, there are always risks involved in a business, so you must appraise the market and pursue a freelance idea with potential. Let's examine what a freelance business entails and the best freelance business ideas to earn a living.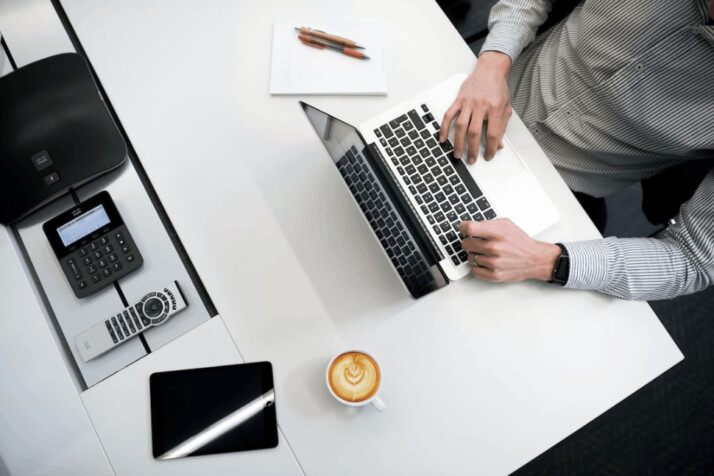 What Is a Freelance Business?
A freelance business is one in which a professional (freelancer) works independently and is personally responsible for paying business expenses.
Freelancers have the advantage of being their bosses. While pursuing freedom and independence, freelancers face the challenge of securing the financial resources necessary to support their work.
Best Freelance Business Ideas
Think about how much of your current work you could be doing from a home office or coffee shop? Many people work from a coffee shop everyday as freelancers.
Here are some of the best freelance business ideas for someone looking to start a freelance business from home.
1. Stock Images
Trying to find ways to monetize your photographic skills? Selling stock photos is a terrific way for many photographers to monetize their work. You can submit your pictures to any popular stock imagery websites. Two of the most well-known sites are Getty Images and Shutterstock.
2. Content Creation
Suppose you are a self-motivated, detail-oriented individual and want to work from home to help businesses create content, it is a perfect business idea. Content creation is a great way to make money creating content for clients.
There are so many possibilities! Blogs, web design and copy writing, content recipe creation, content creation for videos and graphics, and much more.
Start with a blog to understand what type of content you want to create, and then find clients that need it. You can also create a website where you can sell content.
3. Blogging
Blogging has become a lucrative online job and, so many individuals are starting their own. Should you bother with blogging? To put it briefly, blogging will still be useful decades down the line. The key is to find a niche that is in high demand.
4. Social Media Marketing
If you have a creative side and an appreciation for compelling multimedia content, you could be a freelance social media marketer.
As an independent consultant, you can advise businesses on leveraging social media channels like Facebook, Twitter, Snapchat, Instagram, and others to achieve their objectives.
5. YouTube Video Production
It's no longer just multi platinum singers and mega influencers who can make money on YouTube. Everyday people can make a living off YouTube if they put in the time and effort to generate high-quality videos for their channels.
When you turn on monetization in your YouTube account settings, you can begin earning money from your videos. There, you can choose to either become a member of the YouTube Partners Program or have your films featured on YouTube Premium.
6. Online Educational Courses
Video conferencing has made it possible to educate anywhere, at any time. Offering your services to individuals all over the world is a great way to put your skills and interests to use.
Teachable and similar online course platforms provide the resources you need to concentrate on what really matters: creating a high-quality course for your students.
7. Graphic Design
Online graphic designers have high demand. Logos, infographics, memes, and blog post cover images, among other visual assets, are in constant demand.
Employers and clients want graphic designers with in-demand abilities. These include excellent drawing abilities, a solid understanding in graphic design theory, fluency with design software, and in-depth familiarity with industry best practices.
8. Copywriting
In the business world, copywriters are responsible for producing content for advertising and marketing purposes. Advertising copy can be utilized in every medium, from web pages and billboards to email and newsletters.
As a freelance copywriter, you might develop clever slogans for print ads or write an original blog post optimized for the web. Freelance copywriters can work directly with clients or through middlemen like agencies or online work exchanges.
9. Building a Website
Freelancing as a web developer is straightforward if the basics are understood. You educate yourself in a technical area, such as JavaScript or PHP, and then seek clients willing to pay you for your time.
Making a living as a freelancer is challenging because of the need to work independently. Hundreds of developers charge around $20/hour on sites like Fiverr. Top-tier freelancers on sites like Gun.io can charge well over $100/hour.
10. Construction of Video Games
Google trends indicate that the video game market has been expanding for several years. It's good news for anybody interested in careers such as video game artists, programmers, animators, or modelers.
Those hoping to make a living in the gaming industry have a lot to look forward to during the next five years.
Final Thoughts
If you're looking to start a business or make more income in your current position, freelancing can be the perfect option.
It's important to understand, though, that there is some work to do before you jump into the freelancing world. You should investigate the industry, learn how freelancers work, and create your business plan.
We hope this list of the most popular freelance business ideas has helped you see how there's something for everyone.
Explore All
Generate Startup Ideas Articles