Time and again, finance experts talk about the lucrative real estate industry and urge people to invest in properties. They often fail to mention that the construction industry is just as lucrative, given that it's closely related to real estate. If you're planning to join the sector, you're going to want to look through these building material business ideas.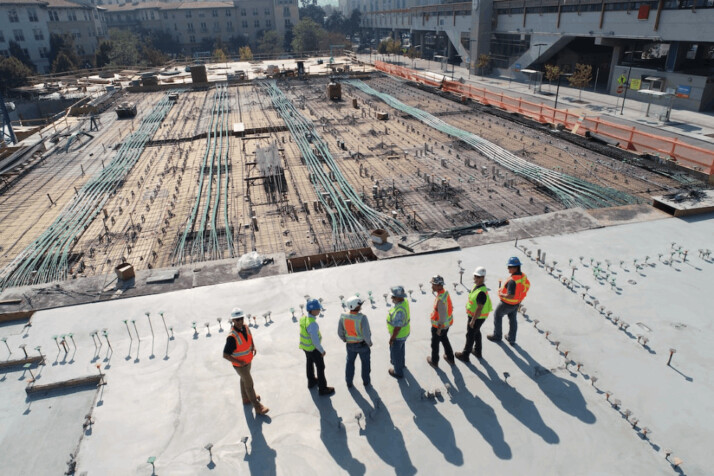 This guide will help you get a feel for the industry and provide you with valuable insight into the opportunities that await you.
What is a Building Material Business?
A building material business is one that manufactures, sells, installs, and maintains certain building products and services for residential and commercial purposes. These businesses often involve the construction of a single home or a large-scale multifamily complex.
A variety of materials can be of interest to this category of business, including lumber, drywall, and windows. A building material business is favored by many contractors because its scope is far-reaching. It allows for a diverse business that serves a diverse audience.
Is it Profitable?
Building material businesses enjoy high levels of profit for two main reasons. The first is the stable demand for housing. Despite the declining state of the real estate industry, people still buy and build houses. People who own houses can also become clients. Many homeowners take on home renovation projects, and they often spend huge amounts of money on them.
The second source of profit is the cost of raw materials. These businesses thrive because of the high demand for many of the materials they buy. If you're able to find manufacturers that sell materials at competitive prices, your profit margins are bound to increase.
Simply put, the building materials industry is very profitable as long as you're able to establish an efficient and cost-effective supply chain. This is key whether you sell, install, or manufacture building materials.
Tips for Running a Building Materials Business
Starting any business can be challenging. It's why guides like this are important. They contain information that can help ease or even expedite the process. Here are some helpful tips you can use.
Communicate with customers regularly
Find out what customers need
Optimize your business website
Provide digital processes for customers
Invest in video marketing
Provide social proof
Provide helpful information
All these tips count toward providing your customers with a pleasant, personalized experience. They all focus on identifying gaps to fill and providing solutions. These tips will help your company stand out from your competitors and encourage customer loyalty.
Growing any business takes a lot of work, but in the building materials sector, nothing is more valuable than loyal customers. This is especially true when you consider the costs of home building and home renovation projects. There's a lot of money at stake, and trust is as much a currency as money is.
If you're looking to break into the construction industry, you'll need a compelling business idea to generate buzz for your business. The following section will give you a list of ideas you can draw inspiration from.
Lucrative Building Material Business Ideas
Jacuzzi Sales
Aluminum Door and Window Making
Bathtub Resurfacing
Floor Installation
Cabinet Modeling and Replacement
Chimney Sales and Repair
Mirror Installation
Painting Services
Roof Installation
Waterproofing Services
Solar Panel Installation
Tile Installation
Building Tool Retail
Cement Production and Sales
Awning Manufacturing
Basement Remodeling
Carpentry
Carpet Installation and Repair
Custom Countertop Installation
Drywall Installation and Repair
Glass Block Installation
Fireplace Installation
Sandblasting Services
The Bottom Line
The construction industry holds a lot of opportunities for those who know where to look. Your business idea will influence the growth potential of your business.
As with all businesses, choose an idea that fills an urgent and steady demand and try to expand from there. We hope you find entrepreneurial success through our simple guide.
Explore All
Generate Startup Ideas Articles