Everyone loves a well-furnished, and perfectly decorated home, but not everybody has the skills and talent to turn a room into a masterpiece. Serving this need, the home decoration business is ideal for anyone skilled and passionate in decor and looking to earn cash. If you're looking for business decorating ideas, keep reading; you'll find some unique ideas you could pursue.
The demand for home decoration is increasing daily, as there's a need for more lavish home furnishings, ornaments, wall coverings, and other decorations.
The decoration business is highly saturated, with a lot of competition. To succeed in this saturated market, you'd need to narrow your offerings and build a core competency in a specialized area.
This guide lists some of the best home decoration businesses to help you navigate this market successfully.
Top 7 Business Decorating Ideas
The home decoration business offers a lot of benefits, from personal satisfaction and flexibility of working your hours to earning a profitable living.
You'll find the business highly rewarding if you are passionate about decorating spaces. Here are the most profitable home decoration business ideas you could invest in and make a fortune from.
1. Child's Nursery Decor
Families expecting a new addition require the services of home decorators to prepare the perfect nursery for their baby. You can offer services to parents who want a glamorous nursery with beautiful designs and decor.
You may work with these parents to bring their child's dream nursery to life. You'll need to set up the toys, wardrobe, and cot and include other items that appeal to children. You'll also need to paint the room and choose curtains.
You may also decorate a baby shower for expectant or new families. A nursery designer can also offer services to schools that want to set up crèches, nursery classes, and children's playgrounds.
The best thing about this business is that it is enjoyable. You are likely to receive good detailed feedback and recommendations from clients.
2. Furniture Re-Upholsterer
This business involves removing old and outdated furniture and restoring it to its original beauty. You may repaint the furniture or give them a new design. Furniture re-upholsterer involves springing, padding, replacing webbing, and covering with fabric and leather.
It can be done to office chairs, car seats, hospital clinic beds, and other items covered with fabric and leather. This business is highly profitable. You can offer your services to hotels, offices, catering outlets, churches, and others.
3. Design Throw Pillows
A lot of families like to decorate their couches and beds with throw pillows as they add to the beauty of a room. These throw pillows are made to match the walls, rubs, or curtains; they provide people with neck, back, and head support.
You can venture into the business of making different designs of throw pillows. You'll make them from cotton, textiles, linen, suede, silk, and leather.
4. Sales Of Fashionable Design Items
Another excellent home decoration business idea is selling items that add colors and style to a home. Sales of decorative materials like rugs, flowers, paintings, and even candles can earn you a fortune.
Families buy these items because they make the home more appealing and beautiful. Instead of selling every decorative item, you may focus on just one of them, making a name for yourself.
You may purchase these items from the manufacturer and resell them or produce them yourself if you have the skills.
5. House Painting
House painting is a common home decoration business. Almost every house requires painting after building, and others are even repainted after a few years.
Painting improves the overall look and appearance of the home. If you're skilled in painting, this business idea may be perfect. House painters may suggest colors or use their clients' most preferred colors to create a magical look.
6. E-decorating Service
Many people find it challenging to decide on decorations, furniture and accessories for the home. Online e-decoration services help customers narrow down their options. E-design services offer a design board including a color scheme, paint selections, floor plan, and details for accessory placement.
Online e-designs sites put items in image forms with price lists and store addresses where one can purchase them. This business could be perfect for you if you're knowledgeable about interior design and have some experience with styling and painting.
7. Home Accessories Decorator
Home accessories decoration refers to customizing a house to have a new appearance. It includes furnishing design services and adding finishing touches to furnishings, fabrics, window dressing, and others.
If you have the talent for turning a house into a home, this business idea is for you.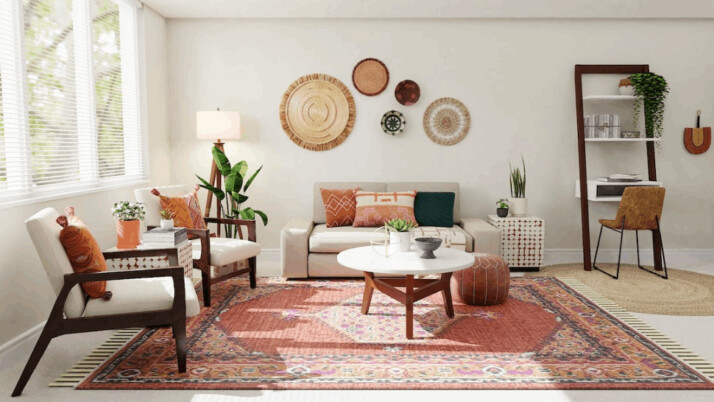 Wrapping Up
This guide has listed several business decorating ideas. Now, it's left for you to choose the one that best suits you and get started! Most home decorating businesses require low start-up costs but yield high comparative profits. You will succeed as a home decorator with hard work, dedication, and perseverance!
Explore All
Generate Startup Ideas Articles