Are you interested in starting a business as a civil engineer? If so, you can find a carefully curated list of original small business ideas for civil engineers for quick access.
Civil engineers are responsible for developing, designing, constructing, supervising, operating, constructing and maintaining public and private infrastructure projects and systems. Roads, structures, airports, tunnels, dams, bridges, and water supply and sewage treatment systems are all included on the list of the industry.
Many civil engineers are involved in planning, designing, building, conducting research, and teaching. Although state-by-state licensing requirements differ, civil engineers typically need a license if they offer their services directly to the public. You must therefore review your state's regulations.
Here are the best business ideas for civil engineers licensed by the state!
Why You Should Become a Civil Engineer?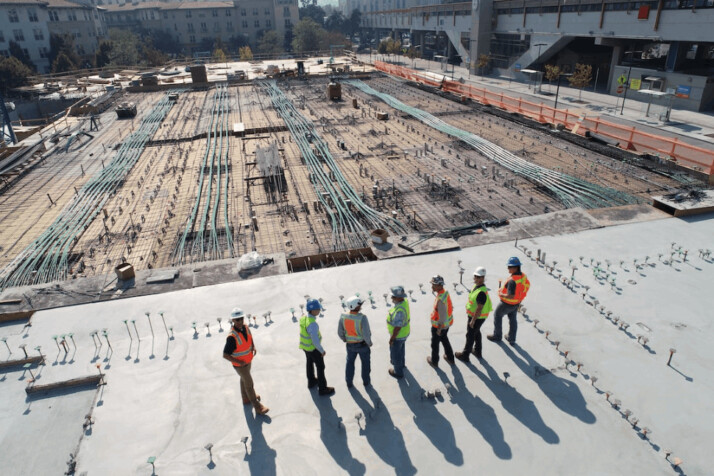 Civil engineering involves creating, designing, building, maintaining, and operating infrastructure while safeguarding public health and the environment.
According to data from the Bureau of Labor Statistics, the civil engineering sector will grow by 2% between 2019 and 2029. This makes it a significant industry in the United States. A large portion of the nation's infrastructure, including roads, bridges, buildings, and public transportation systems, is constructed and maintained by civil engineers.
Because of the significance of civil engineering, there are opportunities for ambitious engineers who want to launch small businesses in the sector.
There will be a growing need for civil engineering services and companies to help with these projects for many years. Good civil engineers are positioned to play an essential role in that growth, depending on where you work.
Top Business Ideas for Civil Engineers!
Manufacture Roofing Materials
An excellent business idea for a civil engineer is this one. Without a roof, a construction building is considered incomplete, indicating that this industry is very profitable. Although this business requires some capital, you could quickly turn a significant profit if you have the capacity.
Get Into Construction
This is one of the most popular business ideas to start for civil engineers. To get started, you can complete your construction company's registration. Having the ability to produce quality work isn't enough. You also need exceptional networking skills with people who can give you fantastic construction projects is essential for success in this industry.
Starting a construction company can be a fantastic business endeavor if you have the necessary expertise.
You can get into building homes or commercial buildings, depending on the market in your area. In fact, you can get into any type of building that serves as a business idea. It's also possible to stay in management solely and act as a consultant instead of going to the field.
Manufacture and Supply Cement for Those Who Require It
Here is another business idea. Civil engineer can also try their hand at this line of work. Selling the cement would not be too difficult, even though starting this business might require some capital, especially if your prices are very competitive. Furthermore, you can collaborate with other civil engineers and sell to them whenever they have projects to complete.
You have a good chance of making a lot of money in this business because of its high profitability. Particularly in areas where buildings are just starting to go up.
Use your expertise in civil engineering in a way that will provide employment outside government contracts. This is very easy to do, and will net you a great amount of money!
Cleaning Construction as a Business Idea
Cleaning construction sites before and after work is another fantastic and highly lucrative business a civil engineer can operate. Before starting work, the majority of construction companies always clean the site. Additionally, this is completed following construction. Since new constructions are ongoing constantly, this business is very profitable.
People like this business idea because it is a different aspect of construction. It also takes a lot less time than construction to complete and requires a lot less equipment.
Another thing to consider is the cost to launch this business, which is a lot lower than a regular construction business. All in all, it is an entrepreneur's dream job!
Conclusion
This list is not intended to highlight a specific business idea but to describe things civil engineering majors are good at. Not only that, but it also has the potential to fit into a number of commercial opportunities.
To make the transition easier, civil engineers must be well-rounded when searching for their first or next position. And if civil engineers are considering whether a business idea suits them well, then this list could help them make the right decisions.
Explore All
Generate Startup Ideas Articles