When the economy is down, are you considering starting a business? Even though other people might think you're crazy, a downturn in the economy can be a fantastic time to launch a business.
Get familiar with the characteristics of companies that survive economic downturns. Always run with purpose, vision, and excellent leadership. The best businesses thrive in challenging economic times.
What suggestions do you have for business opportunities that can weather a recession? In today's guide, we'll look at some excellent business ideas for recession — so stay tuned for more!
Why Start a Business During Recession?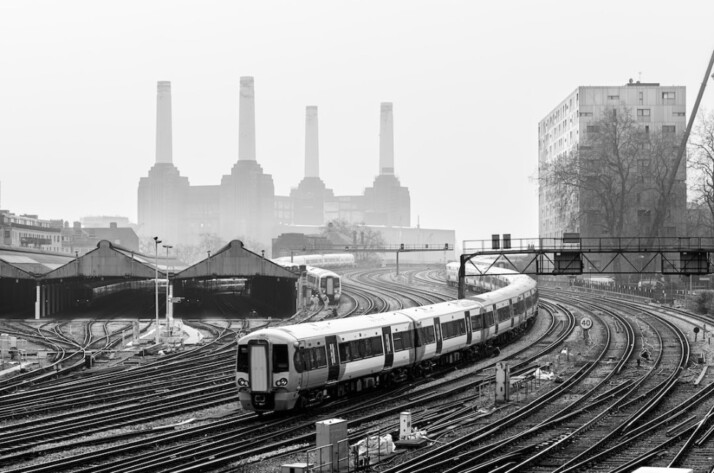 There are great bargains in almost every category, from land and equipment to commercial office space, staff, and labor. As asset prices have fallen, there has never been a better time to invest in real estate, financial markets, or even heavy machinery and construction. Some individuals have been waiting for years to find value in these markets, and the time has finally come.
It's crucial to remember not to invest your entire life's savings when starting a business during a recession. Depending on your location, you can look for state-based and other funding programs to help you get started, along with advice on conducting investor research and writing a business plan. By choosing the independent path, you can participate in various training programs and receive ongoing assistance from start-up organizations.
Many people will use this chance to work for themselves in the weak economy. The economic downturn will prevent many businesses from launching because there are fewer funding opportunities. Interestingly, franchised businesses have good relationships with banks and are less risky, so if you were to think about opening a franchise, you would still be in a great position to get funding.
Prices typically decline in a down economy, so many companies will attempt to stay competitive by providing better deals. You can find many necessities at lower costs because vendors will be trying to move their inventory as quickly as possible. Examples include furniture and office rental space. For the same reason, you will be better positioned to negotiate advantageous agreements.
There are more qualified people looking for work because layoffs by businesses are more common during a recession. It will be advantageous as your business develops and your team grows.
The Best Business Ideas for Recession Right Now!
Now, before we start listing our picks for business ideas on a recession, we must dispel a myth. Sometimes people claim that there are recession-proof jobs. This is simply not true, because a recession can have many causes and there isn't a job that is recession-proof to everything.
For example, the COVID-19 crisis caused a recession for many sectors, such as hospitality and tourism. But it didn't affect IT-sector jobs, for example. This doesn't mean that IT jobs are recession-proof. In stock market crash, for example, IT jobs are affected disproportionately. So no, there are no recession-proof job opportunities. Every recession needs its own new explanation, as they don't come from nowhere.
Offer Your Professional Services for Money as a Freelancer
Here's one of the excellent business ideas for recession for additional income: become a freelancer!
There are numerous platforms available that aim to link competent freelancers with clients in need of help. Your abilities could be in anything that requires a computer and an internet connection, such as writing or web design.
Even though it might not give you enough money to cover your bills immediately, a bad economy is an excellent time to start providing these services because many web-based companies will pay for them.
There is no reason why you can't turn your online freelancing into a business and earn a respectable living from it. It also scales well if you could keep your job throughout the recession because it can be done from home and has flexible hours.
Once you've acquired a few customers, you can effectively expand your customer base and grow your business by utilizing your expertise and referrals to expand your portfolio.
Another advantage of being a freelancer is that we spend a lot of time at home. So you don't have to allocate a special time for it and go to an office. You can spend that time doing the demands of your clients at the comfort of your own home — brilliant!
Be a Bounty Hunter — Collect People's Debts as a Service!
Here's a quintessentially American industry — bounty hunting business! Well, it's not exactly bounty hunting but its close enough. This is one of the most unique business ideas for recession!
Unfortunately, a bad economy means that many people won't be able to make payments on items they had borrowed money to buy when the economy is doing better. As a result, opening a debt collection agency will give you the chance to be hired by businesses to reclaim goods that customers have defaulted on or to collect unpaid balances.
It is an essential service that will continue to be in high demand in a downturn. The original debtor will typically have given up on getting the total amount of money back once something is turned over to a debt collection agency. However, you will still stand to make between 25% and 50% of whatever is paid.
Remember that since the people you'll be working with are probably going through some tough times, this business will require you, to some extent, to put your emotions aside. But this is unquestionably one of them if you're looking for a business concept that will succeed during a downturn.
Start a Electronic Repair Service Business
People are too reliant on their smartphones, tablets, and other electronics, so they are unlikely to give them up entirely in the event of a bad economy. But when a refurbished model can perfectly meet their needs, people are probably less willing to spend hundreds or thousands of dollars on an expensive, brand-new replacement.
Similarly, people might be more eager to sell a defective item if they stand to profit financially. Both scenarios are not implausible in prosperous economic times and will undoubtedly occur more frequently in a recession.
Both of these needs are well served by the device refurbishment industry. This type of business is adaptable because it can be operated with little to no overhead costs online and in one's neighborhood. In order to get things "certified refurbished," you will need to have some experience repairing broken equipment. However, it represents a solid idea for a businessperson looking to launch a venture amid a downturn in the economy.
Like refurbishment, people concerned about the economy's state are more likely to have their devices repaired than buy new ones. You could launch an electronic repair business that fixes people's gadgets for money. Repair services provide customers with the opportunity to save money, which is crucial in tough economic times.
However, you don't have to limit your repair business to consumer electronics; you could quickly launch a business specializing in fixing people's cars, appliances, and other mechanical possessions.
The idea behind repair services is to help customers get more value by fixing something for less money than it would cost to buy a new model outright. This is a great business model for consumers looking for ways to cut costs and stretch their money further.
Serve People Alcohol — Start a Bar or Deliver Liquor!
Another one of the fine business ideas for recession. Some people find alcohol an addictive beverage, while others use it as a social tool. The truth is that neither quitting an addiction nor quitting a social habit is simple for most people.
Selling alcohol is another "guilty pleasure" business that frequently makes money during economic downturns. Alcohol is often used as a coping mechanism by people when larger purchases, such as electronics, trips, and new cars, are out of their price range. Although it is not a good habit, it is one of the top industries that perform well during a downturn.
Liquor continues to be in high demand as a result. Businesses that offer alcohol delivery services can profit from this demand and withstand economic downturns.
Get Into Fast Food Business
This is one of the best business ideas for recession. Why? Well, at the end of the day, everyone's gotta eat. In recessions, fast food (or rather, cheap food) thrive.
You don't need to open a huge store. Even a small food stand in a central location will make people want to get food. The people on the street especially increase because they might be looking for jobs, or just wandering around aimlessly.
When people want to cut their spending, they first do so through food products.
Since food and drink are necessities, this business concept is exceptionally resilient to economic downturns. Due to people's increased attention to spending during a recession, luxury goods and some services have started to decline.
But they still need to eat, and inexpensive, fast food is more cost- and recession-resistant than fine dining establishments. Even though we'd like to believe otherwise, some Americans' diets always include fast food.
Look no further than owning a fast food franchise if you're looking for a business that will succeed both during a recession and after the economy recovers. People still need the necessities, and since a more significant portion of their income goes to these services, it's a lucrative sector for aspiring business owners.
Although there are drawbacks to the food industry, the popularity of fast food is probably here to stay.
Conclusion
Although the market is experiencing turmoil, it is perfect for starting businesses now. The market size is large enough for many businesses to find a home. Additionally, being in business during recession also means that you are immune to job losses and economic cycles. It also allows you to provide services previously not accessible to many people, such as providing delivery services, bar services, and more.
It's great for soon-to-be small business owners, because normally everything would be very expensive. However, changes in the economy create an excellent situation to start your small business. Rents are cheaper (because landlords just want anyone for their property) and hiring employees are cheaper. Also, take into account that the central banks will slash the rates to revitalize the poor economy. All in all, it might be the change entrepreneurs were looking for!
Explore All
Generate Startup Ideas Articles