The business ideas in farming are endless. Agriculture is one of the most traditional, common, and profitable businesses. It entails cultivating crops, plants, and animals.
Though farming is a traditional process, there are new and modern ways of doing parts of farming in recent times. Farming now has many areas one can specialize in and reap great benefits and profits.
This article will discuss some of the best and latest farming business ideas. Let's get started!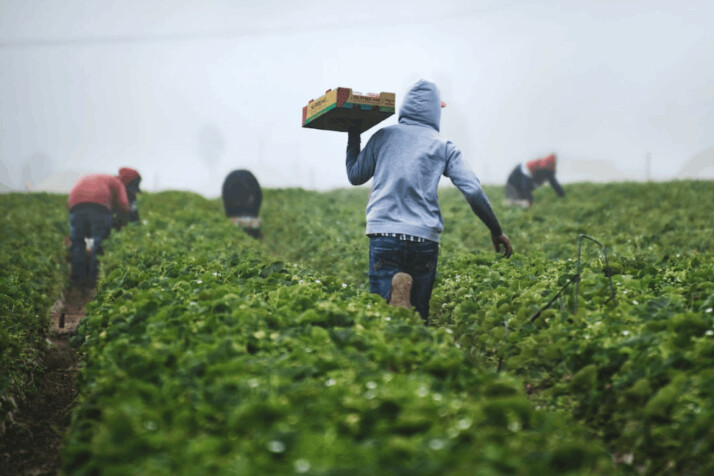 Profitable Business Ideas in Farming
With the advent of internet marketing, numerous profitable farming-related businesses have become popular due to their enhanced reach. Below is a list of the top small-scale agricultural ventures that we recommend.
1. Produce Farm Agriculture
Agriculture can be a lucrative business venture if you have access to undeveloped land ideal for farming. It's possible to tailor production to the needs of a specific market.
You can also utilize extensive distribution networks to ship your product to far-flung locations to reach even more customers.
2. Start a Tree Farm
Those with access to undeveloped land and the patience to wait it out will find that the tree farm is a lucrative business. The time investment needed to see a profit from tree sales is high.
3. Backyard Miniature Garden
Starting your plant nursery out of your house might be a lucrative endeavor. As a business, it's ideal for people who enjoy gardening as a pastime.
4. Vermicompost
Nowadays, many people make their organic fertilizer using a process called vermicomposting. You may get started with little money and significantly less land.
Anyone can open up shop here with the proper understanding of how things are made.
5. Commercial Dried Flower Production
Over the past decade, there has been a steady rise in the demand for dried flowers. Growing flowers, drying and selling them to craft shops and hobbyists is one lucrative business option if you own or have access to land.
6. the Fertilizer Industry
Those who like a more rural or suburban lifestyle would do well in the fertilizer distribution industry. It is considered as one of the best low- to medium-investment agriculture business ideas.
7. Greenhouse for Organic Farming
The market for organically cultivated farm products has increased dramatically recently, making an organic farm greenhouse business a promising investment.
Traditionally, organic greenhouse production took place mostly on smaller farms maintained by families. Nonetheless, people are investing in land for organic farming as the demand for organic food items rises.
8. Poultry Farming
After 30 years of mainly being a hobby, poultry farming has become a multibillion-dollar, highly specialized, and technologically advanced industry worldwide. It's the most rapidly expanding part of the farming industry.
9. Cultivation of Mushrooms
You may quickly make a lot of money in the mushroom farming business with little money. There's less initial clearance needed.
10. Hydroponics Retail Stores
Hydroponics is a relatively recent plantation technology, but its popularity has grown steadily over the past several decades.
This planting technique can be used in either a commercial or domestic setting because it doesn't require the use of soil. Hydroponic retail stores sell growing supplies and supplies for hydroponic gardening.
11. Heliculture
As a potential commercial venture, snail farming calls for dedication, expertise, and the latest technology. Land snails are the focus of snail farming, which entails their cultivation for human consumption.
Protein, iron, and practically all of the essential amino acids for human survival are all in high concentrations and have a low-fat content.
12. Planting Sunflowers
To get your sunflower farm up and running, you'll need land. Sunflowers are widely grown as a commercial cash crop. If done correctly, oil-seed sunflower cultivation can be a lucrative enterprise.
A person with land who is interested in farming and has a passion for agriculture could start a sunflower farm.
13. Production of Guar Gum
The native name for guar gum is guaran. Guar gum is a galactomannan. It consists mainly of pulverized guar bean endosperm.
Guar gum is made by removing the hull from guar seeds, grinding them, and screening out the impurities. It is often made into a fine, off-white powder that can be easily poured. It's a thickening in cooking, like cornstarch, tapioca flour, or locust bean gum.
14. Keeping Bees
The bees in a beekeeping operation must be monitored and managed daily.
The global demand for honey is rising as people become more health conscious. Selling honey and other byproducts from beekeeping, such as wax, can be a lucrative business with a bit of initial cost.
15. Culture of Fish
Profits can be made year-round in the commercial fish growing company. An entrepreneur can get their venture off the ground with a moderate initial cost if they use modern methods and have their premises.
16. Export of Fruits and Vegetables
An entrepreneur might gain a head start in the export market of fresh produce by buying directly from local farmers. With just a phone, computer, and internet connection, one can launch a successful business from the comfort of one's own home.
17. Producing Micronutrients for Plants and Soil
The agricultural market for micronutrients is huge. A solid distribution plan allows one to begin this manufacturing firm with a relatively high initial cost.
18. Providing Florist Services
The retail sale of flowers is a highly lucrative agricultural industry. Starting a flower shop requires a retail location and relationships with local flower farmers. Offering doorstep delivery is another great way for an entrepreneur to boost online sales.
19. Manufacturing of Animal Feed
Making a living off of producing animal feed requires faith in one's ability to get your product to market.
20. Creating Chicken for Freezing
Nowadays, frozen chicken is a popular commodity. This product's popularity is growing over the world. An entrepreneur in a significant or secondary suburb of a major city can launch this enterprise with careful preparation.
21. Manufacturing Herbal Pesticides
One of the most lucrative opportunities in farming is the production of a botanical pesticide. For organic farmers, this is a must-have item. This product's popularity is skyrocketing, and its popularity is only expected to grow.
Final Thoughts
If you love the outdoors and are surrounded by nature, you need to start looking into farming as a profitable business idea. All it takes is a little time and effort to adopt the necessary changes for a farming business to become booming.
Explore All
Generate Startup Ideas Articles