If you are new to the online space and want to make money online, you should read this article for business website ideas.
To make a name for yourself in your chosen field, you will need your website to be one of a kind. Here are 20 unique website ideas that will distinguish you as a specialist and earn you some cool bucks.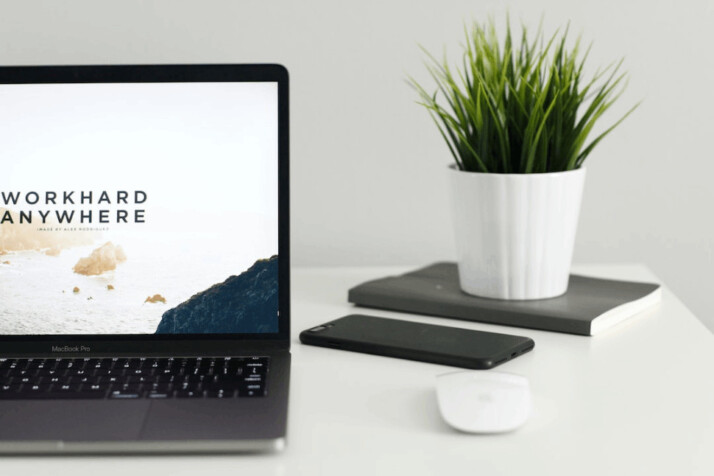 What Is a Business Website?
A business website provides information on the company and its offerings to the public.
For a website to function, it needs to be a source of information and visual creativity, but most importantly–it needs to be engaging.
A business website could be for companies that do business as a shop or a corporation. Requirements for a business website include content, organization, goals, and target audience.
Unique Business Website Ideas to Make Money Online
Website design depends on what your business sells, who your audience is, and the purpose you want your site to serve. Here are some ideas for your consideration.
1. Webpage of a Business Organization
Let's start with one of the most fundamental concepts for a website. Whether running or starting a business, having your website is crucial.
A website can be influential even if your firm is small or has little to do with digital or e-commerce.
Start with a professionally designed website rich in content relevant to your target audience. This will encourage them to do business with you. You will give your company a digital identity and turn it into a web portal.
Local searchers are more likely than not to visit stores to buy. So a website can help to boost conversion rates and build a larger client base. If you put your faith in the data and launch a website, your in-store revenue should skyrocket.
Business websites are in greater demand than ever before and can be a lucrative source of income in today's digital economy.
2. Online Portfolio
Finding work in a visual field can need extensive research and application. It takes time and effort to compile a portfolio of your most remarkable work, whether a collection of designs or an online photography gallery.
If this is your situation, it's clear that you might use a stunning portfolio website.
It's simple to build a website dedicated to your photography or any other type of portfolio. Improve your design skills and taste with a premade website and make adjustments to make it your own.
Constructing an online presence to showcase your visual portfolio is a fantastic option. As a result, you may be able to find new work opportunities and maybe gain a fan base.
You should include links to your social media profiles when you want the site to feel interactive.
3. Personal Branding
You want to build a reputation for yourself on the internet, but your work doesn't lend itself to visual representation. You need a personal branding website.
Speakers, authors, and influencers can all benefit from a personal website. It's like a business website and a portfolio combined into one easily editable location.
If you have a blog and thought-provoking graphic content, you can rent ad space to Google AdSense (like a vacation blog, for example).
When your audience size is large enough, you can diversify your earnings by participating in affiliate programs and offering endorsements. Thanks to the internet, you're staring at a fantastic opportunity for a side business you can run from anywhere in the world.
Personalities like Marie Forleo and Huda Beauty have found fame online. Perhaps you, too, will find that creating a personal website is the key to your success.
4. Educational Website
Why not start your e-learning website if you're a professor or an expert in your field? The world will be a better place because of you, and you may even benefit financially from your efforts.
Since education for all should be a priority, virtual lecture halls are a productive website concept. The world could benefit from your low-cost online courses and tutorials.
Using a website for educational purposes is a good concept because it's eco-friendly and uses less power. LearnUpon LMS, Udemy, and Docebo are just a few of the many learning management systems (LMS) available. Skillshare is a website in this category where members can teach various subjects to other members.
5. Online Store
By the end of this year, 65 percent of all internet users will have made at least one transaction online. Get yourself an online store if you're starting in retail.
You can also take your dropshipping business to another level without worrying about stocking products or handling shipping.
6. Website for Events
You can use a website that organizes events to do about anything after settling on a suitable template design.
This is the perfect website concept for you if you like to throw parties and tell your friends and family.
Additionally, it is an ideal web-based system for organizing a wedding's various moving parts. Use the site to compile guest lists, choose accommodations, and share wedding images after the big day.
You can even try to monetize an event site. You only need a sleek web presence to host a sporting event, music night, or conference day.
If you employ some ingenuity in your marketing efforts, you can link them to the event's website, where they can easily make a purchase.
These enhancements will draw more attention to your event and facilitate registration. It will also help you construct a list of consumers to invite in the future.
7. Recipe Websites
Perhaps it isn't the most original website concept, but home-cooked meals are universally appreciated. It never hurts to look outside one's own experience for ideas.
Here's when recipe websites and food blogs come in handy. Everyone who gets bored with their usual meal routine can visit your website.
When you develop new recipe ideas or are an expert in cuisine, you can make money sharing them online or selling online courses.
If you want to wow people with your web acumen, ensure your recipes are search engine optimized by installing a plugin on your site.
You may have observed that many recipe websites have lengthy introductions before getting to the recipe proper. This is done to attract search engine visitors. Once your website receives regular visitors, you can start making money off it by renting out advertising space.
Many recipe sites are online communities where anybody can share their unique twist on a dish. You may turn your food blog into a moneymaking venture by selling digital cookbooks containing your original recipes.
8. Self-Improvement Website
Websites dedicated to self-help and self-improvement provide visitors with a plethora of encouraging and uplifting contents to better the quality of their lives. It's a fantastic concept and a good website idea.
You can earn money off of your website as well. While it's wise to keep some information accessible, you may also want to explore offering paid growth courses at least to lure visitors.
It is up to you to decide how your personal development website looks. You can choose to make it take the form of a blog with regular entries dedicated to inspiration and self-improvement. It could also be a website offering guided meditation sessions or even a simple list of tips and tricks for living a better life.
9. Goal Setting Websites
Goal-setting websites aid individuals in personal growth the same way self-improvement and self-help portals do.
One of those website concepts that can go anywhere. Site visitors will take charge of their growth and development when you implement a system for creating and tracking goals.
Your assistance in developing checklists, timetables, and other organizational aids is invaluable. They have the option of scheduling end-of-day or end-of-year reminders for completed tasks.
Provide options for sorting and organizing data, such as coloring and labeling. If people are really on top of things, they could even want to collaborate on their lists with friends and family.
Earn money by creating premium content or locked features, such as weekly motivating newsletters, file-sharing, or software synchronization.
10. Online Fitness Community
If you have a deep interest in health and fitness, you can get a lot of mileage from a website dedicated to that topic.
There is a vast array of website concepts that can apply. Concepts such as sale of training to coaching services. You could also include publishing workout videos, offering consultations, and marketing one's app.
Conclusion
Several aspects of the digital world require a website — such as online listings, online sales, online bookings, classified ads, online publication, and many more. You can provide good customer service through optimized customer interactions with a website.
Explore All
Generate Startup Ideas Articles