The road to enterprise success is paved with many challenges. Coming up with a profitable idea is the first one you'll need to overcome. If you're having difficulty finding inspiration for your catering business, feel free to browse through our list of catering business ideas.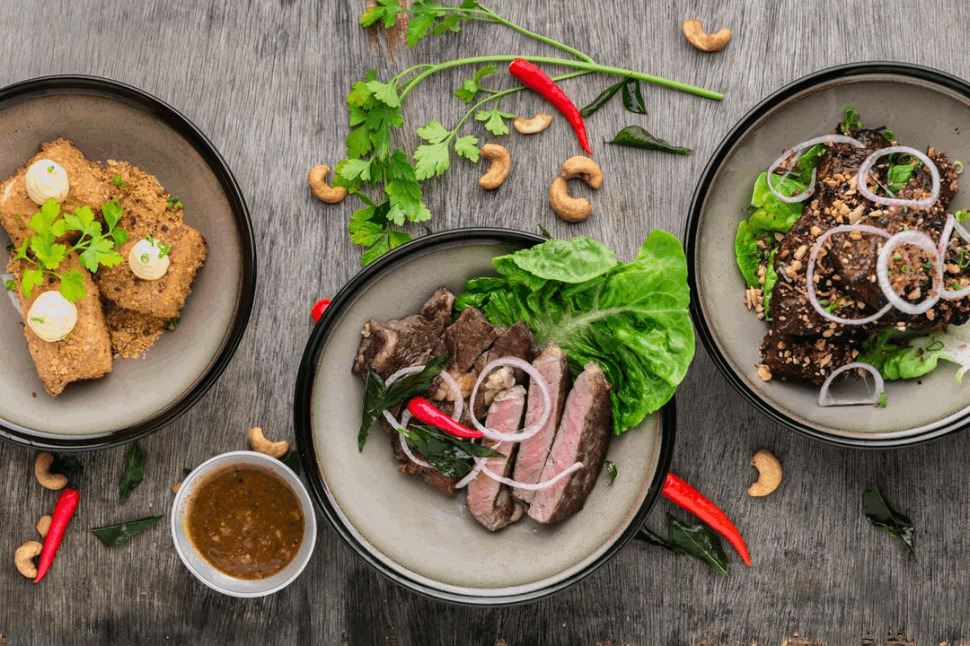 What Is a Catering Business?
A catering business is a business that specializes in the preparation or sale of food during an event. It is usually provided during events such as weddings, birthdays, and showers. 
Catering businesses can be very diverse, catering to specialty events ranging from health clubs and spas to sporting events and educational institutions. Catering businesses are simple to run. Their success mostly depends on the quality of the food and services, as well as your ability to promote the business.
These things will not only encourage customer loyalty but will also help generate buzz for your business. 
Are Catering Businesses Profitable?
Catering businesses are potentially profitable for the simple fact that food is a product that always enjoys a steady demand. Moreover, many people lack the cooking skills and equipment to prepare a particular set of dishes.
Those who are able to prepare these dishes often don't have the time, energy, or patience to cook large orders. This is often the case with big events where hosts need to feed many people. It's important to recognize these challenges before venturing into the catering business.
It's not enough that you can cook. The question is mostly about your ability to cook large quantities of food without sacrificing quality. 
If you're planning to take on the challenge, try to look through this list for a business idea that interests you. Try to find a way to make it appealing and unique. 
Remember that scarcity is the entrepreneur's best friend. When there's a need, there's potential profit. 
Catering Business Ideas
Cooking Classes
Healthy Drink Business
Chocolate Making Business
Food Truck
Mobile Catering Services
Food Delivery Business
Candy Making Business
Mobile Coffee Shop
Wedding Cake Baking Business
Mobile Bakery Business
Artisan Donut Shop
Seafood Sales
Lunch Catering
Cruise Ship Catering
Mobile Snack Bar
Personal Chef Services
Restaurant
Event Catering Services
Dessert Cart
The Bottom Line
The road to business success is wrought with many challenges. The first of them always involves an idea. Now that you have a good appreciation for the opportunities that await you, it's time to put your ideas into action. We hope this list helped you find the idea you're looking for. Good luck with your enterprise!
Explore All
Generate Startup Ideas Articles