If you've thought of starting a business, chances are you've had an idea you considered 'crazy.' There's no good or bad business idea; it just takes a great entrepreneur and an excellent strategy to make it work. This guide lists the top crazy business ideas that worked. Though they may be ridiculous, they were incredibly successful.
You might dare to pursue your crazy business idea after learning how these ridiculous business ideas made crazy money. A one-of-a-kind business idea helps you stand out in an otherwise flooded business world. And with the right business strategy, a crazy idea can become a crazy success.
Top 8 Crazy Business Ideas That Worked
Here are the top 8 crazy business ideas that worked. You can draw inspiration from them and turn your ridiculous ideas into successful profitably ventures.
1. I Wear Your Shirt
Jason Zook's love for t-shirts led to this business idea. He kick-started the business I Wear Your Shirt in 2008, where he got paid for wearing the t-shirts of other people.
Every day, Jason got a company to send him their t-shirts. He would wear the t-shirt, take pictures of himself, and put it on the internet. This business that started small ended up very successful. In four years, Jason made over $1,000,000 wearing people's t-shirts daily.
2. the Pet Rock
The Pet Rock was launched in 1975 by Garl Dahl. Dahl packed up rocks from a Mexico beach in a box with breathing holes, an instruction manual, and a straw. The care manual explained how the owners of the stones were to care for and train their rocks like pets. Quite a comedic business idea!
People loved the joke and enjoyed the fun idea of owning a part of the craze. And so Garl was able to sell 1 million pet rocks at $4 each in 6 months! Imagine making millions by selling stones that could be found anywhere in the world. Sounds crazy, right? Well, the brilliant execution and marketing of this "crazy idea" resulted in massive success.
3. Potato Parcel
You would think this idea is stupid and a waste of time, but Alex Craig made millions by mailing potatoes with message inscriptions.
The 24-year-old founded this business on the idea that people would want to send potatoes to others with messages inscribed on them. Alex made $10,000 in sales per month after the launch of his site. In four months of beginning, he sold more than 3,000 spuds.
4. Tee Shirts With Tweets
Tee Tweets became very successful by executing the business idea of selling quality t-shirts with print graphics of actual tweets. When a celebrity makes a crazy or dumb tweet, the tweet is printed on a tee-shirt and sold.
Quite a fantastic business idea, isn't it? Superfans and ironic followers of such celebrities purchase and wear this t-shirt. People pay for t-shirts with thoughts of ex-president Obama's tweets, Ricky Garvais musings, and others.
5. Reserve a Spot in Heaven
Edgar Kim and Nate Davis thought, "What if we could provide a way for people to reserve a spot in heaven"? So they launched ReserveASpotinHeaven.com in 2007. "Reserve A Spot In Heaven" sold "travel kits" with boarding passes, certificates, and "Heaven 101" booklets. Starting price was $12.79. The duo recorded thousands of visitors each day after their launch. Two months following their launch, they made over $11,000.
6. Ship Snow, Yo
Kyle Waring and his wife Jess were taking snow from their driveway when they thought, "Why not ship ice-cold snow to people?" And that's how they started Ship Snow, Yo. The company delivered 2.7 kg of snow package to doorsteps for $89.
Within the first few days of launching the business, they received hundreds of orders. The company is still making money today.
7. Santa Mail
Byron Reese came up with the idea of sending personalized letters from Santa Claus to kids around the USA for $9.95. Quite a brilliant idea. He kick-started Santa Mail in 2001. He sold over 10,000 of these personalized letters in his first business year. In 2005, Santa Mail's sales hit 1 million dollars. The company has sent over 500,000 letters and is still operational today.
8. Ship Your Enemies Glitter
Matthew Carpenter, an Australian entrepreneur, launched a website that charged $9.99 to post an envelope filled with glitter to anyone on the planet. He named his business "Ship Your Enemies Glitter."
Within a few hours of launching, his site got global media coverage and sold over 2000 envelopes, a total of $20,000 in sales! Matthew later sold his site for a whopping $85,000.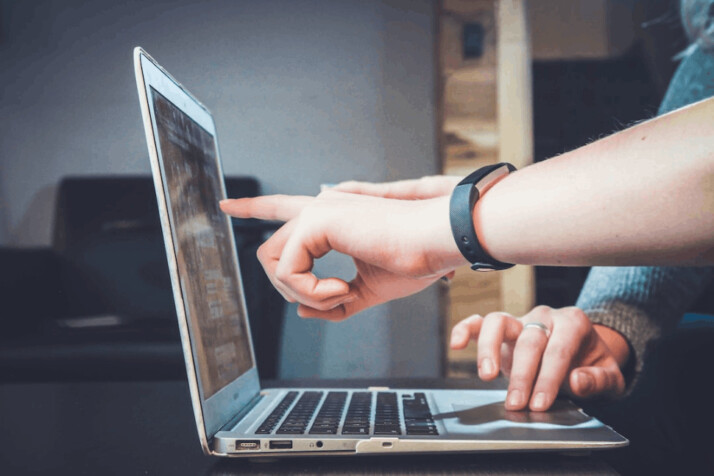 Conclusion
There's no need to ponder and drag that business idea you consider "crazy." If these individuals pulled off their ideas, then you should. Indeed, some of them started great but went under after some time. But the point is that they brought their ideas to life.
Crazy ideas with great marketing strategy and execution are bound to succeed. Even better than a perfect business idea with bad marketing prowess. Don't let fear and doubt keep you from launching your business. It's time to pursue your dreams!
Explore All
Generate Startup Ideas Articles