If you're starting your business, the first thing is to figure out the steps you'll need to take to get it off the ground. The truth is that the market has a lot of competitors already. This doesn't mean you can't get in there and make a mark for yourself.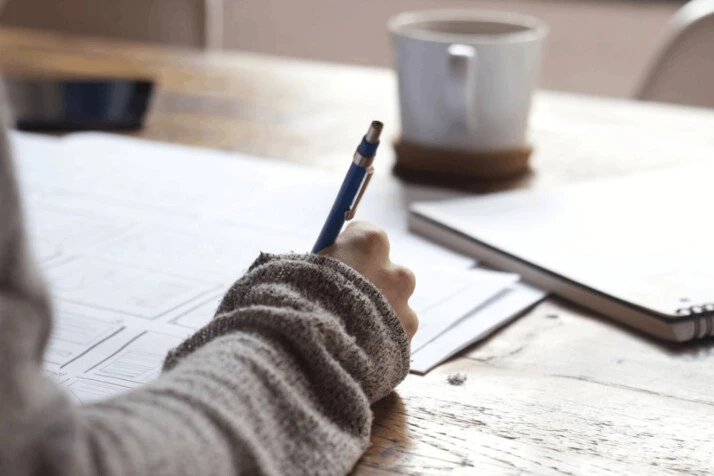 This article explains some simple business ideas and how to write easy business plans.
Irrespective of the business you're delving into, you should always have a quick, simple business plan. The plan guarantees the success of your new endeavor.
How to Write Easy Business Plans
An effective business plan helps a new business remain profitable and forward-thinking, turning it into a company that has staying power. However, getting the best results when starting a business can seem much more difficult than it actually is, but it doesn't have to be. Let's access the core parts of an effective business plan.
Audience-Oriented
The first step to making an effective business plan is to perfectly delineate the target. Figure out who your audience is and what their needs are.
While the facts and figures will remain the same, an investor wants to see a clear path to get his money back. On the other hand, a loan manager wants to see proof that you can pay back the loan you're asking for.
Adequate Market Research
Without researching the market, your business endeavor will be an exercise in futility. Market research enables you to understand the market potential and the key competitors. In addition, your market research allows you to identify opportunities and threats. You can use this to your advantage by mapping out a strategy to navigate through the hurdles.
Pay Attention to Details
You want your business plan to be detailed and accurate to the letter. Every detail supplied, including financial forecasts, should be accurate.
But you might have trouble creating such an accurate business plan on your own. For this reason, consider outsourcing your business plan to a third party. Any business plan needs to be customer-centric, with an eye on market research, so it can focus on the audience.
Write a Convincing Executive Summary
Many will argue that the executive summary is the most important part of a business plan. This is because it gives investors a quick view of the key facts and figures about your small business.
Top Small Businesses You Can Easily Start
Creating a business from scratch can be difficult but also very rewarding. These small businesses are easy to start and are proven to be successful. In no time, you'll be making money and living the life you've been dreaming of.
Graphic Design
Individuals with a knack for creating designs should consider starting a graphic design business. This business is a good one because it requires little capital to start. In addition, it is usually a job you can do at home.
Start a Blog
You can put your writing skills to good use as well. Creating your blog requires little funds, and you can get it all done in a couple of steps. Since you're not manufacturing any product, the bulk of the work will be a product of your intellect and research skills. When you provide readers with valuable information, you'll be their go-to source in no time. As your blog grows, you can monetize it, and the cash will start flowing in.
It is important to always look at your blogging statistics and analysis to understand areas of improvement. Overall, writing blog content is a good way to earn
Teach Online
Teaching online is another service-oriented endeavor that doesn't require massive funding to start. There are various online teaching platforms that can connect you with students from different parts of the world. It is very important that you identify a specific area you can teach very well. For example, it could be marketing or music.
Some other easy businesses you could try include:
Selling handmade crafts on Etsy
Virtual Assistant
Writing technical articles and e-books
Podcasting
Airbnb host
Photography
Conclusion
Every business needs a well-written business plan, even the smallest businesses. If you want steady sales and cash flow, you need a plan. Planning ensures that the business has a clear path of action. It is a means of measuring performance.
However, it may seem overwhelming or a little difficult to write a business plan when trying one for the first time. The points highlighted above can guide you to reach your business goals. We've also included a list of easy businesses you can establish and manage with minimal capital.
Explore All
Generate Startup Ideas Articles