Nothing is more frustrating for a student than the inability to purchase school supplies due to financial difficulties. If you have free time on your hand, you may consider starting a business. But what business can you make a decent income from as a student?
The good business ideas for students in this guide can help you grow a steady income. Do your research and pursue the one that suits you the most.
10 Good Business Ideas for Students
Businesses can be a lot of work and can also have high risks. But there are brilliant business ideas for students looking for a low-risk, high-reward chance at success. These good business ideas for students are worth a shot!‍
1. Tutoring
If you're proficient in certain subjects, you can give lessons to struggling students who want to learn. Private tutors make a significant, lucrative income through this type of business.
You may charge a fixed price or an hourly rate, but whatever you decide to charge will depend on your tutoring subject.
2. Writing Services
If you're an experienced or skilled writer, consider offering professional writing services to anyone who needs it.
You could create a website and offer writing services like sales & marketing copies, SEO content, essays, or academic papers. You may provide freelance writing services on popular freelancing sites like Fiverr and Upwork.
3. Design Services
Businesses typically need design services, and the student market is a natural choice for this service. You don't need an advanced degree to succeed as a designer.
A degree and certifications are, of course, helpful but not necessary. Create a website and portfolio that reflects your past work. And begin offering design services like logos, banners, flyers, packaging, or website designs.
4. Blogging
Blogging might be a great business idea if you like to talk or share your opinions and thoughts. Blogging is flexible, can be done anywhere, and can help you earn money and fame.
You can align your content to your passions and interests. Starting a blog is also not capital-intensive; domain and hosting can be all you need to pay for.
5. Baking Business
A fantastic business idea for students is baking. Selling cakes, bread, cookies, and other pastries is a great way to earn cash. You can sell to students and staff; and create advertisements to promote your business.
Share leaflets with students around the campus and build your online presence. If your pastries are fresh and delicious, you'll gain many customers through recommendations.
6. Cleaning Services
You can offer cleaning services on an ad-hoc basis or set up a house cleaning company, which will be sustainable in the long run.
You can find customers at municipal buildings and residential or business complexes or offer your services to fellow students who want their rooms cleaned. This business is an excellent choice for students as it allows you the freedom to choose the hours and days you work.
7. Food Delivery Services
Offer delivery services to local restaurants that sell to their online audience and provide delivery options. Providing this service help restaurants meet the needs of their audience while providing you the opportunity to make extra money.
8. Photography Services
With your camera and photography skills, you can build a lucrative business.
Post pictures of picturesque objects and events and put them on your website and social media pages to publicize your service. Companies and students will need your services, and you can make a living off it.
9. YouTuber
Becoming a YouTuber is a good business idea for students. You can make videos about your daily routines, reviews of products, and anything interesting.
YouTubers often make income from advertising companies and selling digital goods. However, you won't record a success overnight; it takes consistency and patience to build up an audience.
10. Sell Used Books.
After an academic year, collect your used books and sell them to younger students at a lower price.
You can also purchase used books from your colleagues at a low price and sell them for a bit more to make a profit. This way, you'll make enough money to buy the books required for the new academic year.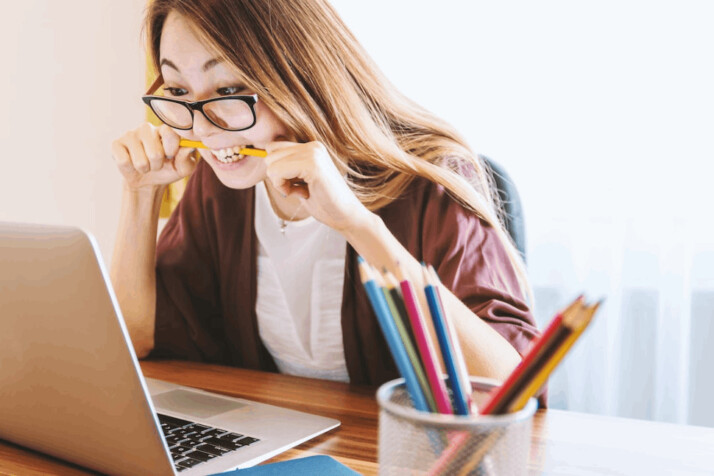 Wrapping Up
The best business for you is one that allows you to balance your school schedule with your work schedule.
It's essential to pick a business convenient for your study schedule as you don't want to sacrifice your education. Consider the business ideas in this guide and choose the one that meets your needs.
Explore All
Generate Startup Ideas Articles