Gift hamper business ideas can lead to one of the most promising business options in the gifting industry. This business is ideal for people who like putting things in a pleasing manner.
Do you have a passion for marketing and want to develop a business that puts the needs of the consumer first? Making gift baskets could be a great business venture for you!
This article outlines the steps to get you started on the right foot for your new gift basket business venture.
The Best Gift Hamper Business Ideas
A hamper business is a gift-giving business that sells gift hampers to the public. People love to receive gift baskets for their birthdays, Christmas, or any other special occasion.
Purchasing a hamper is a convenient and straightforward way of getting presents for their friends and family. Some of the most popular gift hamper business ideas are as follows:
Christmas holiday gift baskets
Birthday gift basket
Congratulations gift baskets
Ice Cream Gift Basket
Spa Gift Basket
Thanksgiving gift baskets
Wedding gift baskets
Valentine's day gift basket
Baby shower gift baskets
Honeymoon gift baskets
Bath and beauty gift baskets
Easter gift baskets
Is a Gift Basket Business Profitable?
A gift basket business is a popular idea for several entrepreneurs. It promises to be profitable, but the profitability of a gift basket business is dependent on a variety of factors.
The company requires a little initial capital. You will undoubtedly turn a handsome profit when you launch your home-based business with low operational costs.
Typically, gift basket buyers have incomes that range from modest to high. Finding where customers in this particular demographic shop is an important element of your market research.
Moreover, you should always keep updated with the latest trends and popular items to stay ahead of the competition.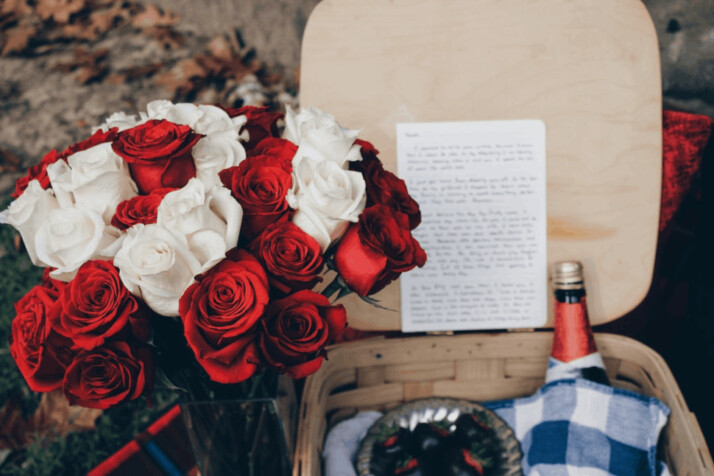 7 Steps to Start a Gift Basket Business Plan
Finding a market niche, selecting a sales channel, and creating a strong marketing strategy are all necessary steps in starting a gift basket business.
You need a well-crafted business plan and a creative streak, whether starting a business from home or storefront. Here are the seven most important steps to creating a gift basket business plan:
1. Find an Appropriate Target Niche
Establishing a niche for your business might help it stand out from the competitors. A niche targets a particular audience or responds to a particular demand.
Narrowing down your market will make your gift basket business the go-to option for the target audience.
2. Establish a Solid Business Plan
By planning your business, you are already a few steps ahead of the game before investing a single dollar in your venture. You should have a strategy in place to become profitable early on to determine how long it will take to earn a profit.
It also lets you decide what resources you'll need to keep your company running and whether ideas are workable.
3. Decide on a Sales Channel for Your Business
It's crucial to decide where and when to sell your gift baskets. A storefront needs more money upfront than an online business does. You must rent a place, furnish it, create your store's layout, and hire staff.
But having a physical location also increases your company's visibility and paves the way for expansion into other retail niches.
On the other hand, online business involves less of an initial investment. It enables you to gradually transition into the gift basket industry as a side or part-time employment.
Additionally, having an online business gives you access to a much broader customer base if you ship nationally.
4. Get Your Business Finances in Order
Make sure you know all your costs, including the cost of supplies, inventory, and your chosen packaging. Creating a budget can help you determine accurate expenses and manage yourself accordingly.
Separating your personal and corporate finances prior to opening your business is a crucial step. If you choose an LLC business form, you must separate your finances to protect your personal assets. Separating your finances also makes it simpler to keep track of your spending.
5. Source Products for Your Gift Baskets
Rushing to the nearest store could seem like the simplest option to get the items for your gift basket. But you should buy your basket products at wholesale prices to maximize profit margins.
There are different ways to source wholesale products. It entails going to a trade exhibition for items, using an online directory, or purchasing directly from a wholesaler.
6. Create & Set a Price for Your Gift Baskets
To design your lines of products, keep up to date with seasonal trends, the current market, and what customers are looking for.
You can choose a niche and position yourself to be a market leader. Use market research to determine what gifts people are more inclined to purchase.
7. Promote Your Gift Basket Business
Advertising is an important aspect of starting a gift basket business. You need to promote your products to have the momentum to get customers who will buy your product on their next shopping trip.
There are many ways to advertise, such as online advertising and door-to-door advertising. But the most effective way is word-of-mouth advertising. Once your friends and family are talking about the gift baskets you make, you will be off to a good start.
Conclusion
You may sometimes find yourself wondering whether or not you should start a gift basket business.
The answers to these questions often depend on your business goals. It also depends on whether or not you are willing to put in the time and effort to make your company a success. This article lists gift hamper business ideas and the steps to start your business venture.
Explore All
Generate Startup Ideas Articles