"Have you thought about starting a business after retirement?" Small businesses are ideal for retirees over 50, and they don't have to be large to be worthwhile. There's no need for it to even be spectacular.
Home based business ideas for retirees are a great way to build a self-empowered income stream. By following the tips and suggestions in this guide, you can live life afresh with your business. Read on!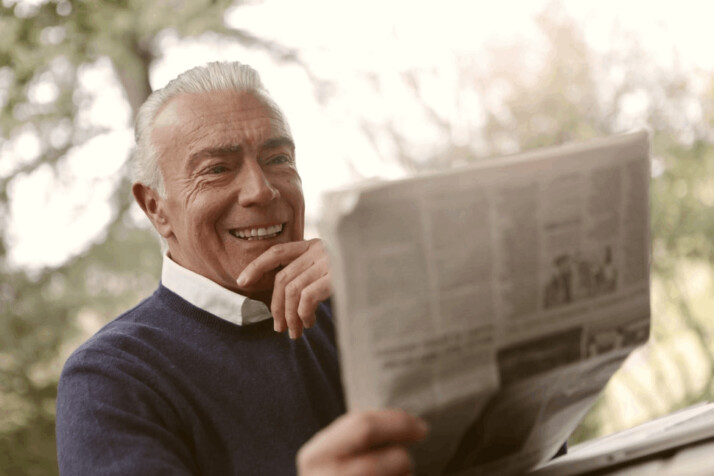 Home Based Business Ideas for Retirees to Consider
A retiree typically refers to a person who has retired or is no longer employed. Some retirees would love to work in a self-employed situation. Here are some home based ideas that would be great for any retiree.
1. Engage in Your Favorite Activities!
Everyone has a few passions in life, and from those interests, most people can derive income. Do you love gardening? You may enjoy raising animals and selling eggs or milk, or you might trade stocks or deal cards for a living with a website.
It is important to engage in your favorite activities if you are to make any income from them. Choose activities that are likely to bring in some income in addition to the joy you get from doing them. If it is important to you, it may be worth the investment to start-up new activities.
2. Become a Financial Planner
Have you ever encountered a "financial counselor" at the ripe young age of 22? Most 50-year-olds have real-world experience and wisdom about the market's ups and downs and are able to tell people how to retire in style.
This small business concept for adults over 50 is ideal if you are:
Financially secure
Have completed at least a bachelor's degree
Enjoy providing meaningful assistance to others.
3. Consultancy Services
Being old has many advantages, as wisdom is gained with time. Consulting is an excellent field for anyone over 50 to start their own business.
In what do you consider yourself to be an expert? Is your experience transferable to other businesses? Consultancy work is plentiful for unusual specialties. Things like color consultation, office organization, and interior design for the home!
4. Retirement Business Planning
If you have a business, marketing, accounting, or finance experience, you can probably perform tasks assigned to these roles for new startup companies
Moreover, many of them can be performed practically anywhere and at any time. That adaptability makes this an excellent enterprise for people already in their 50s.
Furthermore, finance/accounting, business systems, tax, risk mitigation, and optimization are the most in-demand consultant sectors.
The demand for administrative, marketing, and accounting services is high. Small businesses thrive in today's modern era, especially those operating online, but many aspiring business owners lack the necessary background.
5. Bed and Breakfast
Talking to a millionaire shortly? They probably own (and rent out) some real estate. Real estate is a great asset to put your money into. The situation has been like a way for a long time and will likely always be.
Do you not believe you are tough enough to manage the inevitable renters from hell? Then perhaps a bed and breakfast is more your kind of accommodation. Invest in a house in a popular tourist area, put together an acceptable breakfast, and have fun meeting couples worldwide.
Unlike rentals, running a bed and breakfast requires active participation from its owners and employees. Still, it could be the perfect side hustle for you if you enjoy socializing with guests and providing them with assistance.
6. Invest in a Company
Starting a company from scratch is a huge challenge. You're probably aware that 80% of new firms fail within their first five years. If you don't want to start a successful business from the ground up, you may be more comfortable buying an established company.
Of course, "purchasing a business" is about as general a statement as one can make. Nonetheless, while you peruse this list, you may want to think about what might already be yours to acquire.
If you have the resources to do so, it might be the smartest option when you factor in instant profits!
7. Invest in a Franchise
This one consistently ranks at the top of lists compiling small business ideas for retirees over 50. It's doable and understandable. Someone will always help you through it (since doing so serves the franchisor's interests).
Investing in a franchise brings experience, knowledge, and a good opportunity to get a piece of the action.
8. Aspire to Be an Angel Investor
You've put a lot of time and effort into your professional life, and it's paid off. Congratulations!
You have more cash in hand than you know what to do with, you can be an Angel investor. If you would be thrilled to help someone make their passion a household name, you can share in the profits.
9. Exchange of Goods
Do you remember how you developed a knack for locating goods at significantly lower than average prices?
Maybe you find them on clearance racks or on the web, or you find the deals at garage/estate sales under layers of garbage! Regardless, if you have a history of shopping cheap, perhaps it's time to go into it as a business to make good money.
The idea is straightforward. Locate sources of inexpensive goods and then sell them for a profit, typically on Amazon, Facebook, Craigslist, or eBay.
10. Landscape Design and Gardening
House interior painting is a calming and satisfying hobby. Maybe the rhythmic motion of the brush relaxes you, or maybe a job well done makes you proud. It's hard to put your finger on it, but whatever it is, it's weirdly entertaining. In addition, it's a viable source of income.
However, if you prefer to be outdoors basking in the sun, so landscaping and gardening may be lucrative retirement careers for you to pursue.
Entry into this market is pretty much as easy as it gets. A mower and some way to transport it are all that's required. Make some phone calls, distribute leaflets offering your services at a meager rate, and wait for the bookings to roll in.
Do a fantastic job, and your customers will continue to use your services especially if you give discounts for referrals. They will also tell their friends about you and their lawn care needs.
Conclusion
Retirees often need new and different ways to find some things to do. These home based business ideas for retirees are viable options and can help to provide new meaning in your life.
Explore all your options and know that there is always an opportunity out there just waiting to be claimed.
Explore All
Generate Startup Ideas Articles