Are you looking for home delivery business ideas? This article outlines seven popular business ideas for the delivery of home goods. We live in an on-demand society where quick pleasure at one's fingertips has become the norm.
Delivery services continue this social phenomenon and offer an array of opportunities for people to fulfill their needs and cravings.
Let's look at some of the top home delivery business ideas that can make a good profit with a small initial investment.
What Is a Delivery Business?
For a company to make a significant impact, they have to deliver a product, or service, for which there is a need. For most businesses, this is either food or a service.
The delivery business is one in which a person or company delivers something to your doorsteps. It can be anything from groceries and foot items to medical supplies. You can order almost everything at your convenience and get it delivered to your home.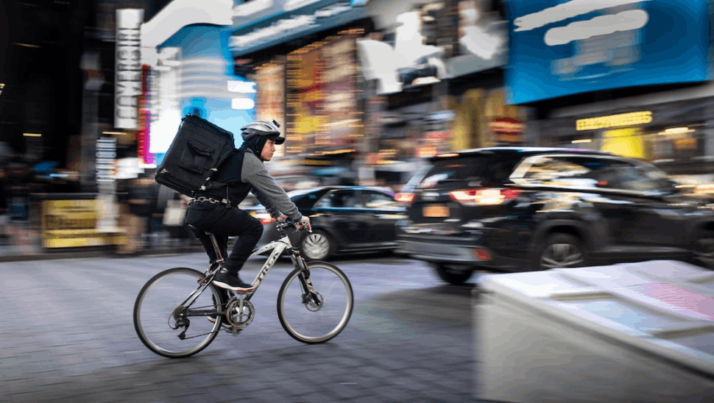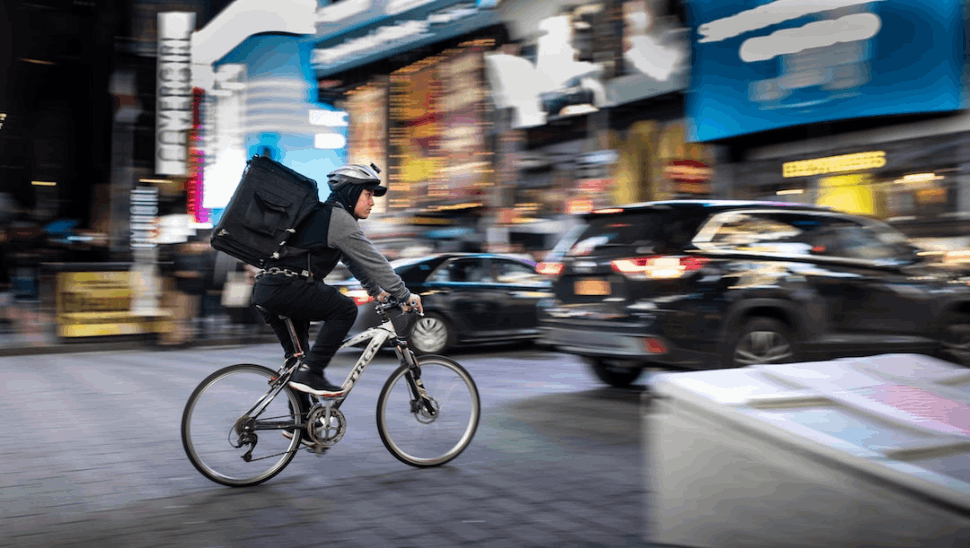 7 Popular Home Delivery Business Ideas
Not every business idea has to be a big, complicated one. Some of the most successful business ideas are the simplest ones and don't require too much capital investment. Numerous home delivery businesses have been deemed popular in the past decades and are still alive.
Here are the best on-demand home delivery business ideas to start with:
1. Courier Delivery Service
Previously, delivering parcels through courier services and mail took a long time and higher costs. But the advancement of delivery technology and business models has made running a courier service much simpler.
A courier service is a high-end, all-inclusive service that picks up and delivers packages as quickly as possible. Because of this, couriers can charge a high premium for their various levels of services.
2. Food Delivery Service
The food industry has many successful businesses all across the world. You may start a food delivery business and cater to the office and home parties. People always hunt for catering services for both small and large gatherings and events.
The emerging trend in the food delivery service sector has experienced fierce growth and expansion in recent years. The reason behind this is, of course, convenience. Through a food delivery app, people may get delicious foods from their favorite restaurants delivered in a few hours.
3. Laundry & Dry Cleaning Delivery Service
The market for on-demand laundry services is expanding rapidly. Laundry outsourcing is a luxury many families are prepared to pay for in today's busy environment. Additionally, it's a service that draws in companies like restaurants, hotels, clinics, salons, and spas.
People can delegate their daily responsibilities to a third party without worrying too much by using laundry and dry cleaning services. If you already run a laundry business, you must hire many delivery boys to take your business up a notch.
4. Medicine Home Delivery
Medicines are essential regular items. It can be challenging for seniors, physically challenged people, and even busy people to buy medications from a pharmacy. You can assist them in receiving their medicines at their doorsteps.
Partner with trustworthy drug distributors or medical supply stores to launch your business. You must understand the process of drug delivery and set up an application that allows users to request the service.
5. Grocery Delivery Service
Grocery delivery to a customer's residential or commercial property is an on-demand service. You have the chance to increase your output as a grocery delivery carrier as you can visit several consumers in one trip.
Additionally, grocery delivery is growing in popularity in towns and cities all over the world. However, to launch your business, you'll need a warehouse to store inventories close to your target market.
6. Meal-Kit Delivery Service
Food lovers are increasingly turning to meal delivery services. They make basic gourmet and specialty meals easily accessible, as you can order meal kits online. Also, they are less expensive than dining at a pricey restaurant.
A meal kit delivery service attracts a lot of attention and has a wide range of prospective clients. This is an excellent choice when eateries and restaurants are closed, and individuals want to eat healthy food.
Online ordering is simple, and you can easily establish a brand. This is popular among fitness enthusiasts, health-conscious individuals, working people, and the elderly.
7. Fruit & Vegetables Delivery
Fresh produce is consumed every day. So when starting a fruit and vegetable delivery service, keep in mind that some of these are perishable items. It is not possible to store them for a long time and keep them from decaying. Therefore, you must establish a strong sourcing and delivery network to flourish in this business.
Final Thoughts
When starting your home delivery business, refine your goals, monetize your idea, and then find a way to reach that goal. Once you do that, you can take your business to the next level and expand in a natural way.
To succeed in this business, you need to work incredibly hard and be passionate about the job. The motivation will set you apart from the competition and help you see the vision for your business developed.
Explore All
Generate Startup Ideas Articles