Are you looking for creative ideas for a printing business that you can start on a small scale from home?
You have come to the right place! With the increasing popularity of advanced technology, the digital printing industry has been rapidly growing all over the world.
The internet has opened the gates for many creative individuals with the inclination and motivation to start a small business. It has created opportunities to engage with a global audience, connect with potential clients, and millions can see your work.
This article outlines the most popular printing business ideas for inspiration.
What Is a Digital Printing Business?
The term "digital printing" refers to a business that prints documents, posters, business cards, catalogs, and other items using the power of the computer. In essence, it creates graphics on paper using digital printing technology.
A digital printer offers sophisticated prepress services. This printing process converts a digital file of an image, scene, or text from a computer into a physical work of art. It uses scanners and computers to input, manipulate, and format graphics images.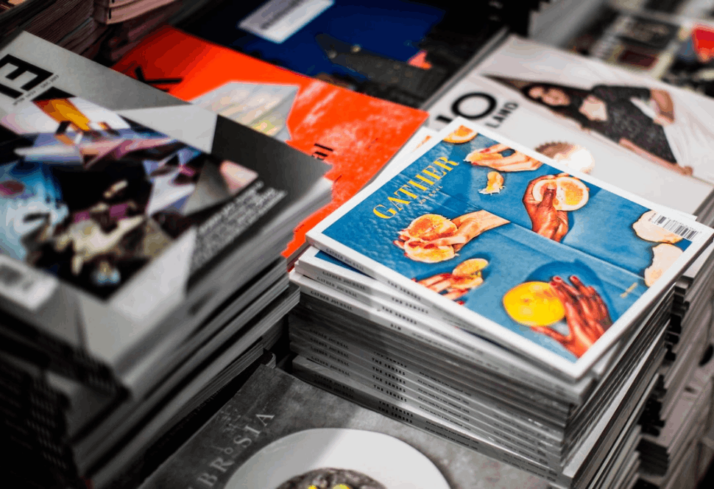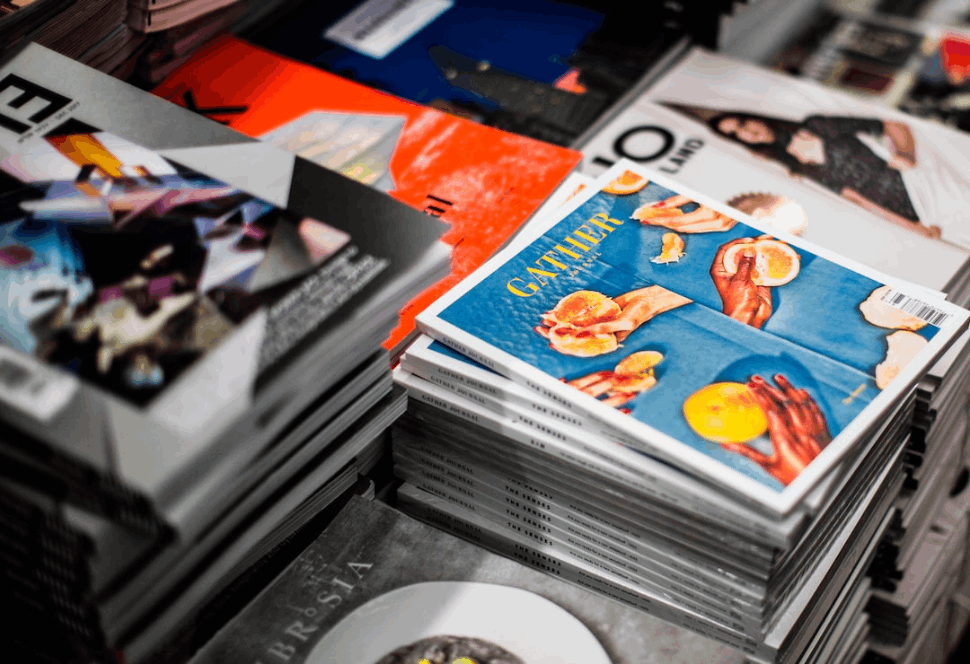 List of Popular Ideas for a Printing Business
Printing has been a booming and popular industry in recent years. Digitalization is becoming more and more advanced, and people are buying more of their printed products online.
There are different ideas that can help you get started with a printing business. Here are some of the popular and profitable ideas for a printing business:
1. T-Shirt Printing
The T-shirt printing business is now a multi-million dollar industry. However, starting a small-scale t-shirt printing venture is a relatively inexpensive endeavor.
Inventive T-shirt designs and catchy quotes always attract customers. You can print T-shirts in a variety of methods, so potential business owners should research the market before choosing a print technique.
2. Designer Mug Printing
Mug printing has been done for years, but it can still be profitable. You can use this type of business to make one-of-a-kind promotional items at a low cost. Designer mugs are globally popular.
A personalized mug is a wonderful gift item, be it ceramic, plastic, or metal. But the business requires a creative mind, design prowess, and a basic understanding of digital printing.
3. Greeting Cards Printing
Greeting cards make a great business option, and they can bring in a lot of revenue. The process of creating cards is not too difficult and the materials needed are accessible.
Nowadays, greeting cards made digitally are prevalent. You can start this business if you love creating illustrations and have a creative mind. You can start this business from your home or a retail location.
4. Stickers and Labels Printing
Most products produced around the world have labels and stickers on them. Since they are so popular, there is a constant high demand for them on a global scale. It's a market you can tap into and one that doesn't demand a huge financial investment.
A product is incomplete without a proper label or sticker. Moreover, businesses are willing to invest money in them because they are essential to brand marketing.
5. Mobile Phone Cover Printing
In modern times, mobile phones seem to never leave people's hands. On top of that, these mobile phones are also expensive and require a protective cover. So, mobile phone cases are highly in demand to protect this pricey accessory.
Phone cases are great for reflecting your personality and often feature different colors, quotes, and cartoons on them. This business comes down to printing graphics on smartphone covers based on the client's preference. Also, you can run this business entirely from an online e-commerce store.
6. Signs and Banners Printing
Signs and banners printing business is a great idea for startups. Every business establishments need a signboard. Also, different banner types are used for various occasions. People bypass business and marketing banners every day. So, they need to be catchy enough to draw the eyes.
Banners make a fantastic backdrop for both home and official events. Having a high-quality digital printing device and qualified labor will help you launch your business. However, this business might require a moderate initial investment.
7. Customized Wallpaper Printing
Homes, bars, and eateries often feature high-quality digitally printed wallpaper. People enjoy giving things their own unique spin, especially when it comes to interior design. So, personalized wallpaper printing can be a great idea for a startup business.
Nowadays, wallpapers are often used in place of wall paint. People use them to decorate their homes. Not to mention, the demand for customized wallpaper for interior decorating is rising quickly.
8. Promotional Items Printing
The printing business is ever evolving. The competition can be fierce with the multitude of items that can be made available to the general public. Every business requires substantial promotional materials. It could be anything from brochures, leaflets, and flyers to letterhead. The demand for these products is always there.
Promotional items must always have high-quality printing and design. However, launching such a business involves a moderate initial investment in equipment, stock, personnel, and marketing.
Conclusion
It can be difficult to keep creative juices flowing. However, when you are creative in a certain area, the possibilities are limitless. It can be daunting to determine which idea to start with for a printing business.
With these creative ideas, you are sure to be able to find a profitable, fun, and innovative business that you start today!
Explore All
Generate Startup Ideas Articles