What would be better than doing something you love for a living? So if you have a passion for photography, it's time to start thinking about the business side of the equation. We have created a list of winning ideas for photography business that's worth looking into.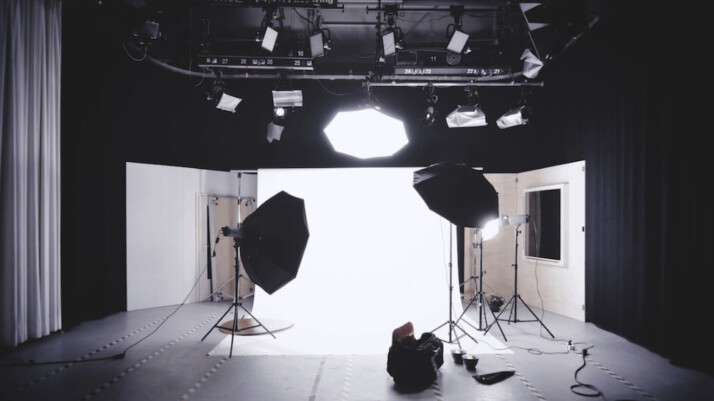 The photographic services market is worth billions of dollars now, and it's expected to grow even more. Getting into the photography market is a good way to start a profitable business and professional career.
So get excited because the tips and ideas in this article are sure to help you get started!
How to Start Your Photography Business
Starting a photography business is nothing short of challenging. To help you get started, here are some essential steps.
Write a business plan.
As with any business, you need a business plan to start a photography business. Almost any serious entrepreneur will tell you that you should organize your thoughts on paper.
Your business plan will act as your roadmap on how your business can become profitable. It details everything from cash flow, expenses, management, and competition.
Assess your startup costs
A startup cost assessment is a necessary part of your business planning process. It's essential that you know everything you'll need to run your business and how much starting capital is necessary.
Camera equipment can be expensive, so if you have to purchase it, make sure you've planned for it. And don't forget to include maintenance, office location, and marketing expenses in your planning process.
Evaluate your finances
If you're just starting, it's important to realize that your business won't be successful overnight. It may take a couple of months and a lot of hard work for your business to get off the ground.
You need to be patient and take a long view of your career. And you also need to make sure you have enough savings to cover your personal needs while waiting for your business to build up.
Come up with a pricing plan.
How much will you charge for your services? All photographers face this difficult question, especially when starting out.
Start by figuring out what one hour of your time is worth. It's also helpful to find out the pricing ranges of your competitors, so you can make competitive pricing plans.
Create your portfolio
A photography portfolio can be a great marketing tool. It allows you to share your best photos with new clients and show them what you can do. You can display your portfolio on a website to help you get more potential clients.
Make time to network.
You must network your heart out as a photographer and new business owner. Find other photographers, vendors, and clients and get to know them to grow your business. You need to get your name out there. Try joining groups, forums, and clubs whenever you can.
There is so much marketing potential on social media. It can help you reach a larger audience than your website.
Try posting some of your best photos to Instagram or Facebook to increase the visibility of your business. You can also utilize marketing tools like ads and pay-per-click services.
Winning Ideas for Photography Business
There are endless opportunities that the photography industry has to offer. Everyone loves photographs and will be more than willing to pay you to capture precious memories.
Here are some winning ideas that you might consider. These are relatively easy to start, and you can get started with little to no cost!
Stock Photography
Stock photography refers to selling your photographs to a marketplace or platform. You can sell a wide range of photos, from buildings to people to nature.
As you continue with stock photography, you'll be able to tell what kind of photos sell and which don't. And it's essential to adjust your photography strategy accordingly.
Pet Photography
Pet owners love taking photos of their fur babies. So if you're an animal person and have a good grasp of photography, this could be a great photography business idea for you. Not only is it profitable, but think of the cute furry clients you'll be taking photos of!
Photography Courses
If you have rich photography experience and consider yourself an expert, why not share your expertise with others through online courses? This is a great way to help new photographers take their skills to the next level while earning. Make sure you offer multiple courses to get clients to come back to your business.
Portrait Photography
Even with the advent of camera phones, portrait photography is still very popular. You might want to consider this business idea if you enjoy photographing people. You'll need to offer numerous products and possibly even branch out into different types of photography, given the competition in this area.
Real Estate Photo Service
Great photos can help sell real estate much faster. And real estate agents and homeowners are willing to pay a premium for excellent photos they can use to advertise their properties.
Wedding Photographer
Photography and weddings always go together. Weddings are a momentous moment in a person's life; naturally, they want it documented as artistically as possible.
If you enjoy the magic of weddings, this business idea may be perfect for you! You can also work with wedding venues to ensure you receive more clients.
Fashion Photography
Fashion photography is a popular type of commercial photography. This involves capturing images of clothing, fabrics, jewelry, and still-life objects or products.
These photos are then used for catalogs and business sites. The main objective of this photography market is to provide visual images of the style and products offered by a company.
Drone Photography
Drones are increasingly being used for photography. This is because they offer stunning aerial photos with unique shooting angles and perspectives.
If you are looking for an innovative and popular business idea, drone photography is worth looking into.
Is It Worth Starting a Photography Business?
You can turn your photography skills into a lucrative career with the right mix of hard work and talent. Despite the competitive nature of the photography market, many photography business owners have been able to find their niches and build successful careers. And you can too!
Wrapping Up
Photography can be a very profitable business. Make sure to put in the hard work, and don't be afraid to get creative.
Follow the tips mentioned in this article, and you can never go wrong. There is no limit to the ideas for photography business ideas that you can turn into a success. Good luck!
Explore All
Generate Startup Ideas Articles