If you're looking to start a cafe business, this article is a great place to start. A lot of people are just starting to realize the huge potential in this growing industry. Many cafes are popping up on every corner. With innovative food and drinks on the menu at a cafe, it's easy to see why.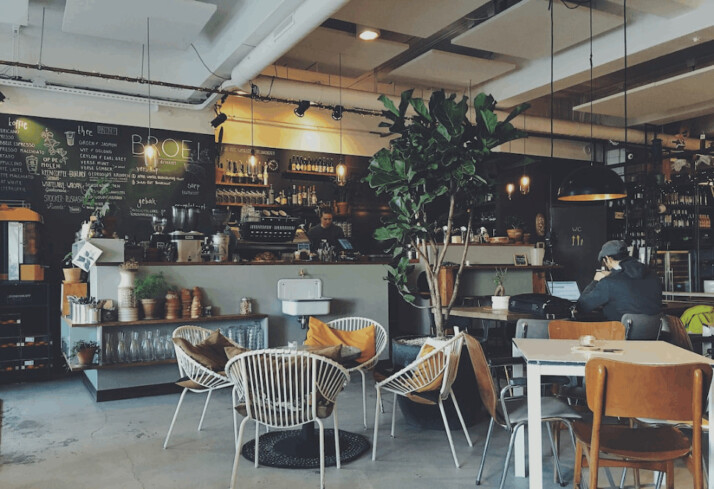 This article explains some of the most innovative business ideas for coffee shop.
Top Innovative Business Ideas for Coffee Shop
Innovation helps your business stay ahead of the competition. Take a look at these innovative business ideas for coffee shop.
1. Offer Espresso Catering Service
We are used to having caterers serving food at events and parties. Why not build a business that caters to guests' coffee needs at parties too? It typically requires setting up a booth to attend to customers and serving them your best coffee.
2. Mobile Coffee Truck
Mobile food trucks aren't new. They've been around for a while, and they've had resounding success. You can open a mobile coffee shop as well, and it can have a similar impact.
Like mobile food trucks, you should make sure your offering is specialized. This means you should concentrate only on the things you're good at.
3. Concentrate on Special Edition Drinks
There's always that urge to be a master of all trades in your coffee business. This pattern isn't always the best. You can concentrate on special edition drinks instead.
You can create different types of specialty drinks for different occasions. This way, you can trust that you'll have people looking forward to visiting your store during special occasions.
There has always been an association between coffee and improved productivity. Therefore, the idea of offering a cup of coffee to people sharing a workplace isn't strange.
Final Thoughts
These innovative business ideas for coffee shops can help you stand out from the pack and bring in more customers. If you need more ideas, you can use INK's startup idea generator tool.
When you have one of these innovative ideas, you'll be able to have a successful business. Your innovative idea will make the climb up the ladder of success easier.
Explore All
Generate Startup Ideas Articles