Interior design is one of the most creative industries you can start a business in today. From shopping centers to resorts, hotels to residential homes, everywhere you go, they exist — the creative design is evident.
With such a high demand for quality interior design, you need ingenious interior business ideas to stand out from the crowd. This article is going to give you exactly just that.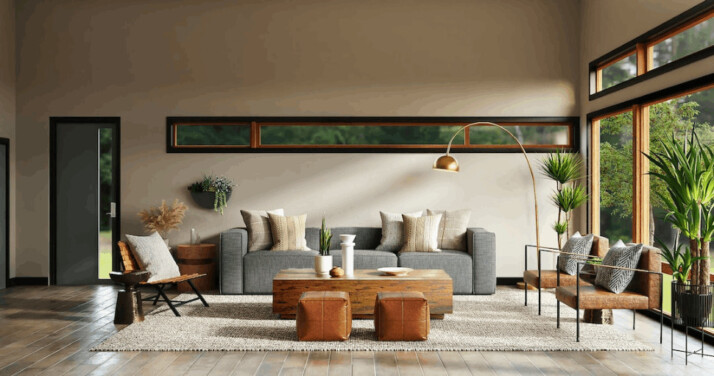 There's a long range of interior design services that you can get into. And we'll talk about that and more in this article. Are you ready to be a successful interior designer? If so, keep on reading!
How Do I Start My Own Interior Business?
The hardest part of a business is getting started. But with the right strategies, everything can flow much smoother than you might think. Here are some of the main steps you need to take to get your interior business off the ground.
Determine what services you'll offer: Pick a niche and stick with it. If you only want to offer kitchen and bathroom design services, make it clear from the beginning.
Focus on your style & specialty: Think about what styles you want to specialize in, whether it be traditional, rustic, modern, and so on.
Choose a memorable business name: What is a business without a name, right? Pick a business name that will reflect your work. Keep it simple but catchy.
Build a beautiful website: Make your business official by registering it and building a website that can exhibit your work. A beautiful website will make potential clients more comfortable knowing that you provide good services.
Build a portfolio: If you're just starting out, fill your portfolio with your mood boards and 3D design renderings. You can also include images of your home or spaces you've helped design.
Set your rate: Get to know how much other designers are charging. Set a competitive rate, be it hourly, per project, or a fixed rate.
Market, Market, Market: It can't be said enough, but marketing is so important for a business to succeed. Get the word about your business through social media, local newspapers, blogs, ads, etc.
Interior Business Ideas
Custom Furniture Covers
Furniture covers don't only need to fit the furniture but also the ambiance of the room.
Offer your clients specialized furniture covers with different colors, patterns, and designs that match the unique design of their homes. You may also work on a subcontract basis for an established furniture upholstery service or retailer of home furnishings.
Designer Pillows
Whether it be pillows for beds or the sofa, great pillow designs can spruce up a room. This can be a very popular and profitable business idea, and you can do it from home.
Holiday & Event Decoration
On holidays or events, people want to decorate their homes and even business places. And these special occasions call for even more special decorations. You can offer your design services for events like weddings, birthdays, or Christmas parties.
Mirror Art & Installation
If you consider yourself an expert in mirror art, then you can start your own business at home. You can create and install mirror art as per your client's taste. This is especially in demand now, and you can earn handsome money through this business.
Skylight Installation
Installing skylights gives the room a pleasant glow if done right. And you can help clients achieve that. With small startup capital, you can start this business from home.
Hotel Art Supply
Hotels need a lot of artwork for interior designs. Work with hotels to become their official art supplier. Your clients may request specific items according to their particular needs.
Antique Furniture Refurnishing
Antique furniture is expensive and often holds sentimental value. And owners will be more than willing to pay to have it refurnished by professional and experienced hands.
Professional Organizer
People often struggle with a lot of junk in their houses or offices that they don't know what to do with. This is where your services as a professional organizer come in. You can customize filing and storage systems to fit your client's needs.
Final Thoughts
There are endless opportunities that await you if you're willing to bid on an interior business idea. It can be your stepping stone to launching a full-scale interior decorating company in the future. Choose from the many business ideas in this article to begin creating your own interior design business today.
Explore All
Generate Startup Ideas Articles