Starting your own company or brand is a task like no other. However, financing your business depends on your available funds. You can consider low maintenance business ideas if you want a business that generates passive income.
Inasmuch as you want to start your own business, allotting funds you need may seem difficult. This is the case if you do not have millions of dollars on your disposal. You must understand that not all businesses need to begin with seven digits of money!
Try to read through the low maintenance business ideas below. You will learn about a few startups you can establish that requires a small amount of money. Also, you will deeply understand the concepts you need to know.
What is a Low Maintenance Business?
Starting a Low Maintenance Business means that you don't need to work all the time. You can work for 3 to 8 hours a week and enjoy your family and personal life.
This is a better alternative to working long hours every day, completely missing out on the moments you have with your loved ones. Low Maintenance Business ideas are a viable option for singles and couples who want to earn money and enjoy their life as well.
The bottom line? You only need to maintain yourself and the capital required to make enough money each month to sustain your business.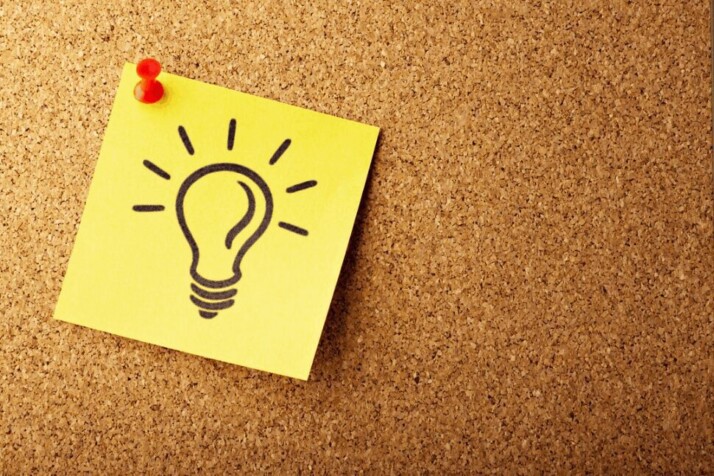 Eight Low Maintenance Business Ideas
Low maintenance businesses are not management-intensive. Automation or outsourcing of the work to other people or companies can help accomplish this.
An excellent option for entrepreneurs looking for extra income is a low maintenance business. Do you want to start your own business and earn a six-figure income? Then consider starting a low maintenance business.
There are many low maintenance business ideas. This guide will show you eight of them. Read on!
1. Parking Lot Business
The demand for parking spaces has increased substantially in recent decades. People are purchasing cars easily.
Parking lots are becoming increasingly difficult to find. This is where a business opportunity can arise. In a private parking lot, customers can park their cars in a comfortable and safe environment.
A parking lot business requires ample space, an attendant, surveillance systems, and payment collection software. To increase your income, introduce an EV charging station.
Parking lot businesses offer low maintenance since you will not have to physically be in the lot. You can fully automate your parking lot as a 24/7 facility.
2. Laundromat
The first laundromat opened in the United States in 1887. Josephine Cochrane invented it after feeling frustrated at having to wash laundry by hand.
The laundromat provides washing and drying machines for personal use. There are a variety of machines available, including coin-operated machines and those that require a card.
Additionally, they offer detergents and fabric softeners for use with the machines. If a laundromat is in the right location and has the right prices, it can make a lot of money.
3. Vending Machines
Typically, vending machines offer food, beverages, snacks, or cigarettes through insertion of tokens, swipes, or coins.
Start-up of a vending machine business has many advantages. It offers low startup costs, streamlined operations, all cash-based transactions, and flexibility.
With a vending machine, you're able to earn passive income without much involvement in your business.
4. Vacation Rentals
Buying or building a vacation rental is an effective way to create passive income without having much involvement in the business.
Make money with vacation rentals from a strategic location, often nearby attractions. Make sure you choose an area that is easily accessible and desirable all year long.
Feature all the amenities available online and stand out from the crowd.
5. Self-Storage Yard
Self-storage yards offer a convenient and safe place to store items that are no longer needed at the moment. People put their old possessions here without the wish to dispose them.
Having a storage yard will ease the hassle of keeping things you don't need at home or office.
Storage yard operation is relatively low-cost and doesn't require much financial involvement. A safe storage location and staff are all you need to help customers.
Self-storage software monitors storage units and collects customer payments if you want convenient bookkeeping.
According to the items stored, self-storage yards may charge based on their periods of storage or on their fixed rates.
6. Self-Service Car Wash
In comparison with traditional car wash businesses, self-service car washing is a profitable low maintenance business. Auto detailing bays equipped with soap, brushes, high-pressure water, and wax are mostly provided by the self-service car wash.
Other services include an EV charging station, tire inflation, and vacuum cleaning.
Self-service car washes benefit you because they do not require a person to wash the cars and allow you to monitor your earnings. Provide quality equipment to your customers if you are starting a self-service car wash.
7. Online Course
Online courses are one of the fastest-growing online businesses. Creating an online course is a great way to earn extra income.
It allows you to monetize the knowledge you already have.
Online courses are taking up more and more of an increased pace with the COVID-19 pandemic. Some learning platforms have seen 15-folds growth in people who enrolled.
It's also great that these new platforms are so simple to use that instructors do not have to worry about tech. You simply need to focus on creating content that is informative and engaging at the same time.
8. Camping Gear Rental
Camping with friends or family is always fun. Campers have the option of purchasing equipment or renting it for the rest of their lives.
Camper vans or camp gear rentals are cheaper and more convenient since they don't need storage and maintenance. Camp equipment rentals can provide you with both a low-maintenance business idea and camping inspiration.
Camping gear generates income over its lifetime, making it a good passive income source. If you invest in what is needed, provide quality and comfort.
Secure a reliable online presence and partner with camping tour operators in your area.
Conclusion
Earning money and starting a business doesn't mean you need to give all your time to the effort. There are low maintenance business concepts like the ones above that you can consider. Remember to think about these examples and choose the ones that fit your interests the most.
Explore All
Generate Startup Ideas Articles