Small businesses are some of the world's most resilient, valuable, and successful ventures. They focus on providing value to their customers and building a lasting company. They don't have an army of employees, so they tend to be more agile.
Small businesses are crucial to the nation's long-term economic health. The most common small businesses serve niche consumers and markets.
A high-growth small business requires focusing on less prominent niches and a willingness to experiment and do things differently. A successful small business is a force of collaboration and innovation.
It's easy to get overwhelmed with the information out there, especially when you're thinking about a small business to start. This guide has compiled a list of typical small businesses to inspire your ideas.
8 Most Common Small Businesses
Small businesses are the lifeblood of our economy. There are thousands of small businesses out there. But sometimes, deciding which is the best for you can be overwhelming. Below are the most popular small businesses to consider.
1. Arts, Entertainment, and Crafts
Paintings, videography, pottery, hand-made arts, and photography are common small businesses in the art categories. These small businesses are often easy to start and can be run from home. The demand for arts and crafts is high, and the business is profitable. A small business in the Arts, Entertainment, and Crafts category is ideal for those who are creative and passionate about their work.
2. Pet services
Pet service is booming, as several pet owners are looking for people to groom and walk their pets. If you love pets, you might want to consider starting a pet shop or a veterinary clinic. You can also provide animal medical services or work with other people with the skill. The only experience you need to kick-start this business is pet-related experience or personal pet ownership. This business is also lucrative and can fetch you good income in time.
3. Personal Trainers
Personal trainers create and implement fitness routines, measure fitness levels, and teach various fitness-related exercises. Most personal trainers work with people who want to lose weight, get in shape, or make sure they stay fit and healthy.
If you're a fitness enthusiast, you can be a personal trainer! You generally don't need formal qualifications to work as a personal trainer, although there is usually a required amount of experience.
You can offer your services online, open your web-based gym, or meet with clients in person. Whatever your preference, there's always someone out there who wants to learn how to get in shape.
4. Healthcare and Virtual Medicine
Healthcare is a leading industry and an expansive field with a wide range of opportunities. Virtual medicine is also a growing industry fueled by technological advances in the healthcare field.
Many telemedicine companies now offer medical consultations over the phone or via the internet. The healthcare business is common because it provides a service everyone needs.
Typical businesses in healthcare are hospitals, senior homes, pharmacy stores, medical laboratories, clinics, and so on.
5. Accommodation and Food Services
Everybody eats food, making the food business a common one. Food service is vast and diverse, so entrepreneurs have many opportunities to start their businesses.
One could own a restaurant, become a personal chef or offer catering services at weddings, parties, and other festivities. Food service is a great business to own if you have excellent culinary skills.
There's always a need for accommodation, whether hotels, inns, or lodging spaces. The accommodation business is a viable option for anyone who has a passion for hospitality and is interested in making a profit.
6. Local Auto Repairs
Automobile repairs, from basic maintenance to oil and brake changes, are in high demand. You can make a good income as a mobile mechanic with the right skills. You could offer home services to customers or begin a mobile auto detailing business.
7. Site building and web design
Almost every business today requires a website and seeks the services of a qualified web designer. Developers and web designers interpret business needs into a concept and make it happen.
They design, develop and maintain websites to look professional and have a modern appeal. If you possess the skills and expertise to build a good-looking website, there's an absolute demand for your skills today.
8. Dropshipping
Dropshipping is one of the common online businesses today. This is a business model where a retailer sells the products of others online.
As the retailer, you'll take client orders and pay the supplier to ship the product to the customer. This business is lucrative but requires detailed knowledge and marketing. You need to set up an online store or website where your customers can place orders for products.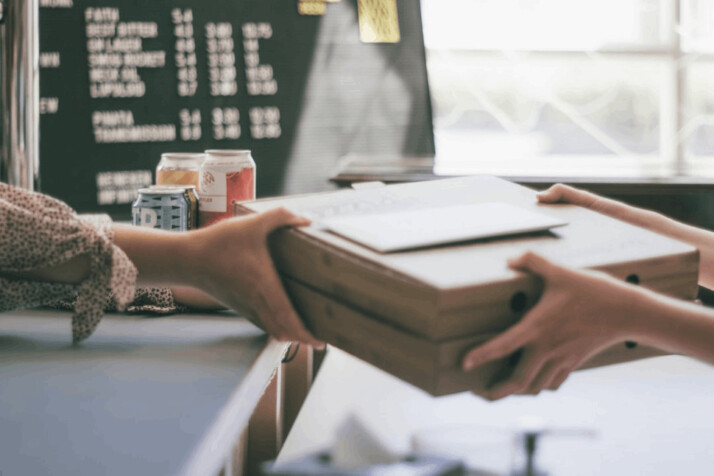 Wrapping Up
Small businesses are the backbone of the economy and the engine that drives many of the world's biggest economies. This article describes the most common small businesses. You can succeed at a small business with hard work, dedication, and determination.
Explore All
Generate Startup Ideas Articles