Nursing is such a profitable career that nurse entrepreneurs have many ideas to consider. Are you a medical personnel searching for ideas to start as an entrepreneur? It is easy to develop an idea when you know exactly where your passion lies. Nurse entrepreneur business ideas are endless, so it helps to know your available options.
There are many ways you could leverage your nursing expertise and start a fantastic business. If you are interested in knowing the options available, continue reading.
This guide lists some of the best nurse entrepreneur business ideas you could start with your skills and knowledge.
Top 11 Nurse Entrepreneur Business Ideas
Nurse-led businesses have the potential to generate excellent returns as they proffer solutions to pressing medical health problems. This business often requires a unique set of skills, including typical nursing duties. You also need the willingness to work in a non-traditional work setting.
There are several opportunities available to nurse start-ups. An essential requirement for success is the know-how in your area of expertise. Here are some of the best nurse entrepreneur business ideas.
1. Legal Nurse Consultant
Legal nurse consultants are registered nurses who work alongside attorneys and other professionals in the legal field. They act as witnesses in medical cases like personal injury and medical malpractice.
As a legal nurse consultant, you will offer advice for legal matters that are brought to you. You need a good command of the law and an understanding of the legal system to excel in this business. Also required is an excellent interpersonal and communication skills.
2. Health Coach
Going into business as a health coach requires you to assess your client's health goals. And also help create a plan to help them achieve that goal.
As a health coach, you'll use evidence-based conversation and strategy to engage patients in their health behavior safely. You'll need excellent active listening skills to excel in this business.
3. Care Provider Specialist
You can become a care provider specialist in a specified medical field. Your job will be to provide patient care based on your formal training and experience in exceptional cases.
For instance, you could give special care in mindfulness and stress reduction. You'll do well in this business with your expertise in caring for patients in your chosen field. Here are some examples of specialized care providers:
Holistic or alternative medicine services.
Fertility consulting.
Telehealth.
Childbirth training.
In-home care.
Lactation consulting.
4. Wellness Coach
A wellness coach is a supportive guide that helps clients set health goals, manage stress, and eat healthily. They provide all-inclusive wellness coaching services and assist their clients in maintaining self-care, relieving stress, and staying healthy.
Wellness coaches help clients find healthy nutrition, increase self-understanding, and get their bodies back to good health. If you're particular about overall well-being and have adequate knowledge on nutrition and self-care, this is a business to consider.
5. Blogger
With the knowledge and experience that you have acquired, you can become a blogger nurse. You can write on specific topics as people search for medical tips or advice. Whenever people visit your site, the helpful information they find there should make them want to revisit or refer others to your blog.
A basic understanding of keyword research will help you focus on providing answers to the questions people are looking for. You'll also need to have a basic knowledge of SEO to maintain the top spot on search engines.
6. Childbirth Education
As a childbirth educationist, you'll provide pregnant women with information that will help them through the period of pregnancy. You'll help pregnant women access accurate and up-to-date information about childbirth and all they need to know about maternity care.
Vast knowledge in childbirth education will help you provide the best guidance to pregnant women and those planning to become pregnant.
7. Fitness Nurse
As a fitness nurse, your job will be to provide clients with personalized health plans on nutrition and exercise. This will keep them fit while considering their health conditions. You'll need an experience in physical fitness, personal training, or a related field.
8. Selling of Medical Products
You can start a business selling medical products such as scrubs, accessories, and medical equipment. You can also sell products like nutritional supplements to patients.
If you sell this at the healthcare facility where you work, you must obtain permission from the management. Also, avoid imposing these supplements on patients. You could set up a medical store, which allows you to work on your schedule.
9. Telehealth Consultant
Telehealth consultants provide patients with a safe alternative for onsite visits, allowing them to continue their routine visits remotely. If you are conversant with technology, you can attend to clients via voice/video calls without them meeting you in a physical location.
10. Hospice Care Giver
Hospice caregivers provide care to people in the last phases of incurable diseases like cancer and others.
Giving care to such people who are near the end of their lives is not an easy job. If you choose to pursue this business, you must ensure that you can stay mentally and emotionally balanced.
11. Medical Spa
A medical spa covers various services, including massage, and physical therapy. It generally services multiple people, including patients recovering from surgery or illness, athletes, young people, and children.
Medical spas offer aesthetic treatments under the care of licensed health providers. Treatments often involve noninvasive approaches to rejuvenate your skin and body. You can start a medical spa and offer these services in your location. By presenting yourself as a professional, you'll gain more patronage.
As an experienced nurse, you might open a practice with a board-certified dermatologist or plastic surgeon. You may need extra training in dermatology to begin. You can gain certification from a plastic surgery certification board for nurses.
How to Pick the Perfect Nurse Entrepreneur Business
Before settling on any of the business ideas above, assessing your experience and background is essential. You'll need to find a business that matches your expertise and passion.
Your idea also needs to be practical and executable. If you don't want to go wrong in your business choice, ask yourself the questions below. Your answers will give you a better idea of what type of business suits you.
What part of the medical field am I experienced in/passionate about?
Will I understand a client's problem enough to proffer the right solution?
What are my weaknesses/strengths as a nurse?
Are there categories of patients that I would prefer to work with?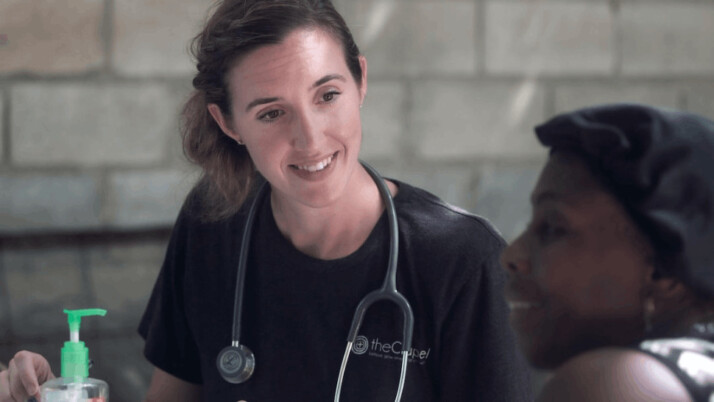 Conclusion
Nursing entrepreneurship allows nurses to be self-employed and pursue personal visions. You can use your skills, knowledge, and education to start and keep your business running. Whichever business you choose, you'll be contributing immensely to healthcare improvement.
When you choose a business idea that aligns with your passion, it becomes easier for you to endure long work hours. You must also possess the required skill set to become a successful nurse entrepreneur.
Explore All
Generate Startup Ideas Articles