After establishing your small business and putting all the necessities in place, you'll want to open your doors to the public. Open days allow potential customers and business partners to meet you and see your business in action. But how do you make your open day successful and memorable? These open day ideas for business will help you open your business with a bang, market your brand and get people through the door.
Open days are a great time to showcase your business in a fun, creative, and distinctive way, marketing your products to your potential clients. It allows you to reposition your brand and improve your public image. An open day can increase your brand awareness and make you seem more professional.
Why You Should Organize A Grand Opening Event
A grand opening event is a fantastic promotion technique. Whether you've just opened your store or are looking for publicity, an event can help you quickly get your business off the ground.
Events can also be a great way to engage many people at once and cultivate some good publicity. You can also garner new opportunities and have an unparalleled opportunity to network with potential clients.
There are so many benefits of hosting a grand opening event. Here are some of them.
1. Create Brand Awareness
Most people learn about new brands from grand opening events. Before the event, you might run some advertisements on social media and have journalists write stories about your store opening.
Your open day event would be an opportunity to show off your products to the public and attract potential customers.
2. Promote Excitement
Your grand opening event would also create a buzz and make your brand very memorable in the local community. People remember events that provide a lot of excitement. So, if your event is fun for the community, you will achieve brand awareness and expansion and gain loyal customers.
3. Build relationships
A grand opening event for your business gives you the opportunity to build relationships with customers, organizations, and even the community. It allows you to network and interact with other businesses, community leaders, and prospective partners. Your event may also bring in much-needed business and expand your customer base.
Six Fantastic Open Day Ideas for Business
To make your open day memorable and successful, you must be creative and think outside the box.
Not every grand opening idea is suitable for every type of business, so it's essential to identify which you need to work with. Below are some of the most creative ideas for open days that can give your business a unique identity.
1. Break a World Record
If you're looking for recognition and brand awareness, you'd need to give your company the most impressive opening event of all time. Try to break a world record that relates to your business.
Check out the Guinness Book of World Records and pick a history related to your business line. For example, a fine dining restaurant might break a world record that relates to food.
Advertise the event in the media and after your event, put it out on the internet. You will draw in a significant number of visitors. The press might also circulate your event, helping to drive brand awareness.
2. Host a Huge Giveaway
Everyone loves free things. And the perfect time to offer some freebies is your grand opening! Whether free drinks or free swag, these ideas are sure to get everyone talking. You may host a raffle or offer a door prize for attendees to win. This will surely attract an audience for your grand opening.
The items you give out should be related to your business. For instance, you could give away a food basket if you're running a restaurant. A travel agency could give away an all-expense paid trip. Your giveaway doesn't need to be so expensive.
3. Host a Free Concert for Your Local Community
Organize free concerts and have popular bands perform at your open day event. Musical entertainment is a great way to create a sense of excitement and promote an exciting atmosphere.
Local bands will be more willing to help with the event, as they'll also be promoting their band. Your audience will surely love it and will remember your brand for the longest time.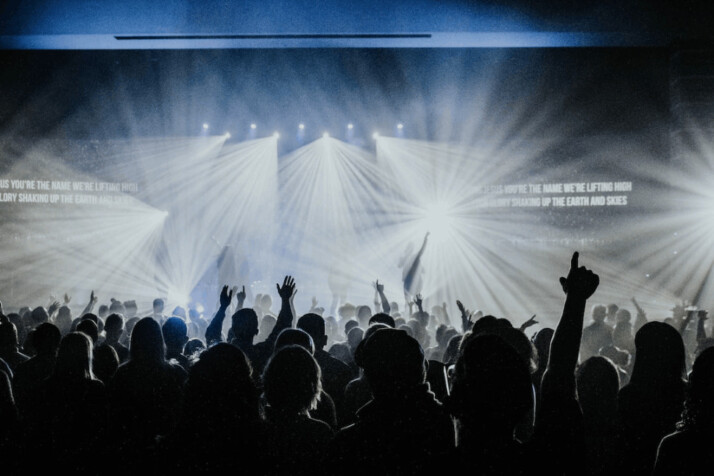 4. Promote Celebrity and Influencer Appearances
You can leverage the power of celebrities and influencers to create a buzz about your business' opening day. An endorsement from a celebrity will promote your company to a broader audience and help it gain initial traction.
Reach out to a local celebrity, artist, influencer, or philanthropist and ask the individual to attend your business' opening day. Then promote this on social media to let your audience know about it. Involving celebrities in your open day can bring real value to your business.
5. Host an Art Show
Art shows and exhibitions are among the most highly attended styles of events. The physical presence of works of art in one place creates a desired dialogue. Inviting artists to display their artworks like paintings and photography improves your visibility in a targeted area. Ensure that the press is present to cover the event in a positive light.
6. Host a Charity Event or Fundraiser
Hosting a fundraiser or charity event that will benefit the community is an excellent idea for your business open day. It will attract potential customers and establish your business as an honorable member of the local business community.
Customers would want to support your brand with the little they have. You may also partner with a charity and put out word that the proceeds from your event will be used to promote a cause. This will leave a positive impression on attendees and help you build relationships with your local business leaders.
Wrapping Up
Your business open day should not only be a great day for you, but for your customers, and the people in your local community.
Open days are meant to build brand awareness, promote excitement, and build relationships to get your business moving. Brand opening events are a great way to market your product and leave a lasting impression of what you have to offer.
Don't be afraid to think out of the box for an idea to demonstrate your brand's penchant for creativity. This guide lists some of the best open day ideas for business. Find what works best for your business, and go for it!
Explore All
Generate Startup Ideas Articles