Many popular things are easy to make and sell and have high-profit margins. For example, creating and selling handmade goods is a profitable side business that almost anyone may begin with little capital.
Working with your hands has improved mental health, especially for people who spend their days at a desk. Making something with two hands is relaxing and similar to meditation. Creating something from scratch can lift your spirits and calm your nerves because of the sense of mastery you gain from doing so.
Find and hone your skill so you can earn extra money on the side by creating and selling unique creations. If you are thinking profit popular things to make and sell, let's get started!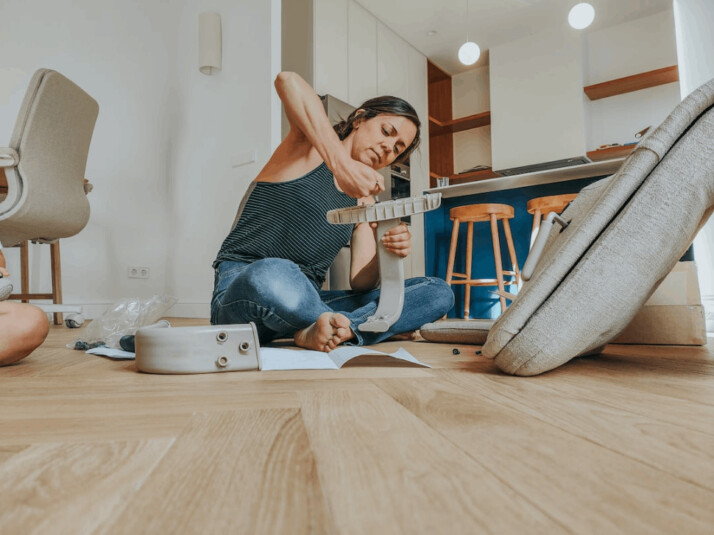 Popular Things to Make and Sell to Earn Profit
When you're wondering how to make extra cash, look no further than your home. Here are some DIY items that people are willing to pay for!
1. Resin and Polymer Clay Jewelry
With the many tutorials available, you'll be able to work with both without spend any substantial amount. Making jewelry is a fun hobby that also contributes to mass production as a side business.
Making jewelry out of resin requires a few more steps because it entails mixing chemicals and can get dirty. Using trial and error will help you learn to avoid bubbles when making things.
The polymer clay jewelry is joined to jump rings with freehand cuts or little cookie cutters. For a more polished result, it's recommended that you purchase a special rolling pin.
2. Tufted Rugs and Mats
Rug-making, whether by hooking or tufting, has seen a rise in interest in recent times. Use a tufting gun to make a one-of-a-kind rug, mat, or textile wall hanging from scratch. You can also hook it by hand with a punch needle.
Rugs made by the best designers can cost hundreds of dollars. If you know what you're doing, it can be pretty profitable.
Create tufted carpets to order according to your client's specifications. If you want to use a tufting gun, it will cost you a few hundred dollars to get started in this field.
If you're interested in taking up this activity but still undecided, you might want to consider taking a class first.
3. Textile Dyeing
Artificial and natural fabric dyes are available for purchase. DIY colors using pantry staples like avocado peels, turmeric, and teas are open to experimentation.
String or elastic can be used to prevent color from penetrating during the tie-dying process. However, bulldog clips, clothespins, or a wax-resist technique like batik can all serve this purpose.
4. Paper Flowers
Making and selling paper flowers is a cheap and straightforward hobby that might also be a lucrative side business. Despite suffering severe losses during the epidemic, the wedding services industry is on the mend.
Selling paper flowers as eye-catching centerpieces for social gatherings is a promising way to cash in on this booming industry. Many resources are available online, including tutorials and templates, for making paper flowers.
If you want to save money on shipping, you should look for or make patterns that consumers can fold and unfurl.
5. Home Fragrance
Candles and other home fragrance goods require no-making experience and are among the easiest crafts to manufacture and sell online.
If you're interested in experimenting with the technique of adding essential oils to the melted wax, purchase a simple candle-making kit. However, there is a wide range of options available to you. You can stand out from the crowd by using innovative packaging or shapes.
You can make and sell room and linen sprays, personalized essential oil blends, and natural diffusers are a few other home fragrance crafts that.
Remember that candles damage easily and melt, if you intend to sell them online. Think about this too when deciding how to ship items.
6. Ceramic or Pottery
Due to the necessity of specialized ovens (called kilns) to fire the clay, entry barrier to pottery is much higher than in other crafts.
Although these are inconvenient because of their size and cost, you can rent kiln time can usually from local community centers or clay workshops. Air clay or cement (poured into molds) can also create planters that resemble pottery without firing.
Participate in a pottery workshop or class if you want to learn to work with clay and use a kiln. Garden signs, hanging planters, watering spikes, and window boxes are just a few plant accessories available.
7. Face Masks
It's true that we're getting closer to never having to wear masks again as immunizations become a standard issue.
However, Face masks won't go out of style any time soon. This is because there are still many children unvaccinated worldwide and outbreaks occur from time to time.
Face masks are used in numerous places to prevent the spread of the common cold and smog's health effects.
Making and selling fabric face masks is a great side business for anyone with basic sewing skills. You may find tutorials online or create your own template.
You can find masks for the face anywhere. Think about ways to make a better mask than the standard one. Since most face masks are flat, they may be mailed easily. Give away delivery costs by factoring them into your selling price.
8. Repurposing of Old Items
Repurposing old garments does not require the ability to sew. If you want to make a statement, try distressing some denim or cutting up and dying some t-shirts.
Think about what customers want. Can you name some retro styles that have made a comeback? What methods exist for updating outdated cuts to current fashion trends?
9. Tote Bags
The possibilities available for this craft make it one of the most adaptable on our list. Blank cotton tote bags are cheap and can be customized by silk-screening, beading, hand painting, textile dying, or embroidery.
You can create your tote bag pattern from scratch and sew it from start to finish. Get creative by adding pockets, zippers, and other embellishments.
One eco-friendly option is to make a tote bag out of a piece of clothing or fabric. The balance of power in the marketplace continues to favor environmentally conscious companies.
Think about how you can distinguish yourself in this over-saturated industry. For example:
A wine bottle tote bag, a bag that unfolds into a backpack
Make a bag that can be folded up and carried in a pocket
Create a bag covered in memes and pop culture references printed on canvas might be fun ideas.
If you aren't crafty, you could always send your designs to a print-on-demand partner and have them sent straight to the buyer.
10. Hand-Knotted and Woven Home Decor
Along with the revival of the mid-century modern style in interior design, woven and knotted textile art have had a renaissance. All levels of expertise are welcome in these hobbies.
Macramé, was a knotting method that was first popularized in the Victorian era and experienced a renaissance in the 1970s. It is used to create belts, textile art, and hanging planters.
Etsy has recognized hanging planters as a spring trend in home design, which correlates with the rise in interest in plant care. The learning curve is low, and the necessary tools are minimal.
Weaving is a technique that can be used to create a variety of textile arts and crafts, including wall hangings. Looms can range in complexity from small hand looms to massive electrical power looms.
All the tools and materials you need to try weaving can be purchased in a beginner's kit for as little as $30.
Wrapping Up
You can profit popular things to make and sell. Think about jewelry, soft baskets, tablecloths, and bath mats.
If you are stumped, put out your hand-knit sweaters and scarves at the market, flea market, and boutiques in your area. You may be surprised by the number of sales that you will get.
Explore All
Generate Startup Ideas Articles