If you are a techie entrepreneur, you might want to begin with a technology-related startup company. With the current progress experienced by the digital world, such a niche is ideal for greater profit-making. Programming startup ideas might fit your standards.
Programming and coding are sought-after skills that can lead to successful careers in many industries. This is true if you have an entrepreneurial spirit and are planning to start your own business. Programmers should design business ideas that leverage their unique skill set to create something new and innovative.
Are you looking for programming startup ideas? Search no further! This article will teach you a few things that you can consider when trying to brainstorm a technology-related business.
What is Programming?
A programming startup is a company designed to build, launch, and iterate at an accelerated pace. They are composed of specially-created teams focused on delivering a software product.
Also, they provide service to users at an early stage with the expectation of growth. Apps and software giants such as Facebook, Google, and Amazon originated from startups.
Programming is a discipline that uses codes written in computer languages to instruct computers on how to perform specific tasks. "Programming is the art of writing programs," according to Professor Gerald Weinberg.
Furthermore, programming is not just about writing codes. It covers everything necessary about technology and the digital age.
Three Programming Startup Ideas
Whether you want to open your own software development company or create a new application, this field has great potential.
You are uniquely positioned to start your own business as a programmer, developer, or coder. You can create a company that is not only innovative but also profitable with the skills and knowledge you possess.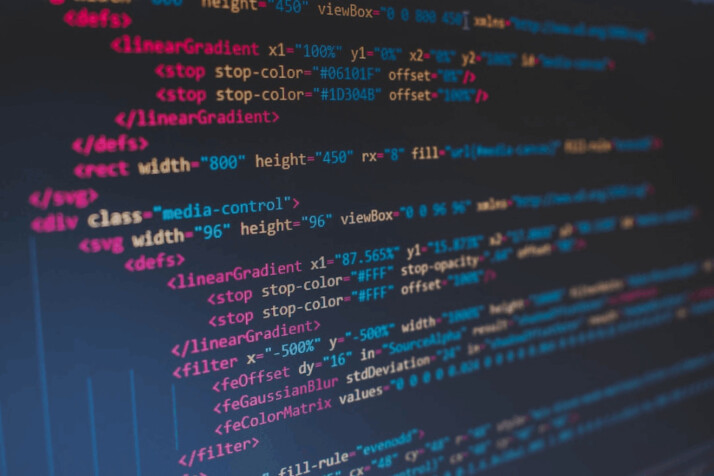 1. Chrome Extension Business
A Chrome extension business allows you to customize how your web browser works by using an application. The extension can add new features to your browser or change how existing features work.
You can create your Chrome extension and sell it on the Chrome Web Store if you are proficient in programming and coding. For free, you can also generate revenue through advertising.
This is a great way to leverage your skills and build a profitable business.
2. Artificial Intelligence
Right now, artificial intelligence is hot in the tech industry. Intended as an artificial intelligence tool, it is a computer program that simulates human intelligence.
Healthcare, finance, manufacturing, and retail are all common industries with AI tools.
To create an AI tool, you will need strong technical skills and experience in computer science. You should also understand AI tools and how to utilize them.
Today, AI is rapidly becoming one of the most important and sought-after technologies.
As businesses move to automate their processes and improve customer service, AI tools are becoming increasingly popular. By automating tasks that would otherwise manually proceed, AI tools can save businesses time and money.
3. E-Commerce Plugin
An e-commerce plugin allows businesses to sell their products online. These plugins typically integrate features like a shopping cart, a payment gateway, or a product catalog.
To build an e-commerce plugin, you must familiarize yourself with the different types of e-commerce platforms. You must also have a good understanding of how to develop them.
You may need to have strong programming skills as well.
As online stores are looking for new ways to improve their processes, e-commerce plugins are growing in demand. Entrepreneurs can enhance business development with plugins.
It also helps save time and money by automating tasks that would otherwise manually proceed.
Conclusion
Establishing a startup technology-related business is no easy task. All you have to do is take note of every idea you have encountered through this article.
You can begin with a Chrome extension business if you want to monetize your application-making skills. On the other hand, if you are into artificial intelligence, you can work on AI-related activities.
Lastly, if you want to ride the wave of the trend e-commerce is experiencing, you can establish an e-commerce business.
Explore All
Generate Startup Ideas Articles