Some of life's best moments are brief but memorable. They are often a break from the mundane repetition of our daily routines. If you want to earn lots of money by providing unique experiences, you might want to check out these recreation business ideas.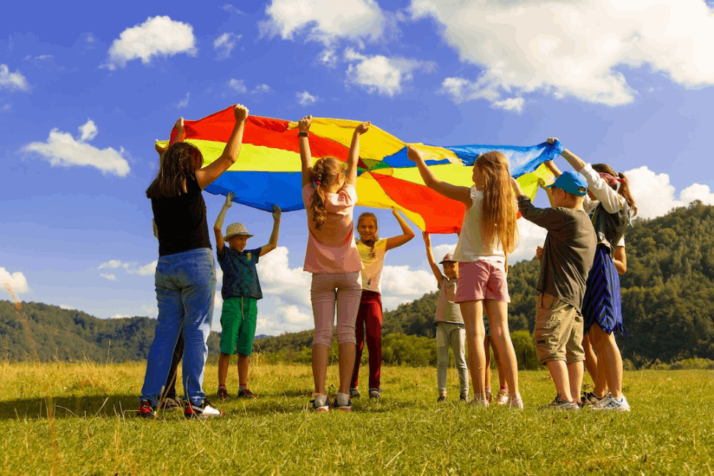 These businesses often last long, and they generate high income as long as they remain popular. If you have a passion for the outdoors and have a way with people, this might be the business for you.
What is a Recreation Business?
A recreation business offers activities such as bowling, golf, swimming, equestrian, sailing, yoga, and spas. They belong to the leisure industry and offer services with a recreational function.
It is often difficult to identify businesses within this industry, as they cross many segments, such as services, retail, and food.
The main idea behind recreation businesses is that they all bring pleasure and recreation to their clients. A recreation business may focus mainly on fitness and wellness and will sell products such as cooking classes and spa treatments. Other businesses will simply give customers an avenue they can relax and de-stress.
Many of these businesses explore the great outdoors, and they provide customers with a sense of adventure.
Is it Profitable?
Recreation businesses can be very lucrative as long as they are marketed well and their facilities are well-made and carefully run. The challenge comes in generating appeal for your business. Owners also need to ensure that their premises are safe. This is especially important for outdoor recreational businesses.
The demand for recreational businesses comes from their ability to provide customers with unique and memorable experiences. This makes them ideal for family trips, date nights, and corporate team-building events.
However, it's important to note that many recreational businesses require large capital, and they often incur big operational expenses. Those who plan to start a recreational business need to buy new equipment. You can't cheap out on equipment as low-quality equipment can pose a danger to patrons.
Depending on the nature of your business, you'll also need to account for higher operational costs such as utilities, repairs, and equipment maintenance. Some businesses use up a lot of electricity and water. Others may have higher sanitation costs because they may not be able to operate without a sewer or septic system. In addition, recreational businesses are also subject to stricter regulations.
Even so, they can generate a lot of income as long as they attract a huge influx of tourists. They will often enjoy long-term profits, and the internet may even revive a dying business with the right marketing tactics.
If you want to take this business opportunity, here are some things you need to consider before starting a recreation business.
Location
Location is important to all types of businesses, but it's especially important to recreational businesses because these businesses are usually permanent. It's going to be incredibly difficult to relocate your business once it's developed. Look for places that give customers easy access to your business.
Ideally, you'll want to locate your business near highways and popular areas. Traffic jams can be a problem if your customers have to drive a long distance to reach your business.
The only exception to this rule is if your business becomes a travel destination.
Legal Requirements
Different types of recreational businesses need specific licenses. It's important to secure these before starting to avoid any legal issues. You'll also need to maintain a slew of safety regulations before you're cleared to operate.
Remember that the safety of your patrons is at stake. Make sure to do everything by the book to avoid liability should an accident happen. Businesses are required to register with state authorities to ensure they're running as they should.
Personnel Training
You'll also need to be particular with the people you hire to operate your facilities. Just as your business may need special licenses, your personnel should also receive special training. This is for the safety of your visitors. Make sure you hire only professionals who have been working for many years in the industry.
Insurance
Lastly, don't forget to secure a business insurance policy. Make sure that your policy covers the costs to rebuild your business and not just your upfront costs. Recreational businesses such as resorts can be extremely expensive to build. Make sure you're prepared to handle acts of nature and other calamities. Moreover, familiarize yourself with the coverage of your policy.
We can't emphasize enough the importance of protecting your assets.
Once you've got read these tips, it's time to bring some ideas to life. Here are some examples you might enjoy.
Recreation Business Ideas
Adventure Clubs
Trail Hiking
Boat and Jet Ski Rentals
Golf Course
Pony Rides
Petting Zoos
Ski Lessons
Kayak Tours
Local Tour Guide Services
Kids' Summer Camp
Custom Treehouse Building and Rental
Firing Range
Sports Stadiums
Racing Track
Car Shows
Beach Resorts
Children's Outdoor Party Services
Camping Grounds
Fishing
Spelunking
Scuba Diving
Surfing
Wind Surfing
Go-Karting
Airsoft Range
Water Park
Outdoors Cooking Classes
Spas
In Summary
If you're looking for an opportunity to turn outdoor activities into a business opportunity, it's important to plan ahead. Recreational businesses often require a lot of money, and they come with their own risks. We hope these recreation business ideas help you become a successful entrepreneur.
Explore All
Generate Startup Ideas Articles