Global warming has become one of the greatest threats to our planet today, and recycling helps to protect the environment. Starting a recycling business is a great way to help save the planet while earning profits and turning waste into wealth.
If you're looking for recycling business ideas, you've come to the right place. We've picked out the best recycling businesses you could start and excel at.
While there are several business opportunities in recycling, it helps to understand each one to make an informed decision on which to start. With the right business idea, and excellent innovative business strategies, you can turn your enterprise into a profitable business.
Top 10 Most Profitable Recycling Business Ideas
People worldwide throw away tons of plastic, paper, and other materials daily. Luckily, a few businesses have found innovative ways of turning this waste into profits.
What's more, these ventures have matured into successful organizations that have made a difference in the recycling sector. You can make a living off this business while contributing to a sustainable planet.
Here are some of the excellent recycling business ideas.
1. Plastic Recycling Business
Plastic recycling has become a lucrative industry because plastic use is widespread, making these wastes abundant. It involves recovering plastic wastes and turning them into usable products such as polythene, plastic bottles, buckets, cans, and other items.
Plastic is hazardous to the environment as it does not decompose quickly. You would contribute significantly to preserving the environment by venturing into this business, not to talk of the income.
2. Paper Recycling Business
Another lucrative recycling business idea is paper recycling. The demand for recycled paper is on the rise. High machinery costs and inefficient waste paper collection are reasons behind this growing demand.
In the paper recycling business, waste papers such as newspapers, magazines, books, and other paper-based materials are shredded into bits and turned into pulp.
The pulp is then used to manufacture new paper. Since paper is from trees, the paper recycling business is an environmentally friendly way to minimize the cutting down of trees.
3. Battery recycling
Battery recycling involves reprocessing bad lithium-ion batteries into new cells. The use of battery is widespread, ranging from automobiles to household appliances, making this recycling business a lucrative industry.
Before venturing into this business, you need a good knowledge of batteries and battery recycling. Toxic elements can be released during the process of battery recycling, so it requires extra care.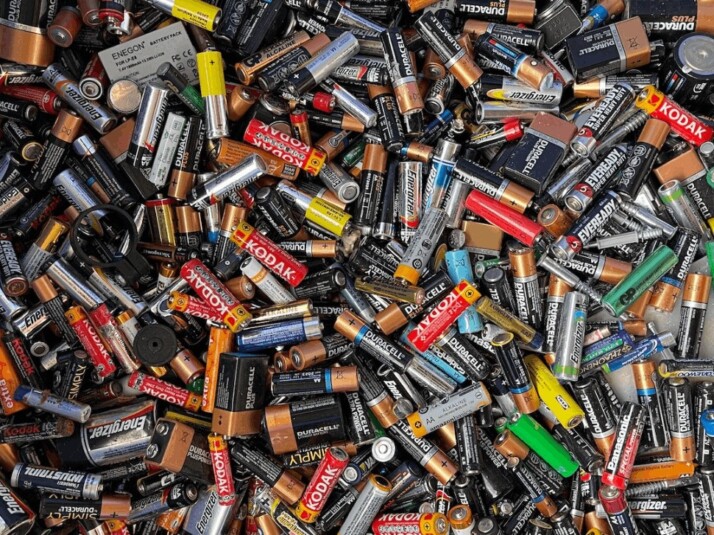 4. Aluminum cans recycling
The aluminum can is one of the most valuable recyclable material in an average recycling bin. This industry is very lucrative as there is a massive demand for recycled aluminum cans.
The wide use of aluminum in food and beverage packaging makes the material highly sought-after. This business can turn you into a handsome millionaire in no time.
5. Tire Recycling
Tires are made from rubber, steel wire, and synthetic and natural fibers, all of which are recyclable.
With the increasing number of cars produced daily, this recyclable business will keep booming. It's an ideal business for beginners because of the low investment required.
6. Glass recycling
Glass is one of the few materials that can undergo recycling infinitely without losing its qualities. The high resistance of glass to high flame using melting processes like annealing, fusion, or extrusion makes it easy to melt into usable shapes.
Glass can be melted into drinking glasses, bottles, jars, or molded sculptures. This recycling business is highly profitable due to low overhead costs and the high demand for glass products.
7. Scrap gold Recycling
Gold recycling is one of the most profitable of all recycling businesses. It includes extracting gold flakes from discarded old jewelry and watches, and reclaiming scrap silver and copper.
Gold is easy to melt and recycle. Even when it has been used frequently, it still manages to maintain its purity. In the recycling process, crap gold is re-melted, refined, and turned into new creative designs. This business is very profitable and one to consider.
8. Computer recycling
Computers are from materials like plastic and metals that can be recycled. Many scrap computers still contain reusable parts such as hard discs and CD drives which can be reused.
Computers can also be refurbished and made into newer versions that work. This business is highly profitable and worth venturing into.
9. Food waste recycling business
Food is wasted in large quantities daily, and food waste recycling is an easy and highly profitable business. This is mainly because food waste consists of high-nutrient that start the natural process of decomposing and turning back into the soil as fertilizers.
Food waste can be used to make fertilizers, composts, manure, animal feed, and bio-fuels in high demand in rural areas.
10. Wood recycling business
Wood for recycling is obtained from industrial waste, junk/worn-out furniture, construction waste, or tree-trimming. These woods can be used for making furniture and pallets.
Wood pallets are mostly used in shipping and storage. They can be repainted into various colors or even coated with plastic to increase their marketability. You can make a fortune off this business by starting small and expanding over time.
Conclusion
The amount of waste generated in various industries today is increasing daily. The growing consciousness to build a greener planet has created opportunities for those interested in owning recycling businesses. Recycling businesses are fast becoming one of the most lucrative ventures requiring low capital but offering massive returns.
All that is needed is a good understanding and knowledge of the recycling process and excellent marketing skills.
Explore All
Generate Startup Ideas Articles