Service businesses are becoming more entrepreneurial, with consumers seeking faster, better, and cheaper ways of getting things done. And that means there are diverse opportunities for aspiring entrepreneurs to enter this expanding space. The service business ideas list in this guide offers suggestions on various services you could begin and grow.
Service businesses offer non-physical services, including hairstyling, childcare, housekeeping, and pet care. These businesses are easy to begin as they do not involve production, or shipping of any products.
This guide offers some inspiration for service business ideas that can be pursued.
What is a Service Business?
A service business is a form of entrepreneurship that offers or provides a service to others. Unlike an establishment or product-based company, service businesses do not offer finished products or physical items. Instead, the service is the result, which could be an activity or work done for the customer.
Service businesses can have a contract, or franchise model. The service delivered in most service businesses ranges from healthcare, education, accounting, IT, marketing and advertising, entertainment, security, and more.
This business can be offered as a one-man or a team business. It may require a physical facility or a service approach that's provided remotely to a customer. Typical service businesses also use websites, software, advertising, and more.
Top 15 Service Business Ideas List
There are infinite service businesses you could start as an entrepreneur. The following are some of the most common and easy service businesses you can begin. These businesses have less risk because they require a less up-front investment.
1. Dry-Cleaning Pickup & Delivery
This service business idea is for you if you like to have your clothes clean, fresh, and out of the way. Offer pickup and drop-off services of the clothes of busy professionals and work with dry cleaners to do the cleaning job.
2. Personal Chef
If you have a topnotch culinary skill set, a personal chef business may be something to consider. Target busy working families or individuals looking to eliminate as much cooking time as possible to free up time for other things. You can also market your business to individuals seeking personal chefs to cook meals for special occasions.
3. Cover Letter/Resume Service
With your writing and editing skills, you can help clients craft an appealing cover letter and resume that will make them stand out. You might need a printer and some stationery to help you with this endeavor.
4. Tutoring
Put your brilliance into good use by offering tutoring services to struggling students. Whether with arithmetic or writing, this can be a profitable business, and you will get satisfaction from helping someone else improve.
5. Business-Plan Consulting
Many aspiring business owners find it challenging to draft a business plan and gather all the necessary research to get started. You can offer expert insights and guidance to such a person.
You're a perfect fit if you have topnotch writing skills, research skills, spreadsheet knowledge, and business acumen. Consult with such persons, hear their business ideas, and provide them with a beautifully crafted business plan. They'll surely recommend you to others.
6. Catering
Catering services might be an excellent choice for anyone who has had experience working in a restaurant. Catering services provide food for events, weddings, festive gatherings, and parties.
They only deliver the chairs, tables, and other items needed at such events. Whether it's a private event or a party for thousands of people, catering services is a profitable service business to consider.
7. Website Designer
New businesses seeking to establish a site or existing ones looking to update their websites require the services of a skilled web designer. If you have the skill set, this could be an opportunity to kick-start your service business.
8. Nanny Placement
Finding a good nanny is quite challenging for busy parents. Nanny placement agents take the stress out of finding a qualified nanny. They screen applicants, match personalities, and set schedules, providing clients quick and reliable services.
You can venture into this service business if you already have experience and skills in human resources management and childcare.
9. Cleaning services
A cleaning service is a great service business opportunity. The perceived necessity of continuous cleanliness can prompt a customer to use this business.
The potential clientele can include homes, offices, apartments, hotels, hospitals, and nursing homes. You can begin with a few skilled, honest, and hardworking individuals. Customers will need your service if your employees are competent and trustworthy.
10. Medical Services
A clinic that provides medical services like tests and physical examinations is a great business to own. Medical clinics are a great way to make a good living, but be sure you have the required skill to start this business.
11. Barbershop or salon
A barbershop or salon is a unique service business. They provide shaves, haircuts, massages, hair treatments, and other related services. You can either own a barbershop or provide these services to customers at their homes.
12. Financial services
Financial services businesses offer credit repair, debt collection, and tax preparation services. Such companies help people save money to make a purchase or start a business. You may consider this business if you're comfortable working with numbers and are excellent at handling money.
13. Fitness center
A fitness center provides training experience and equipment to people working to build up their bodies or get fit. This is a good idea for fitness and health-conscious individuals looking to help people achieve their fitness goals.
14. Human resources
Human resource is an excellent service that helps firms, companies, and individuals locate skilled and qualified employees.
They also provide motivation, coaching, training, and management to help employees perform excellently in their roles. If you're good at teaching people, you may consider this business idea.
15. Loan broker
A loan broker helps people find the best lenders and letting companies where they can find the best rates for loans. They collect the personal and business financial information that may be requested by the lender and arrange the loan process.
30 Other Service Business Ideas List
Here are other service business ideas you could consider.
Payroll tax preparation services
Nursing or elder care services
Guidance and counseling services
Flooring installation or maintenance service
Dentist's office
Car washing and detailing service business
Private detective service business
Tailoring service
Marketing and promotional materials service
Day spa
Language Translation
Trucking services
Interior decorator
Event planner service
Commercial plumbing business
Recycling business
Pest control service
Business and personal training services
Computer-aided design services
Photocopy services
Driving school
Personal fitness trainer
Makeup artist
Birth coaching services
Private school application consultant
Virtual Assistant
Graphic designer
IT systems consultant
Rental property management
Plumbing service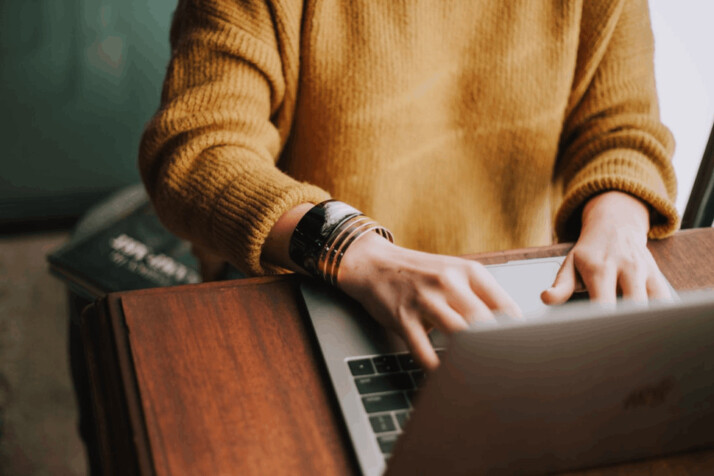 Conclusion
Service businesses cover a range of different services. But they all have something in common: they're meant to serve the needs of one person or a small group. Service-based businesses are less risky compared to manufacturing or wholesale businesses. They provide an income while also providing an enjoyable experience for customers.
You can find a good fit from this guide's service business ideas list and kick-start your business!
Explore All
Generate Startup Ideas Articles