Are you an Engineer looking to start your entrepreneurial journey? Well, now's a better time than ever to get started. There are so many side business ideas for engineers that can help you increase your cash flow and expand your career. And we're going to talk about all of that and more in this article.
Everybody can use a little extra cash. And there's no shame in working on a side hustle during your free time. It's this hard work that can lead you closer to financial freedom.
There are so many services you can offer as an engineer, depending on your expertise. So keep on reading to learn all about them!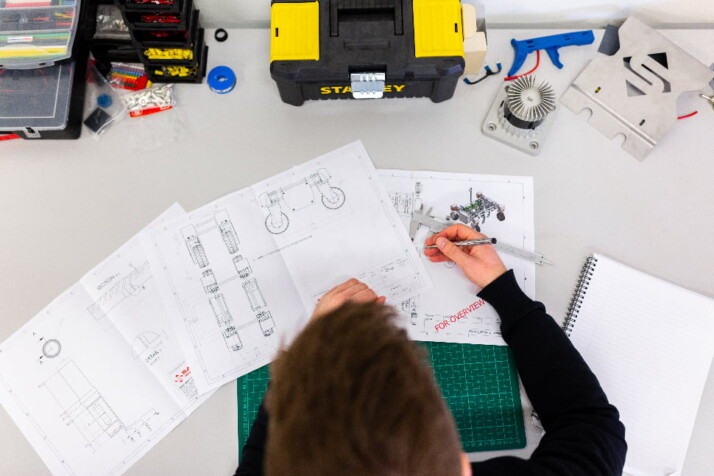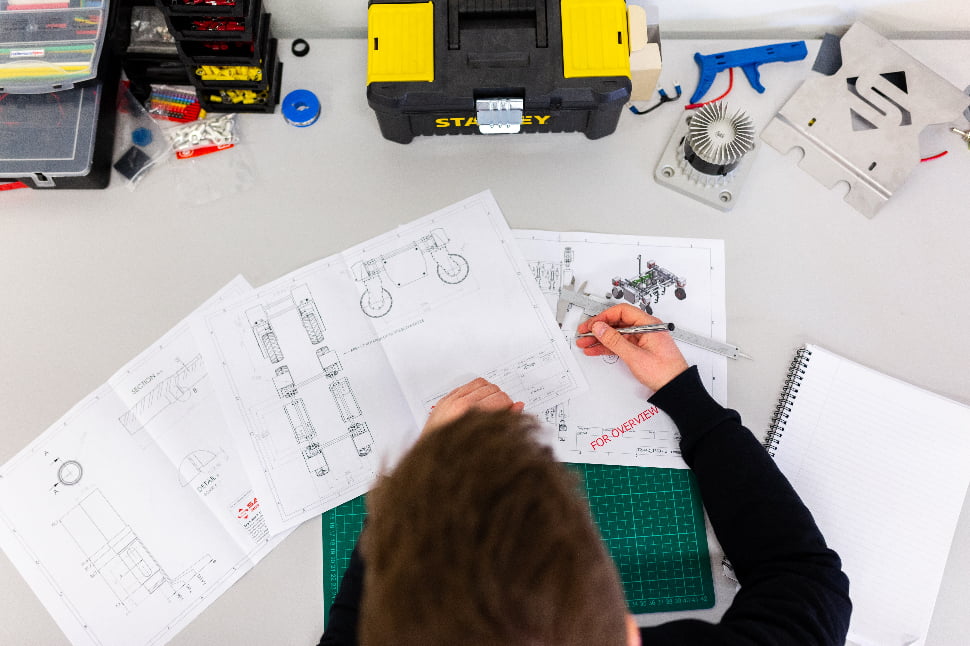 Can I Start My Own Business With an Engineering Degree?
The short answer is: Absolutely!
It's important to understand that a career path is rarely linear. As you grow as a professional, you will discover new things and interests that you'll want to explore.
Entrepreneurship is for anyone with a strong work ethic and a passion for creating something. It doesn't matter what your educational background is. Although, in some cases, your degree can prove to be beneficial.
Experiment with new things, even if it's as simple as taking on a side project during your free time. This can help you test the waters and see what you'll like doing the most.
Profitable Side Business Ideas for Engineers
General Engineering Business Ideas
These business ideas are suitable for all engineers who want to start a side business while they work and build their careers.
Quality Control Consulting: Consultation services for electrical, structural, technical, environmental factors, etc.
Teaching: Teach subjects such as mathematics and science
Training and Tutoring: Prepare students for engineering exams
Design an Online Course: For sharing your expertise online
Start a YouTube Channel: Post tutorials for engineering students
House Inspections: For real estate investors and homebuyers
3D Part Printing: Offer 3D custom printing for prototypes, housing designs, and much more.
CAD Designs: Use online portals such as Upwork to offer online drafting designs
Create Custom Items: If you enjoy woodworking, you can sell custom furniture, cabinets, kitchen islands, etc.
Blogging: Start a blog that discusses all things related to Engineering
For Mechanical Engineers
Mechanical engineers are experts in making and building things. They have the knowledge and skills to design and repair machines. And they can also construct elaborate machinery.
As a mechanical engineer, here are just some of the business ideas you can start:
Online & Offline Auto Parts Store.
Supply Chain Management.
Developing Household gadgets.
Machine Building & Design.
Auto Repair Shop & 24×7 online support.
Aircraft Maintenance.
Mining Industry.
Waste management.
Defense Industry.
Door Opener Making Business.
Solar-powered refrigerator.
Auto Training School.
Lath Machine Making Business.
HVAC installation & Repair.
PCB Fabrication business.
Mechanical Engineering Consultancy Firm.
Small chemical industry plant.
Mechatronics.
Auto Parts Assembly
For Civil Engineers
As a civil engineer, you can design civil works, such as buildings, roads, bridges, and waterworks. You can also plan and direct the manufacturing of industrial, agricultural, and nuclear installations.
Here are just some of the many businesses you can start as a civil engineer.
Bricks Manufacturing
Building Material Supply Store
Start a Construction Company
Home Renovations
Construction Site Cleaning Business
Interior Designing Service
Countertop & Bathtub Refinishing
Lawn Care Service
Paving Consulting
Plan & Estimate Preparation
Project Management Business
Property Development Business
Sand Manufacturing
For Electronics or Electrical Engineers
Electronics and Electrical Engineers are knowledgeable in developing innovative and creative solutions to problems. They are also heavily involved in developing new technology and are constantly dealing with new innovations in the field.
You can use this innate knowledge and creativity to start these businesses:
CAD design
Solar Panel Installation
Electronics Repair
PCB Manufacturing
Sales, Servicing & Repair
Developing Embedded Products
Electronic Test Equipment Rental Services
Electrical Panel Manufacturing
LED Lights Assembly
CCTV Installations
3D Printing
For Chemical Engineers
There are many businesses that Chemical Engineers can get involved in. Some possible areas for Chemical Engineers to work in are biochemistry, chemistry, biology, biophysics, soil science, toxicology, industrial ecology, and more.
Predictive analytics & data expert
Recycling Business
Predictive analytics & data expert
Natural cosmetics manufacturing company
Brewery/Winery Business
Herbal Soap Making
Process control consultant
Cartridge Refilling Business
For Software Engineers
Software Engineers are in an ideal position to make money from freelance work. You can offer your services for website design, SEO, or software development. These are very high-paying fields, and there are plenty of opportunities that exist here.
App Design and Development
Data Analysis
IT Support
AI Development
Web Design
Technology Freelancers
Conclusion
It doesn't matter if you have a main job. You can start some projects on your time off and help grow your finances. This may seem challenging at first, but hard work and dedication can go a long way in bringing you success. Try out these side business ideas for engineers to help get your entrepreneurial journey started!
Explore All
Generate Startup Ideas Articles