Brewers often need a million dollars before taping their first keg of beer. But, you need low-cost, small bar ideas for business. Don't rack your brain. We have sorted it out for you!
It's possible to open a bar without spending a fortune on commercial space, expensive appliances, or a large workforce.
Low-cost small bar ideas for business allows an investor put in little to gain good profit. The idea to start small is basically to test the waters. After all, you are only in business to gain profit.
We have curated a list of small bar ideas for business that won't cost an arm and leg yet fetch you good income. Let's check them out!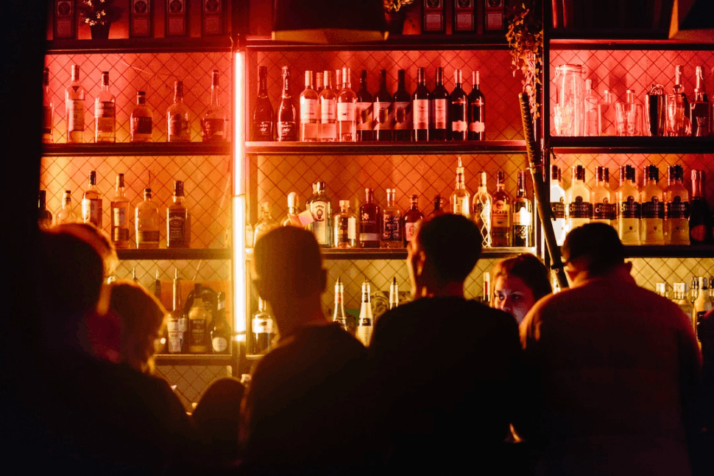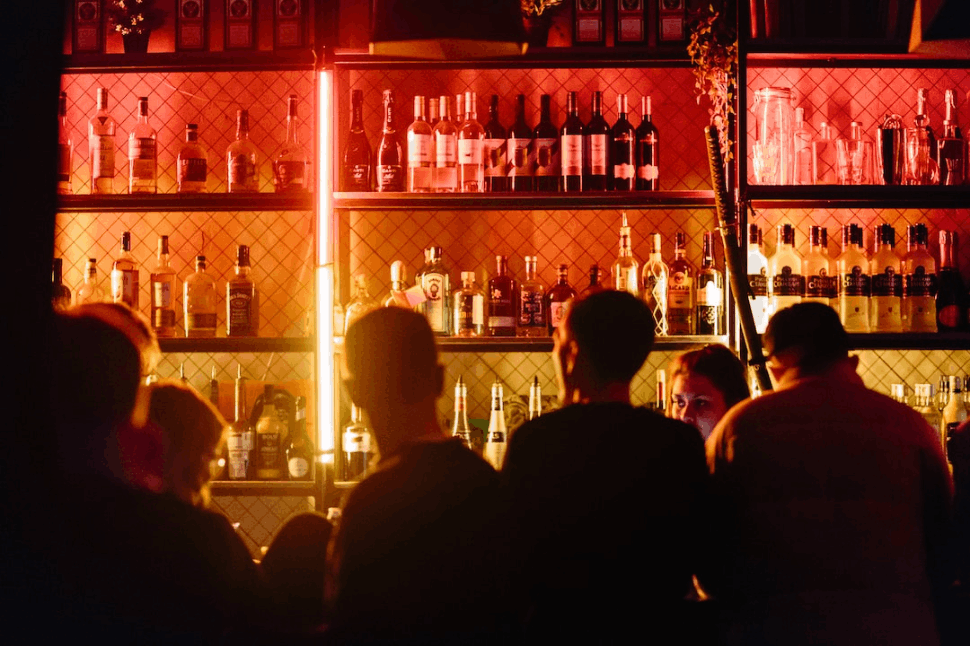 8 Small Bar Ideas for Business that are Worth Exploring
Low-cost small bar ideas for business are excellent opportunities that allow you to explore. You can easily make small bar ideas for business work if you know what you are doing. Here's our list!
1. Mobile Portable Bar
It's common for mobile bars to be as huge as vans or as small as carts. Have you ever been to a party with a minibar station off to the side with drinks like wine and beer?
These portable bars are becoming increasingly popular because of their memorable atmosphere for outdoor events like weddings, concerts, and other celebrations.
The primary expenditure is the cost of the car itself. The initial investment will differ for each car's make, model, and year. It's entirely up to you to either invest in a truck, trailer, van, or mobile bar. Even with transportation costs, a fully-stocked mobile bar can be purchased for less than $15,000.
All you need is a cart, the appropriate paperwork, a catchy name and logo, some glasses, and a lot of alcohol. One or two temporary workers are all that is needed to keep it going. You'll appreciate this arrangement as a business owner because it eliminates the need to make regular salary payments for staff.
Building a mobile bar cart from scratch might cost anywhere from $15,000 and above, depending on the components you pick. If you work as a temporary employee at weddings and business parties, you won't have to worry about paying rent or getting a raise.
Invest in the aesthetics of your mobile bar cart, the quality of your service, and your promotional materials to ensure full weekends.
2. Weekend Bartender
Being a bartender on the weekends is like having a side business in which you sell your time. Part-time work in this industry won't pay a lot. But, if you play your cards right, it can be a stepping stone to greater things.
In the hospitality industry, you can learn valuable skills like customer service and drink mixing. You will gain a working knowledge of the fundamentals of running a mobile bar or craft brewery.
You'll meet more people and have more opportunities to showcase your talents at events like weddings and corporate parties.
You'll need to spend a lot of money to get started in this field of work. The price will depend on how much you've spent on bartending certification and training. Being at least 21 years old is sometimes the only legal condition in at least some states.
Weekend bartenders can make as little as $13.46 an hour. Though, this ranges widely depending on whether they work in a restaurant, bar, or casino. The bonus of receiving cash tips is another perk you may look forward to.
It is an excellent alternative to consider if you don't have emergency funds set aside and require money immediately. Don't forget that if being a business owner is your ultimate aim, you should view your current job as temporary.
Put whatever additional cash you come into a savings account and formulate a strategy to use the funds for your future business venture.
3. Tasting Room Associate
If you have extensive knowledge of alcoholic beverages, a viable option is to offer winery or brewery tours. Again, all you need is time and effort to get this venture.
There are occasions when this job is referred to as a tasting room associate. You will lead tours, hold wine tasting courses, and assist customers who wish to make purchases at the end. The tour group size might range from two people to fifty.
You can work for a company, but you can branch out on your own and tour bars, wineries, and breweries in your area. This can be a viable business option if you reside in a city or region with a high volume of visitors.
Become an expert on local food and drink and the region's history to start a guiding business.
The initial investment in your new career as a winery tour guide will be the knowledge and experience you have gained through time. A business license is the only other legal need for opening this establishment.
Keep in mind that the secret to becoming an excellent vineyard tour guide is having a lot of skill and knowledge. To succeed in business, you need to have a knack for interacting with customers.
4. Disco DJ or Club MC
Try your hand at being a nightclub DJ or MC if you have a knack for mixing, spinning, or getting the crowd excited. Like the weekend bartender we discussed, DJs see the most action at local watering holes and dance clubs on the weekend. You need to work with party planners to get booked for additional nights.
Being a professional MC is the same way. A DJ is given a set list of tracks to play throughout the evening. MCs can create a more personal atmosphere by sitting down with event organizers or the happy couple if it's a wedding.
The creation of a specialized DJ or MC service is an essential step. How you host a wedding reception will differ significantly from how you'd handle a packed dance club. Everything from the songs you play to the way you connect with the crowd to the clothes you wear will be different. Understanding the subtleties of how to communicate with people at various gigs will take some time.
The starting hourly rate for a nightclub DJ is $22.34. Whereas, the starting rate for an MC for events is $25. Once again, this will vary according to your place of employment. A DJ who brings lights and sound system might quickly charge $500 for a three-hour set.
The price of beginning a business providing this type of entertainment has decreased significantly in recent times. Now, you can get your feet wet for less than $5,000 (including audio equipment, lights, and a laptop to play music).
5. Beverage Blogger
Becoming a beverage blogger may be the perfect job if you'd rather hang out at home than leave the house. You could think of it as the equivalent of launching a specialty cuisine blog where you post articles and videos about various alcoholic beverages.
A few examples of potential ventures in this area include publishing cocktail recipes, reviewing local watering holes, or developing into a specialized trade journal.
It's pretty cheap to launch this kind of company. You will likely already have a smartphone and a laptop computer that can connect to the internet. All you need to start your own publishing company is this. It's possible to buy a domain name and monthly hosting for around $20 to $30 if interested.
Remember that there are several forms of blogging than the traditional written format. You might start a podcast about the topic, upload video blogs to sites like YouTube or Instagram, and earn money from the exposure. Using such a system, you can launch your business with zero initial capital outlay.
It's important to remember that it takes time for this kind of business to get noticed and develop a following. There is always the risk of losing money when starting a firm, which is magnified during the first year of operation.
6. Courses in Bartending
A bartending course can be used to instruct students in mixing various beverages. People who are interested in learning how to mix cocktails constitute a market. One low-cost way to enter the bar industry is to offer bartending classes for all skill levels. It might cover things like:
Aesthetic bartending
Mixology
Etiquette in a Bar
Alcohol education and Beverages
Consider a one- or two-hour crash courses on each subject. YouTube free videos and Google Docs to make a slide show mean that you can start selling these courses with zero out-of-pocket expenses.
One alternative is to construct a more extensive bartending training program. The price of a bartending certification course that lasts 40 hours might vary between $400 and $800.
You can make a good living from this endeavor if you can reliably attract paying customers at this pricing. Particularly useful if you intend to use your blog to promote an online course (see previous opportunity).
The number of bartenders in the United States is 453,000, according to the industry. The potential for product sales is enormous as a result of this.
7. Karaoke Lounges on Wheels
Karaoke bars cater to customers looking for a social environment where they may sing their hearts out with their pals. Both food and drinks are available for purchase.
When going to a closed karaoke bar, you can reserve a private booth for at least three hours. In an open karaoke bar, customers can watch as a singer performs in front of an audience.
After setting up your rental equipment for private events like weddings and parties, you may kick back and relax until the event is over.
8. Paint and Sip Bars
Wine and painting workshops are offered at "paint and sip" bars. The simple act of sitting down with a canvas and a bottle of wine is a great way to unwind after a long day. Running a business that facilitates the meeting of artists, others with similar interests, and wine lovers may be a lot of fun.
With the paint and sip concept, you can launch your business by holding events in a private residence or a rented venue.
Furthermore, there is no initial investment in terms of personnel needed to launch the idea. You must set up the painting stations with easels, canvases, and brushes before the customers arrive. After an event, don't neglect the cleanup!
One of the many draws of a paint bar is the opportunity to branch out into retail art sales. Every event is an opportunity to upsell to current customers.
If you want to open a bar but aren't sure how it works, you can get a franchise.
Wrapping Up
Small bar ideas for business are a great way to test out a business idea and get the necessary guidance and assistance you need.
The suggestions presented here have been designed to help you make well-informed decisions quickly. Make use of these ideas to start a viable business today.
Explore All
Generate Startup Ideas Articles