With so many businesses to choose from, there is no shortage of small business ideas for a small town. Local small towns might be a great place to start a successful company that doesn't need to sell its products or services abroad.
By focusing on a smaller geographic area with your startup's offerings, you can save on shipping and boost conversions. A better work-life balance is another perk for many businesses that go this route.
So, what is a business idea and what small business ideas would do well in a town? Let's dive in!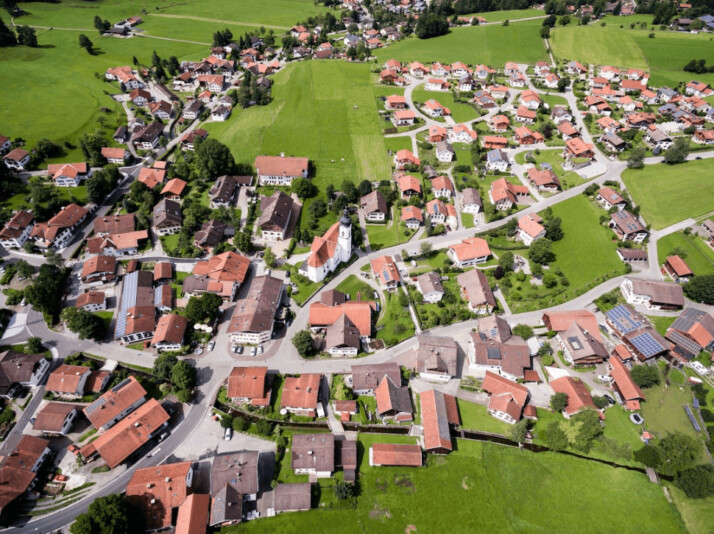 What Is a Business Idea?
A business idea is something a person creates that's unique to that person and that they believe they can make a profit from. A business idea can also be anything a company offers, whether it is a service or a product.
To make a profit, a person needs to be able to get customers to pay for their services or buy their products. In many cases, this can be accomplished by offering something that is either rare or that a lot of people want.
Small Business Ideas for a Small Town
It's not just the mom-and-pop stores with decades of history that may succeed in a smaller town. In reality, these top 30 ideas can help any entrepreneur grow their firm regardless of their experience level or field of expertise.
1. Food Service Restaurants
There are about 150,000 independently owned and operated food-service restaurants in the United States alone. If you're looking for a way to relax or commemorate a particular occasion, look no further than a night out on the town.
Food service is essential for visitors to your tiny town from far away. You can meet these demands by opening a high-end restaurant, a food truck selling handcrafted treats, or something else entirely.
Although operating a family restaurant in a small town can be lucrative, prospective owners must consider the competition. Finding an unfilled niche in the market and filling it with food can be pretty successful. Don't forget to incorporate a delivery service!
2. Café/Bar Owner
There are over 37,000 coffee shops in the United States, most of which are independently owned. An abundance of small chains and individual establishments might make opening a café an option for entrepreneurs in less crowded locations. The average American consumes about two cups of coffee daily, so there is a market for repeat business.
A coffee shop can offer food and serve as a hub for remote workers by adding Wi-Fi and charging stations. The appropriate decor can turn any space into a nighttime watering hole.
There is a reasonable likelihood of success if you work both the daytime and evening audiences. To please both groups of customers, however, you will need to invest more money in liquor licenses, additional staff, etc.
3. a Franchise Investment
Those with more disposable income may want to research franchise opportunities in their local areas. Having a preexisting consumer base is a significant asset.
4. Interior Decorations
The home improvement industry pays quite well. You can specialize in painting and decorating, interior design and furniture assembly as a local contractor, or you can provide a comprehensive redecorating package.
If you can assist homeowners in purchasing their ideal home or landlords in increasing their properties, you should be rich! After all, annual home improvement spending in the United States tops $400 billion. Alternate options in this field include roofing and double-glazing systems.
Another way in which you can save money is by not renting an expensive office space. In addition to that, you must obtain licenses and permits from relevant authority in your town.
5. Accounting Services
Chartered public accountants are crucial for filing tax returns and managing other aspects of personal and business finances. It's one of the numerous service industries that has flourished despite the popularity of cloud-based bookkeeping software.
Those looking to entrust their money to a business typically favor one that is a local and has representatives they can visit in person. This is a once-in-a-lifetime chance to make a ton of money if you can deliver first-rate service to your customers and show genuine kindness.
The typical annual salary for an accountant is over $70,000. Only if you have the required knowledge and abilities can you accomplish this. If you have moved to a remote location and no longer want to commute, your business may be better. Few customers are all you need for success.
6. Housekeeping Services
Many would-be business owners in smaller communities might look down on starting a cleaning service. Over the next decade, the average CAGR for this sector is predicted to be 6.5%. And you can get started in this line of work with little to no money or prior expertise. You only need access to a vehicle and cleaning supplies.
Cleaning services may include residential, commercial, industrial, or other cleaning needs. As a result of the epidemic, there has been a dramatic increase in the need for regular cleaning services. You will benefit greatly from their services, whether they come once a month to your home or once a week to your shop.
7. Automobile Maintenance and Repair Shop
No matter how much a driver adores their car, eventually, they'll have to deal with some nagging maintenance difficulties. Mobile mechanic services and neighborhood garages are two examples of what can be done by entrepreneurs in smaller communities. You can make a solid living doing either routine maintenance or annual servicing.
Additionally, you may profit from the components you purchase as replacements. The average annual salary for an auto mechanic is roughly $69,000, with higher earnings possible for those who run their shops.
You can service their automobiles without taking advantage of them, so using a repair shop might result in a fair market share.
8. Catering Services
Restaurants are fantastic, but they tend to keep you from exploring. Launching a food truck business in a relatively undeveloped area may be the best option if one is prepared. You may network with other local business owners, take advantage of seasonal shifts in foot traffic, and explore other nearby communities. This adaptability will serve you well in navigating various obstacles.
However, you'll need to be an expert marketer and understand your target demographic before you launch a food truck business. But if you genuinely appreciate a certain type of food, that interest can be your ticket to rapid and ongoing success. Once you've established a good name for yourself in the community, repeat business from satisfied consumers is virtually certain.
9. Cab Company
It's no secret that ride-hailing services have been a popular choice for entrepreneurs for decades. Still, the advent of the digital age has significantly improved this market.
Even persons in remote areas can start a cab service or join Uber or Lyft. This gives you a variety of potential next steps and enables you take on as much responsibility as you can.
Taxi industry share has grown at a CAGR of 8.8% since the post-pandemic period. Minibus driving is a service that might be used for airport shuttles, corporate outings, or even parties like bachelor and bachelorette parties.
10. Manager of Airbnb
With Airbnb, you can cash in on your town's popularity among travelers and business people. It could be pretty lucrative if you were the owner of an abandoned property. Using two or more properties is an easy extension of this.
Americans are taking more domestic vacations than in the past and occupancy rates have risen.
Final Thoughts
Some of the best ideas for a business in a big metropolis might also work in a small town. The method you use to run your new company may be unique. The secret is to be genuine and upfront about every aspect of service while realistically assessing your costs.
Explore All
Generate Startup Ideas Articles