Ecommerce businesses have never been more profitable than now. This is because of the recent boom in online shopping. The internet has allowed easier shopping from a single platform and for businesses to start with small capital.
So if you're looking for small ecommerce business ideas, we're here to provide you with several opportunities.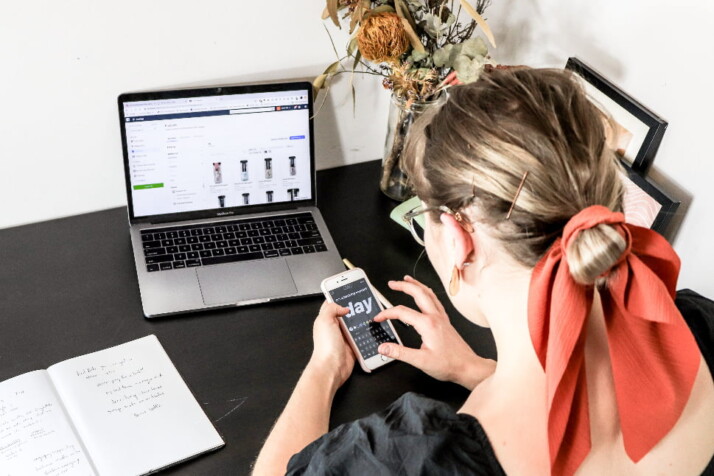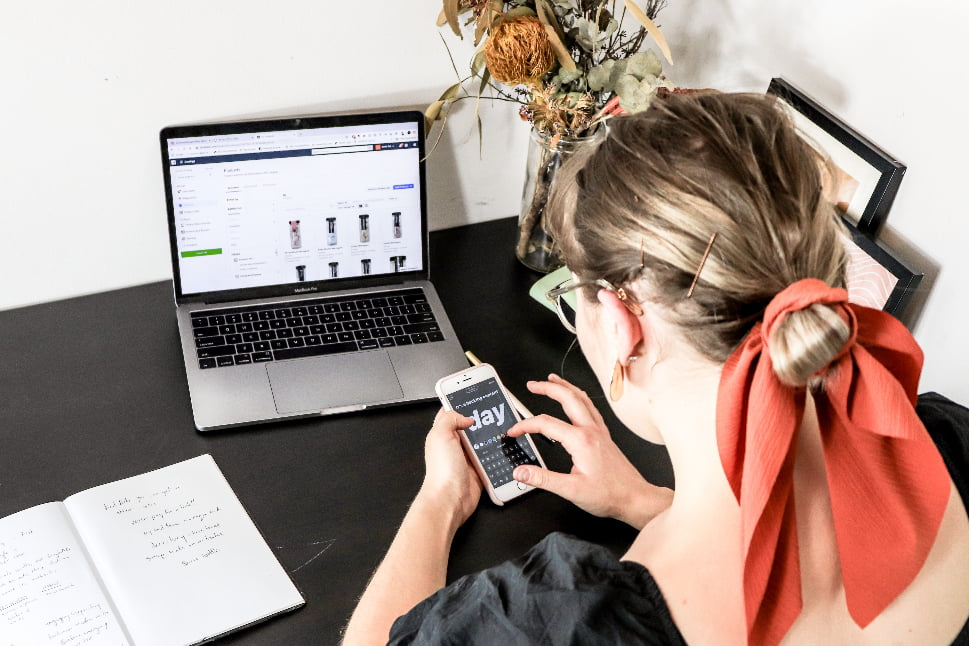 Starting an e-commerce business can be easy if you have a clear plan tailored to your customer's needs and interests. Read on to see what e-commerce business ideas you can apply now!
What Is an Ecommerce Business?
E-commerce basically refers to commerce that is conducted over the internet. It can also refer to digital marketing and the use of the internet to deliver goods and services.
You can sell almost anything online, from electronic products to books, games, and software. If you have a service (like training or consultancy), you can sell it online too!
There are several ways you can sell online. You can create your website or use third-party shopping platforms like eBay, Amazon, or Etsy.
10 Small Ecommerce Business Ideas You Can Start Today
Here are some small ecommerce business ideas to consider.
1. Drop-Shipping
Drop-shipping is a great place to start for new eCommerce business owners.
The supply chain for drop-shipping is significantly less complicated than a typical order fulfillment technique. Because of this, drop-shipping is a very cost-effective eCommerce business idea that allows you to start your own eCommerce store with a low investment.
2. Sell or Resell Clothes
The clothing market is huge, amounting to millions, if not billions, of dollars annually. People love shopping for clothes online. This is because they are easy to buy, are usually cheaper than retail, and are very contemporary.
There will always be a demand for clothes. And you can take advantage of this demand by either creating your own clothing brand or reselling branded clothes.
You can start small by offering specific types of clothing like sweaters or graphic t-shirts. And as your business continues to grow, you can widen your product varieties.
3. Sell Your Art
If you love drawing or painting, you can quickly sell your artwork online through selling platforms like Etsy. This is a great way to turn your passion into revenue.
You can offer customized portrait drawings, cartoon illustrations, or digital paintings.
4. Custom Jewelry
Many people have been successful in the custom jewelry business, and you can do it too! It takes more time and effort, but the potential is worth it.
There are several websites online where you can sell your pieces for a commission. Start small and go from there. You can create custom necklaces, bracelets, and earrings to fit your clients' preferences.
5. Sell Beauty Products
There is so much craze around skincare and makeup these days, and it can be an e-Commerce gold mine. You can resell products from famous brands or create your own skincare and makeup line.
You can offer a long list of beauty products in your online store, from creams, serums, and lipsticks, to powders.
6. Create Online Courses
Have expertise in a particular subject? Earn from this expertise by creating an online course.
You can either establish your own website and sell your courses to interested people or join an established company already selling courses. Either way, your courses can be taught in many different ways, depending on your specialty.
7. Selling Second Hand Products
Another great e-commerce idea is reselling second-hand goods online. Many people love buying second-hand products because they can pay less for them.
So help your old bags, clothes, or books find a new home by posting them on a selling platform like eBay. This is a great way to unload the things you no longer use and earn money!
8. Content Writing
Content writing is a valuable service, and many businesses are looking for it today. If you have a good grasp of content writing, you can create an online store to sell your services.
You can offer writing services for blog articles, magazine manuscripts, book reports, and tons more.
9. Sell Homemade Pastries
Everybody loves pastries. You name it cookies, cakes, doughnuts, muffins, and pies. It's such a sellable product. You can also offer custom occasion cakes for your clients. If you market your products well online, you're sure to attract tons of clients.
10. SEO Consultant
Search engine optimization consultation is such an in-demand service these days. Businesses need more site traffic, and an SEO consultant can help them do that. So if you've knowledge about SEO, market it to clients and businesses and earn a significant amount.
Is E-Commerce a Good Business?
Getting in on e-Commerce is very profitable and can be an accessible business to start. However, as with any endeavor, there are cons. For example, you may have to worry about inventory, and eCommerce rates can be unpredictable. While these risks are valid concerns, the upside of eCommerce is worth taking the risk.
Final Thoughts
E-commerce offers many opportunities for aspiring entrepreneurs. It's accessible to almost everyone, and it is convenient for customers.
With the right ideas and strategies, it can be an immensely profitable venture. Let the list of small eCommerce business ideas in this article help you start your new adventure. Good luck!
Explore All
Generate Startup Ideas Articles