Are you thinking of turning your hobby into a business? Etsy is the perfect place to sell your creative products and make money. You can sell anything from custom jewelry to hand-drawn illustrations. The number of small Etsy business ideas you can explore is endless.
In this article, we're going to look at some of these ideas guaranteed to bring you the most success. There are millions of active sellers on Etsy, and finding an idea that stands out and fits your interests is essential.
Keep on reading if you want to see what the best Etsy business ideas are!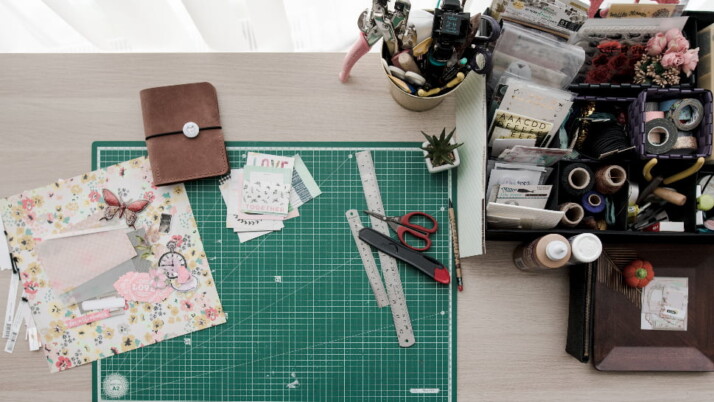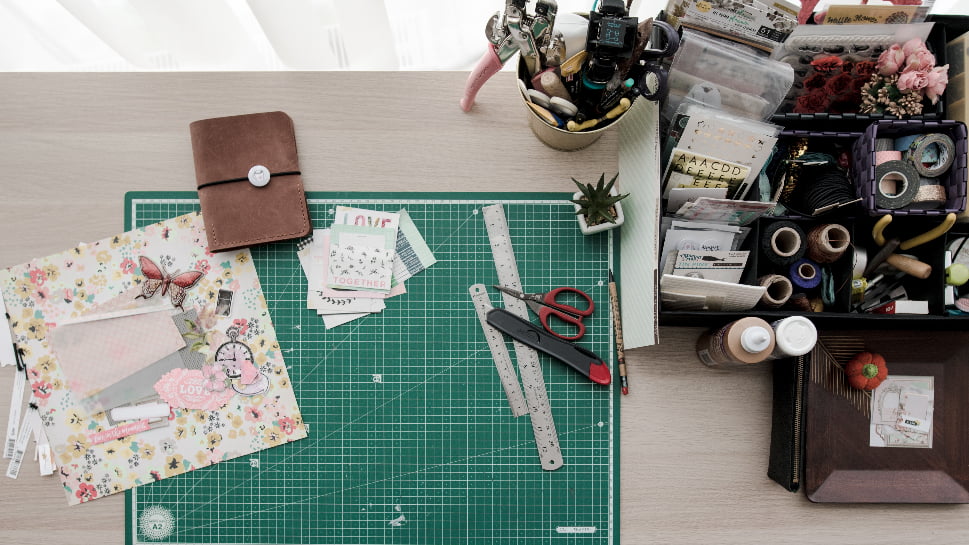 What's Etsy?
To those unfamiliar, Etsy is a popular website that allows people to buy and sell handmade goods. People can use the website to sell anything from books to hand-carved soap or a set of brightly colored skeins of yarn.
The website boasts billions of dollars in annual gross sales. And this means large revenue potential for those who are creative enough to sell successfully on Etsy. It's a goldmine for skilled and creative people who want to make money doing what they love!
Small Etsy Business Ideas You Should Consider
Wedding Etsy Shop Ideas
One of the most popular event niches on Etsy is weddings. It has over six-million searches and counting. This is a very profitable business idea since people often buy wedding related items in bulk.
There are so many wedding products you can offer to clients, including:
Wedding Invitations
Wedding Bag Favor Tags
Reception Menus
Wedding Programs
Welcome Signs
Seating Plan Signs
Kid Toys and Activities
Parents are always looking for something to keep their kids entertained. Toys and activity kits are a great business idea to fill this demand.
Printable Matching Games
Flash Card Games
Scavenger (Treasure) Hunts
Chore Checklists
Family Trivia Night Sheets
Mother's Day Games
Charade Games
Escape Room Games
Printable Greeting Cards
Greeting cards will never go out of style. And this makes them a very viable product to sell. People want their greeting cards personalized for the people they love, and you can do just that. You can either offer digital cards or printed ones.
Christmas Cards
Congratulatory Cards
Baby Shower Cards
Anniversary cards
Wedding Cards
Birthday Cards
Labels Etsy Shop Ideas
A lot of people need labels. It could be to keep their things organized or for small business to label their products.
You can create the labels on Canva or other applications and upload them to Etsy for buyers to print. Or you could also create templates that buyers can download and modify according to their needs.
Candle Labels
Labels for Kitchens or Pantries
Labels for personalized Champagne or Wine Bottles
Hand Sanitizer Labels
Gift Tag Labels for Presents
Inspirational Products Etsy Shop Ideas
The popularity of inspirational products is increasing across the web and among Etsy shop owners. It's the perfect product for people who need that extra boost of motivation and inspiration.
Over the past few years, posters, banners, stickers, wall art, and inspirational quote t-shirts have all increased in sales. This is a great sign of a profitable business idea.
Printable Journal Prompts
Inspirational Mugs
Bookmarks with quotes
Printable Quote Cards & Calendars
Printable Spiritual/Religious Cards & Notes
Affirmation Cards
Clothes with Inspirational Messages
Bracelets & Necklaces
Inspirational Gifts
Digital Planners and Notebooks
You can sell digital planners and notebooks for little to no cost. And it's perfect if you're great with using Goodnotes or Notability. You can create several printable and downloadable planners, journals, and templates to sell.
Digital Planners
Notebook Covers
Digital Journals
Digital Notebooks
Jewelry Supplies Etsy Shop Idea
Jewelry supplies are huge on Etsy. You can sell earring studs, jewelry pliers, or jewelry beads. The only downside is you may need to invest a bit of capital and keep an inventory.
There are, however, printable jewelry supplies that you can sell for little to no capital.
Jewelry Product Catalog Templates
Jewelry Care Templates
Printable Bracelet & Ring Sizers
Jewelry Organizer
Printable Sewing Patterns
Travel Digital Printable Etsy Store Ideas
Everybody loves to travel, which has made travel printable products such a hit. Like all printable products, you won't need to spend a lot just to get started.
Printable Travel Checklist
Travel Journal Kits
RV or Campervan Map
World Trip Activity Packs for Adults & Kids
Editable Plane Tickets
Boarding Passes for Gifts
Printable Flight Records
Printable Luggage Tags
Final Thoughts
A lot of people go to Etsy to find unique and creative gifts for friends and family. They can also commission a unique piece of art for a loved one. So if you're into arts and crafts, it's very easy to start these small Etsy business ideas and make some cash!
Explore All
Generate Startup Ideas Articles