Motherhood is a full-time job; often, as a mom, you don't have the time to take up white-collar jobs. You could pursue a business you're passionate about from the comfort of your home while remaining a doting mom to your bundle of joys. This will help keep your mind occupied while also putting some bucks in your purse. If you're looking for small home based business ideas for moms that could provide you with a sustainable income, then keep on reading.
This guide provides valuable information on the different kinds of small home-based business ideas that could help you generate income. Most of the ideas mentioned here are practical and achievable by every mom, regardless of how much time she is willing to invest.
Why You Should Start A Business as a Stay-at-Home Mom
With the right business and hard work, you can earn a substantial income while staying home with your kids.
Maybe you've always wanted to start a business, but the duties that come with motherhood seem to make it unfeasible. You don't need to wait until your kids are grown because there might be another hindering factor. Here's why you should consider starting a business while staying home.
Earn extra income: Families with a parent staying home typically live off one income. You can increase your family's income and resources by building a lucrative home-based business. This will help you meet the needs of the home without any hassle.
Demonstrate work ethic to your kids: You might inspire your kids to create opportunities in the future with your hard work and dedication.
Enjoy a flexible schedule: Home-based business ideas let you work on your schedule. You can run your business while your kids are off to school, asleep, or enjoying fun things.
Get your kids involved: Some businesses create family bonding opportunities as the kids grow older. For instance, if you're into web designing, your kids may begin to consider a career in web design. If you're a wedding planner, they may help prepare decorations.
Do something for yourself: Parents at home tend to take care of others most of the time. Owning a business can help you reclaim your individuality, creativity, and a sense of purpose outside your family.
Top 11 Small Home Based Business Ideas for Moms
While being a mom isn't easy, being a mom and having a career is even more challenging. Luckily, you can have a fantastic home-based business and still spend plenty of time with your family.
With creativity and a little planning, you can get your entrepreneurial juices flowing and truly make a difference. Here are some of the best small home based business ideas for moms. These ideas are perfect for any mom who wants a business with flexible hours.
1. Proofreading
Proofreading is a flexible business that doesn't require training or licensing. You only need grammar, style, or punctuation background to qualify for this job. This is the job for you if you have a flair for reading or are naturally inclined to catch errors.
You'd typically go through written content, like newspaper articles, books, and blog posts, to ensure it is error-free and correct. Though you need no formal training to begin, you might need to take some online courses to attain proficiency.
2. Bookkeeping
Accounting for returns made from sales is one of the essential tasks that keep a business afloat and in order. Businesses often require the services of bookkeepers to keep track of their finances and details efficiently.
Bookkeepers record the payments and other essential data, organize sales invoices, track inventory and cash flow, and others. If you're good with numbers and are comfortable handling spreadsheets, receipts, and bills, this may be the job for you. You can offer this service from the comfort of your home and connect with your clients virtually.
3. In-Home Daycare
Working parents rely on daycares or nannies to care for their children while at work. You can excel at this business as a stay-home mom with experience caring for children. You could run this business right in your home. However, you need paperwork and proper certifications to operate as a legitimate business.
You'd need to check the laws and regulations in your state guiding the operation of daycares. If you want to get started with a few kids before becoming legal, check the maximum number of kids you're permitted to care for.
4. Blogging
Blogging is a lucrative business that could earn you a suitable income with consistency and hard work. You'll need to learn the basics of keyword research and Search Engine Optimization (SEO) to target what your audience is searching for.
By incorporating the appropriate keywords into your content, you'll gain visibility and become discoverable by your audience. It's essential, though, to focus on what your audience wants to read, not what you find interesting.
You could concentrate on blog niches like parenting, health, fitness, crafts, finance, lifestyle, or personal care. Whichever suits you best, go for it.
5. Virtual Assistant
The virtual assistant job allows you to work from home, so you have ample time for your family. Virtual assistants offer administrative support to businesses or individuals remotely.
You can make a sustainable income off this business. You have the flexibility of working on a schedule and can take up as many virtual assistant roles as you can handle.
Virtual assistant tasks include data entry, event management, travel booking and itineraries, and others. If you're unsure what tools will be relevant for this skill, you could take online courses to get yourself job-ready. Once you're ready to offer your skills online, start listing your talent on online job marketplaces.
6. Tutoring
Tutoring is the process of teaching someone a subject. You can offer tutoring services to struggling students from the comfort of your home. All you need do is advertise your services in your local community by sharing flyers and banners.
You could also offer your tutoring services online. Create a website, build your social media presence, and run ads to reach your target audience. A brilliant way to earn more from this business is by niching down to one field or discipline you're great at.
7. E-commerce/Dropshipping
Dropshipping involves working with a suitable supplier for a product, then having that supplier send the product directly to your customers. You serve as the intermediary and handle the customer service.
You'd typically put up a supplier's product on your website. And when customers place an order for it, you'd have the supplier ship the goods to the customer.
You will sell the product at a better price to the customers and make a profit on the purchase. This strategy can work for many small home-based business ideas for moms who want to start online stores. Starting this business can be challenging, so it helps to get some knowledge from online courses.
8. Social Media Management
With businesses moving online, the services of social media managers are highly-sort after. These individuals manage businesses' social media pages, putting our compelling content that suits the target audience.
Social media managers also reply to comments and messages on these accounts. Social media management could be your business if you're good with content creation, scheduling, and engaging people.
To begin, you could set up a freelance profile on online job marketplaces like Upwork and Fiverr.
9. Resume/Cover Letter Writing
Job candidates looking to stand out constantly require the services of writing professionals to help craft a compelling resume and cover letter. If you have brilliant writing skills, you could offer your services to these individuals.
By learning and mastering the act of resume writing, you'll be able to give your clients the best. Set up your portfolio and build your online presence, then use sponsored ads to advertise your services on social media.
10. Catering
Catering services are one of the best home-based business ideas for moms. It provides a sustainable income and the flexibility of working from home. You can offer your services to busy moms who might be not have the time to provide delicious meals for their families. Or cook for weddings, special events, birthday parties, and other festivities.
You can also bake cakes and make other pastries for these occasions. As long as you go above and beyond to satisfy your customers, you'll get referrals that will sustain your business.
11. Sales of Digital Products
Selling digital products online is one of the highest-paying home-based businesses for a stay-at-home mom. The nature of digital platforms allows you to sell multiple products in a short period and from anywhere in the world. You could sell courses, digital downloads, and printables. This business is highly flexible and allows you to work on your schedule.
12. Used Clothing Reseller
You could begin the business of selling second-hand clothes from the comfort of your home. You can shop for these wear at second-hand stores and profit from reselling.
You'll need to distribute flyers and posters to let people know you're in business. You could also tell your friends, family, and neighbors, and they'll gladly refer you to others. As your business grows, you may consider building a website and taking your business online to reach more people.
13. YouTuber
YouTube is a great platform to share your opinion and get the word out. It's similar to starting a blog, but in this case, you'll be making videos instead. Many people have made vlogging their full-time jobs and have made a fortune out of it.
Once you build a following, you'll attract business owners who want you to help advertise their products for a fee. Such businesses can pay you to review their product on your YouTube channel.
Begin by finding a suitable spot in your home where you can make videos. You could pick a niche like cooking, skincare, parenting, or lifestyle and focus on creating exciting videos to attract and keep an audience.
Other Highly Profitable Home-Based Business Ideas for Moms
Affiliate Marketer
Grant Writer
Digital Marketing Manager
Seamstress
Dance Teacher
Arts and Handcrafting
Fashion stylist
Hairdresser
Personal Trainer
Sales of Home-made Hair and Beauty Products.
Health Coach
Interior Designer
Event Decorator
Music Teacher
Photographer
Travel Agent
Real Estate Agent
Massage Therapist
Freelance writer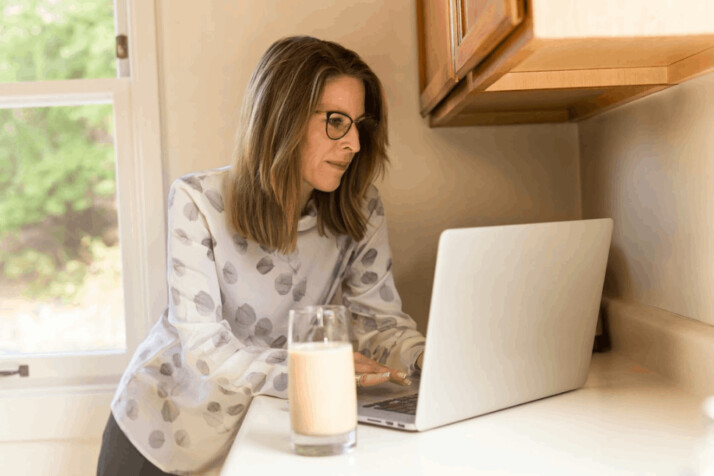 Wrapping Up
In this article, we provided some small home based business ideas for moms that are low-cost or may not require prior experience. These ideas require some effort, but you'll earn an income while spending time with your family.
Whether you need to keep busy or earn an income, one of the business ideas listed above could be perfect.
Explore All
Generate Startup Ideas Articles