If you have access to a van, you might be on your way to establishing one of the most profitable small businesses.
From running a mobile shop to selling advertising spaces, a small van provides a uniquely flexible and efficient way to make money. Small van business ideas tend to be successful because they require minimal start-up expenses and little experience to run.
You can manage and operate a van business with an average skill level and little to no knowledge of running a business. However, with the plethora of van businesses, making an informed decision is vital before entering the market.
You'd need to find a less crowded but highly-profitable niche. This guide lists some of the best small van business ideasfrom which you could make a sustainable income.
Best Small Van Business Ideas
There are many great van business ideas which you can start with a small budget. A van business allows you to run your business anywhere, even in front of your home.
Here are some options you could make an impressive income from.
1. Mobile Shop
Mobile shop owners sell various items such as clothes, toys, and books. With the several festivals, fairs, and car boot sales available, you can make a living from selling on the move.
When you move to a new location, you'll want to stay where your target customer can see your van. Identify what you're interested in selling and where you can find customers, and kick-start your business.
2. Food Mobile Shops
Many small mobile food shops offer a range of products, like barbecue, coffee, sandwiches and desserts, and drinks at reasonable prices. Often, these shops provide seating options, including tables, couches, and love seats, for customers to enjoy their food or drink.
If you've got culinary skills, you may put them to good use by running this business. You also don't need to break the bank to start this business. Providing fresh, healthy food on the go is a great way to earn a decent-sized income.
3. Sell Advertising Space
Van owners that sell advertising spaces have customers pay them to display adverts on their vans. You can make a sizeable income off this work, but not so much. You may consider running this alongside another small business; as long as they don't interfere with each other.
4. Collect Donations for Charity Shops
Charities and non-profits rely on donations to fund their activities. Some charities require the services of van drivers to drop off donation bags and collect them when people fill them up. You may consider offering your services to such charities.
5. Move Someone Else's Mobile Business.
Instead of selling goods or offering food services, you could transport the goods of others in the mobile business. All you need to do is provide transportation services to them, while they focus on doing the selling.
6. Teach People to Drive
If you're a skilled van driver, you may put your expertise to good use by training others who wish to learn to drive.
You could also sell advertising space on your van if you have enough drive time and don't mind the extra work. You'll earn money from providing two services: teaching people to drive and selling advertising spaces.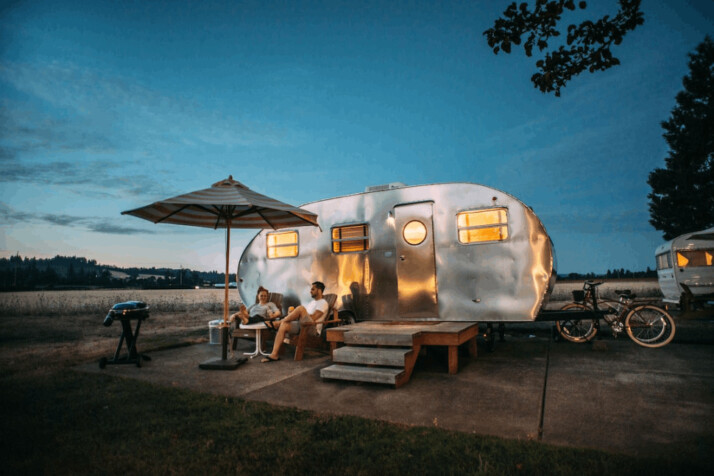 Conclusion
Leading a small van-based business is a perfect way to jumpstart a career or make a living. Be sure to pick a business that suits you best. Learn about the options available to you and kick-start your own business!
Explore All
Generate Startup Ideas Articles