The tech startup industry is a world surrounded by curiosity. There are many people who want to develop the next big technology. Doing so won't just mean you end up with a profitable business, but it'll also cement your place in history.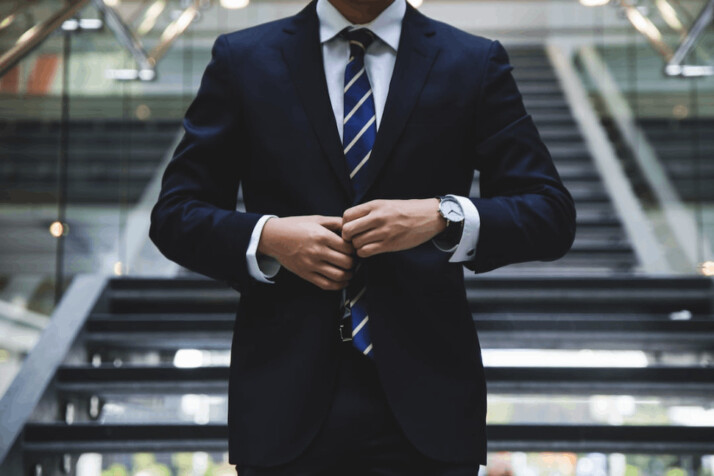 If you're planning to become a start up entrepreneur, here are some things you need to know.
What is a Startup?
A startup is a company in its first few stages of development. The word "startup" can refer to a company of any size. It is typically used to describe smaller companies that are in an early stage of expansion.
Many people associate startups with technology, computer software, or internet-based companies, as these are the types of companies that often emerge as startups.
Startups generally start with a high cost and low revenue. This is why they usually look for venture capitalists to fund their projects. Startups may initially sound like a bad idea, but the reality is that they are the foundation of the future economy. Many of the companies that exist today began as startups and took off with the help of venture capitalists and angel investors.
There's an inherent risk in any business. Startups are usually associated with being riskier and less lucrative than large corporations. However, there are several growth avenues that startups are able to pursue. The appeal for startups mostly stems from the opportunity to develop solutions that could potentially change the world.
Important Tips for a Start up Entrepreneur
In order to be a successful entrepreneur, you will need to learn how to manage expectations in your business. Startups can be risky if you don't have a compass to guide your actions and ensure that you don't make critical mistakes. Here are some tips to guide your venture.
1. Refine Your Idea
Your ideas serve as the foundation for your business. As such, it is vital you take the time to evaluate your project with a fine-tooth comb. Refining your idea is crucial; this process typically includes examining the competition and doing research on the market.
Startups are high-value investments. It's important to do market research, so you have a basis for your pitch. This will help you gather the funds and support you need to build and operate your business.
Start by identifying a problem and filling a need. This is the most basic way to come up with a business idea.
2. Create a Business Plan
A business plan outlines the steps to take as you grow your business. It should encompass essential information like:
Company structure
Marketing strategy
Funding Source
Growth and Expansion Strategy
Business plans are vital because they serve as a point of reference for how your business is performing. It also gives you the opportunity to plan for contingencies. This way, you don't waste time figuring out how to respond to a setback.
3. Account for all Available Finances
Financial stability is one of the most important aspects of any business. Running a business involves operational costs, while starting a business involves capital costs. Make sure you're financially equipped to support your business and yourself.
Don't forget to set aside money to tide you over until you reach ROI. However, in the case of VC-backed startups, they typically don't need this additional funding.
4. Accomplish Legal Requirements
Remember that business ownership is as much a privilege as it is a right. There are certain conditions you need to meet before you can invoke your rights.
These regulations are important because they help protect investors. They also ensure that you follow regional regulations.
You'll also need to determine your business structure. Some of these are:
Sole Proprietorship
Partnership
Corporation
Limited Liability Company (LLC)
Each business structure has a variety of pros and cons in terms of legal protection and tax benefits. For instance, corporations are separate legal entities from the people who run them. Therefore, the legal liabilities of the corporation are separate from those of key individuals.
Partnerships enjoy tax benefits, and partners are personally liable for the business. Partnerships usually involve two or more people who help the business flourish.
An LLC is a hybrid structure that enjoys a partnership's tax benefits, as well as the legal protection of a corporation. Though, both aspects are limited.
5. Purchase a Business Insurance Policy
A business insurance policy covers the personal assets and interests you hold. It also protects against any liability you may incur in the course of your business. It's a way to protect what matters most to you. Insurance policies are important, especially considering the uncertainty you face.
6. Create a Marketing Plan
Every business needs a marketing effort in order to generate buzz. It's a way to get prospects to work with you and attract loyal customers. Never neglect marketing because even with a solid product, no business can thrive without it.
Make sure that your digital marketing strategy is effective, and try to make tweaks when needed. Collect analytics data and use it to target a specific demographic.
7. Plan for Growth
Finally, it's important that you know what to do once your business starts gaining traction. You need to plan the next big thing and try to keep growing your business.
Growing a business is one thing, and staying relevant is a whole other challenge for any start up entrepreneur.
The Bottom Line
If you plan on taking the start up entrepreneur path, it's important to know exactly what you're committing to.
Knowing to understand the challenges ahead will help you handle them. Don't forget to do things by the book and follow these tips. They will increase your chances of success.
Explore All
Generate Startup Ideas Articles