The internet acts as a great leveler. It has lowered barriers to entry, particularly in business. Anyone with access to a computer can launch an online business that makes money.
The truth is that you require very little technical knowledge. Many tools available today can be used to create an online business, making the technology work much more straightforward than it once was.
Depending on how quickly and significantly you want your business to grow, you're free to choose many things. You can choose where you want to live, create your schedule, and work however much or how little you want.
Also not required is any prior business or marketing experience. It's a platform for entrepreneurship that is genuinely democratic. Unlike a brick-and-mortar business, the best part is that you don't need much startup money.
The availability of many free services makes it possible to launch many online businesses with zero investment. For instance, WordPress allows you to create a website or blog for no cost.
Alternatively, you can use a third-party website like Amazon or eBay to sell products with no inventory costs. In return for giving them a share of your sales, you use their platform for selling.
Today, we'll look at some exciting tips and tricks for starting an online business with no money!
Why Start an Online Business?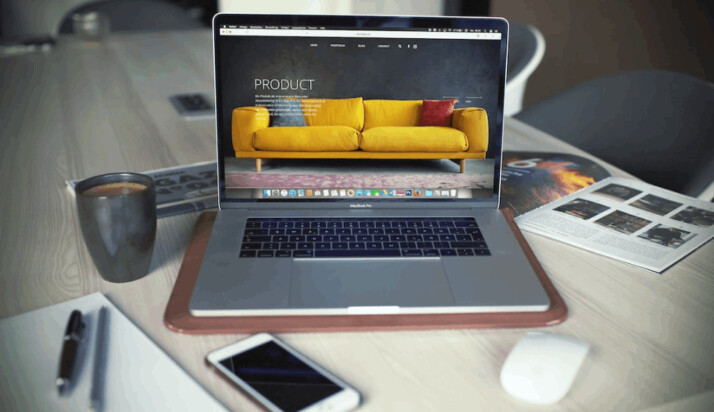 You might be considering the initial purpose of starting an online business. Instead, why not choose a physical location?
The answer is simple — because there are many benefits to starting an online business.
The amount of money needed to launch a business discourages many people who otherwise would like to do so. In addition to budgeting for employee salaries, you must pay for a lease and stock purchases.
What happens if you put everything you have into your company and it fails miserably? You might lose everything as a result.
On the other hand, you can use $100 as startup capital for an online business. Of course, you can pursue more online business ideas if you have more capital to work with when starting out. The critical thing to remember is that you don't have to invest your entire life's savings in an online business venture.
You must overcome the real world constraints when operating a brick-and-mortar business. Due to rental costs in sought-after areas and locals may not necessarily need things, there may not always be enough foot traffic.
However, guess what? None of these restrictions apply if your business is online. Anybody, no matter where they live, can purchase from you. Additionally, as time passes and more people become used to the concept of online purchasing, your consumer base expands. By 2023, 22% of all retail sales will be conducted online.
Online businesses have another benefit over brick-and-mortar establishments: they can remain open around the clock.
Once your website for your online business is live, you are constantly "on" to close a deal. You accept orders from customers at any time. Your business can generate revenue with less involvement daily because you are not physically present to make a sale.
Tips for Starting an Online Business With No Money
The most critical step is validating your concept, especially if you're beginning without funding. You must, at all costs, stay away from that. Contact other companies and business owners. Meetups and Linkedin are two places you can do this.
Investigating tools is an additional intriguing task. You'll probably need a lot of equipment and software to build and market your new business. Finding free alternatives is excellent because you don't have much money to spend on them.
If you're launching a company from scratch with no capital, you're probably pretty inventive and astute. Utilize your creativity to find the solutions that best meet your requirements and financial constraints.
A great idea is crucial to starting a business on a shoestring budget.
It is crucial to develop your concept and make it clear and precise. Get opinions by putting them to the test. The main goal is to gauge the applicability of your hypothetical good or service.
A typical business plan focuses entirely on the framework or structure of your vision. To direct your overall growth, clarify your vision and establish goals.
What will it resemble in three years, six months, and the future? What kind of equipment, labor, and capital will you require at various points?
Which aspects and features distinguish you from your rivals? How will you encourage brand loyalty so customers will keep buying from you?
The general road map and objectives are discussed in a business plan. You can meet these objectives by using a business strategy. Planning will prevent you from quickly losing sight of your original goal. Co-founders, staff members, and brand evangelists will be drawn to you because of your business plan. Receiving comments on a business plan is also a great idea.
Conclusion
There is no easy way to start a business. It doesn't matter if it's a small business, or a larger enterprise you have in mind. However, following these advices can offer help for you as an entrepreneur with no money! In the end of the day, you will have to spend a bit of money on your business to be successful. However, you can minimize your spending at least until you know that your business idea is profitable one.
Do a lot of research on your business. Social media sites are great for running tests, as people can also drop comments. Ask for feedback in popular social media sites such as Facebook and Instagram on your store, or products.
We hope our guide on starting an online business with no money was able to help you out with your entrepreneurial endeavors!
Explore All
Generate Startup Ideas Articles